Schedule aFREE
Consultation Today!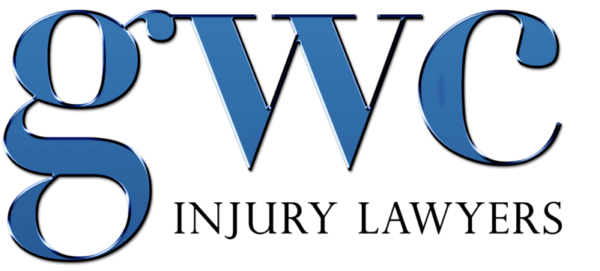 What Is an Independent Medical Examination and How Can It Affect My Workers' Compensation Claim?
In Illinois, if you have been injured performing the duties of your job, you may be entitled to receive medical treatment, weekly disability payments, and other benefits. However, under the laws that govern workers' compensation claims in Illinois, your employer and its insurance company also have the right to engage a doctor of their own choosing to examine you and provide an opinion about the course of your medical treatment and your ability to perform the duties of your job. One means of evaluating treatment is the Independent Medical Examination or IME. If you are currently pursuing a claim for on-the-job injuries, you may ask yourself "What is an Independent Medical Examination and how can it affect my workers' compensation claim?"
How An Independent Medical Examination Can Limit A Claim
The Illinois Workers' Compensation Act entitles workers to receive medical care and other benefits for injuries sustained in the course and scope of their employment. But this medical care has certain limits as defined in the Act:
The employer shall provide and pay…for all the necessary first aid, medical and surgical services, and all necessary medical, surgical and hospital services thereafter incurred, limited, however, to that which is reasonably required to cure or relieve from the effects of the accidental injury.
Employers and insurance companies lean heavily on the phrase "reasonably required" to limit their financial exposure for workers' medical treatment. If your employer and/or its insurance carrier can argue that your treatment is "unreasonable" or "unrelated," they can deny your treatment. This denial can hinder your recovery process. It can also lower the value of your Illinois workers' compensation claim.
One weapon in the employer's arsenal is the Independent Medical Examination or IME. Section 12 of the Illinois Workers' Compensation Act describes the IME as follows:
An employee entitled to receive disability payments shall be required, if requested by the employer, to submit himself, at the expense of the employer, for examination to a duly qualified medical practitioner or surgeon selected by the employer, at any time and place reasonably convenient for the employee, either within or without the State of Illinois, for the purpose of determining the nature, extent, and probable duration of the injury received by the employee, and for the purpose of ascertaining the amount of compensation which may be due the employee from time to time for disability according to the provisions of this Act.
Your employer and/or its insurance company can demand that you see a doctor of their choosing. The doctor will examine you and review your medical records. He or she will then submit a report evaluating your injury and your course of treatment. If an IME doctor asserts that your injuries are not related to your job or that your treatment is unreasonable, it can provide grounds to deny your claim or your proposed course of treatment. (This can happen even if the IME doctor has only examined you once.) Your employer can release you back to work and save money on medical expenses and other benefits.
Hiring The Right Workers' Compensation Attorney
As you can see, an IME can pose serious challenges to an injured worker in Illinois. For this reason, finding an experienced workers' compensation attorney can be critical. A competent workers' compensation attorney can help to speed up the resolution of treatment disputes or payment disputes by filing emergency motions at court and by deposing or questioning the medical professionals who conduct these IMEs.
For this reason, if you get injured on the job, consider retaining the services of the Illinois workers' compensation attorneys at GWC Injury Lawyers.
GWC is one of the premier Workers' Compensation and Personal Injury law firms in Illinois. We have recovered over $2 billion for our clients and have offices throughout the state. With more than forty years in practice, GWC has the experience you need to fight for the justice you deserve.
Contact GWC today to schedule a free, no-obligation consultation with one of our attorneys. Call our office at (312) 419-4791 or click here to chat with a representative at any time.