Schedule aFREE
Consultation Today!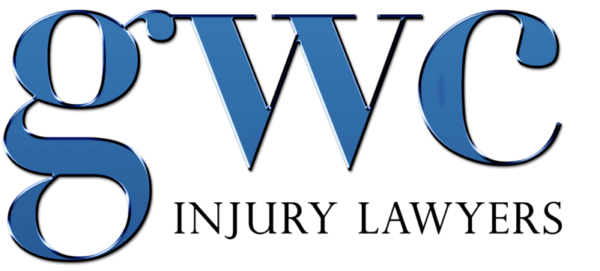 Boating Accident Lawyers
Boating accidents frequently occur as a result of negligence, and they can inflict serious, sometimes fatal injuries. They can take place on small boats, large cruise ships, naval ships, or maritime vessels.
A boating accident is frightening no matter the circumstances, particularly given the threat of drowning. When a boating accident occurs, it is important to have an experienced legal team to investigate it. At GWC Injury Lawyers, our attorneys are well versed in maritime law, admiralty law, and the Jones Act.
If you or a loved one have suffered an injury from a boating accident, contact GWC today. You may call our office at (312) 273-6745 or click here to chat with a representative at any time.


We Win Cases
For a union Peoples Gas worker who fell through flimsy wooden paneling during a service call in the attic of…
$625,000
Settlement
Slip & Fall
For a Villa Park woman who sustained multiple knee injuries when she slipped on a puddle in a Jewel grocery…
$8,000,000
Settlement
Other
A union cement mason was fatally injured while trying to help an injured friend off a ladder on the friend's…
$4,030,000
Settlement
Other
A temp agency employee had several fingers partially amputated while operating a power press at a fabrication plant.
$1,000,000
Settlement
Other
A 3-year-old boy was tragically killed in a fire in a rental home with faulty electrical wiring.
On behalf of woman bit by dog. GWC accepted this case and was able to successfully negotiate a settlement of…
Our client suffered leg injuries (no fractures) and was initially offered under $40,000. GWC injury lawyer Mr. Timothy Keiser took…
On behalf of a woman who sustained wrist fracture falling into sinkhole on village parkway.
Our client fell on carpet in her own office. Prior to contacting GWC, the victim did not receive any compensation…
A man tripped over a broken parking block and sustained broken orbital bone.
Attorneys Louis A Cairo and Bradley Barker helped the family of an 85 year old man receive compensation for injuries…
$3,700,000
Settlement
Other
An infant boy suffered an above the knee amputation due to the negligent acts of the hospital and a number…
$10,730,000
Settlement
Other
Chicago neighborhood exposed to toxic smoke from the ACME Barrel facility.
Common Causes Of Boating Accidents
The most common cause of serious injury and death in boating accidents are collisions, followed by slip and falls, drunk driving, reckless driving, inexperienced boat operators, and equipment malfunction.
While other watersports are popular, such as swimming, water skiing, fishing, jet-skiing, these activities can be dangerous, particularly when the participant is intoxicated or inexperienced.
With more than one million personal boats in use, there are approximately 5,000 boating accidents each year, with many of them resulting in injuries and deaths.
Recommended Safety Advice
Always check the weather forecast before going boating. If you are already out on a boat, and you notice a sudden shift in the wind, lightning flashes, or choppy water, head for shore immediately since that can mean that a storm may be brewing.
Always notify someone where you are going, who is boating with you, and how long you are expected to be away.
Check your boat before you depart, including the engine and the fuel supply.
Learn to swim, as it is the best way to stay safe in and around the water.
Always pack essential items when boating, such as a flashlight, extra batteries, a map, matches, flares, a first aid kit, sunscreen, and sunglasses.
Alcohol use is the cause of approximately 50 percent of all deaths on the water, so avoid consuming it when you are on a boat.
Always wear Coast Guard-approved lifejackets when boating.
Find a boating course where you can learn about navigation, emergency procedures, and the effects of water conditions, weather, and wind.
The Jones Act
If you work on a boat as a commercial fisherman, a seaman, or a crew member, you are protected by the Jones Act. This federal maritime law covers workers on a boat who are injured or killed because of employer negligence.
Jet Ski Accidents
While jet skis are enjoyable, they can be extremely dangerous when operated by an inexperienced and/or intoxicated driver. One has a greater chance of getting hurt on a jet ski than any other kind of watercraft, and these injuries can be severe, such as drowning, burns, carbon monoxide poisoning, amputations, hypothermia, head trauma, disfigurement, soft tissue damage, broken bones, and death.
Statistics
The Department of Homeland Security has compiled nationwide boating accident statistics for 2019.
Top Five Boating Accident Types
Collision With a Recreational Vehicle
Collision With a Fixed Object
Grounding
Flooding/Swamping
Falling Overboard
Top Five Boating Accident Contributing Factors
Operator Inattention
Improper Lookout
Excessive Speed
Alcohol Use
Machinery Failure
Top Five Causes of Boating Accident Death
Alcohol Use
Hazardous Waters
Operator Inexperience
Operator Inattention
Improper Loading
Contact GWC's Boating Accident Lawyers Today
If you have sustained injuries because of a boating accident, contact the boating accident attorneys at GWC Injury Lawyers today.
With over $2 billion recovered in verdicts and settlements on behalf of our clients, GWC is one of the premier Personal Injury and Workers' Compensation law firms in Illinois. We have the experience, the determination, and the reputation of success necessary to get you the justice you deserve.
To schedule a free, no-obligation consultation with one of GWC's Chicago boating accident lawyers, you can call our office at (312) 273-6745 or click here to chat with a representative.