Champaign Car Accident Lawyers
Home to the University of Illinois, notable tech startups, and national corporations like Jimmy John's, Caterpillar, John Deere, Dow Chemical Company, and Archer Daniels Midland, Champaign is a major commercial and technological hub in central Illinois, receiving a significant influx of traffic on a daily basis from the I-57, I-72, and I-74 interstate highways.  The regular flow of vehicles through the area makes Champaign car accidents inevitable, with 1,645 collisions in the city in 2017 alone.
If you have been hurt in a Champaign auto accident because of somebody else's negligence, reach out to the Champaign car accident attorneys at GWC Injury Lawyers.  We understand how disruptive a motor vehicle accident can be because we have seen the results firsthand so many times.  It is the reason our firm will always do whatever is necessary to get Champaign auto accident victims and the ones they love the compensation owed to them. 
And with over $2.5 billion recovered in verdicts and settlements on behalf of the wrongfully injured, we think our record of success speaks for itself.  Many of our clients agree, frequently recommending GWC to their friends, family members, and coworkers because they have personally experienced our skillful Champaign car accident attorneys in action.
To learn more about what GWC Injury Lawyers can do in the event of a Champaign auto accident, please schedule a no-cost, no-obligation consultation with one of our Champaign car accident lawyers today.  You may call our office at (312) 999-9999 or click here to chat with a representative at any time.
Common Types of Champaign Car Accidents
There are many different types of Champaign car accidents, and GWC has successfully represented clients for nearly all of them, including Champaign auto accidents involving:
Rear-End Collisions
Each year in the United States, 500,000 people are injured and 1,700 people are killed in rear-end collisions. A crash from behind is typically caused by the trailing driver following too closely (also known as "tailgating") or failing to pay attention. Most rear-end collisions occur at low speeds, but crashes also happen at higher velocities, particularly on the interstate highways servicing the Champaign area. The force of a Champaign auto accident from the rear can sometimes be great enough that it causes a chain reaction event involving three or more vehicles. Victims of chain reactions may benefit from working with a capable Champaign auto accident lawyer to secure the compensation necessary to cover the cost of treatment.
Speeding
Driving too fast for conditions is one of the leading causes of motor vehicle accidents and a factor in more than one-third of all traffic deaths, killing more than 13,000 people in the United States annually. Even non-fatal high-speed collisions can inflict devastating injuries, including fractured bones, burns, scars, lost limbs, brain or spine trauma, loss of consciousness or coma, and paralysis. The Champaign auto accident attorneys at our firm are adept at getting our clients compensation for the entirety of the damages sustained in a high-speed crash.
Driving Under the Influence
Thanks to tougher legal penalties and influential public awareness campaigns, intoxicated driving has declined significantly in recent times, though this egregious behavior has still not been eliminated.  Every year, there are more than a million DUI arrests nationwide, and analysts believe that number represents only about one percent of the total annual instances of drunk and high driving in the United States.
Intoxicated drivers are more likely to engage in highly reckless conduct behind the wheel, including speeding, driving in the wrong direction, or veering unexpectedly between lanes, which could result in catastrophic injuries.  Each day, approximately 28 Americans are killed in collisions with drunk drivers, the equivalent of one intoxication-related traffic death every 53 minutes. 
The Champaign auto accident lawyers at GWC have been standing up for innocent victims of impaired drivers for more than 40 years.  We are committed to doing everything within our power to get our clients fully compensated for these types of accidents, even seeking financial damages from the establishment that overserved the driver through a dram shop claim, if the facts of the case support one.
Distracted Driving
Distraction is one of the chief causes of automobile collisions, playing a role in approximately 52 percent of Champaign car accidents.  Anything that takes a motorist's attention off the road could be a source of dangerous distraction, though improper cellphone use while driving is one of the worst offenders.  Nearly two-thirds of American motorists drive while talking on the phone, nearly a third of them drive while texting or emailing, and about a fourth of all drivers in motor vehicle accidents admit to having used their phones less than a minute prior to the moment of impact.
Distracted drivers can fail to notice critical objects and developments on the road ahead of them or even lose control of their vehicles, leading to crashes that injure themselves and others.  The National Highway Traffic Safety Administration reports that distraction is a factor in approximately 18 percent of all accidents causing injury and ten percent of all collisions resulting in death.
If you have been the victim of a distraction-based crash in Champaign, the Champaign car accident lawyers at GWC will secure all the evidence required to support your claim, including the defendant driver's cellphone records if the situation warrants it.  We will never let anything distract us from getting you fair compensation for your Champaign auto accident.
Sideswipes
These are crashes in one vehicle that makes contact with another vehicle moving in the same direction.  The damage from a sideswipe can range from minor to severe, especially if one of the automobiles tips or rolls over after impact. It may be more challenging to identify the liable party in a sideswipe collision than in other types of crashes, like a rear-end Champaign auto accident, where the at-fault driver is more apparent.  A plaintiff may require the assistance of an accomplished Champaign car accident lawyer to achieve a favorable outcome if the other motorist refuses to accept blame.
Head-On Crashes
These are some of the worst types of collisions imaginable.  The combined force of two vehicles colliding directly into each other at high speed can be immense, disproportionately inflicting fatal injuries.  Though head-on crashes only make up two percent of all accidents, they account for 10.1 percent of total traffic deaths. The survivor of a head-on Champaign auto accident can suffer punishing injuries, often requiring prolonged treatment at significant expense while also hindering the patient's long-term earning capacity.  GWC's Champaign car accident attorneys will endeavor to get you the compensation necessary to avoid economic disaster.
T-Bone Collisions
When the front of one vehicle hits the side of another vehicle, the impact can be enormous, especially for the individual seated at the point of contact, who may be shielded from a speeding car or truck by only a thin piece of metal and a pane of glass. T-bone collisions kill 8,500 to 10,000 people in the United States each year, while thousands more are left dealing with physically and financially draining injuries.  Our Champaign auto accident lawyers will work tirelessly for you and your family in the event of a T-bone crash.
Schedule aFREE
Consultation Today!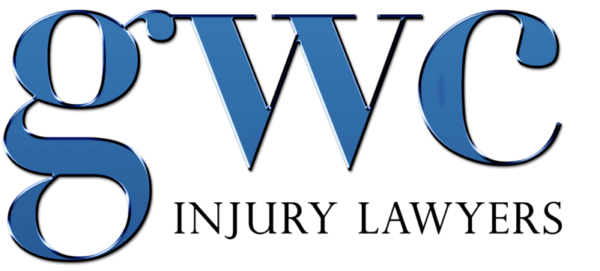 What Our Champaign Car Accident Attorneys Can Do for You
A Champaign car accident may be over in a matter of moments, but its effects can last for months, years, or even decades.  You may quickly find yourself overwhelmed by mounting medical bills and other unforeseen expenses, possibly while your injuries make it impossible for you to go to work.  Unless something can turn the situation around, you worry that you and your family will end up on the brink of ruin.  
Fortunately, there is hope.  If you have been wrongfully injured in a Champaign auto accident through no fault of your own, consider following in the footsteps of thousands of other satisfied clients and contact the Champaign car accident attorneys at GWC Injury Lawyers. 
If you choose to let our firm represent you, our team of battle-tested trial lawyers will immediately launch a thorough investigation to identify and pursue all of the parties who may be at fault for your Champaign auto accident within the time permitted by law, known as the Statute of Limitations.  The Statute is typically two years for a Champaign car accident, with some exceptions, though it can be much shorter in collisions involving government entities, such as a Champaign–Urbana Mass Transit District bus, so acting quickly is of the utmost importance.  Failure to file suit or otherwise resolve your Champaign auto accident claim before the Statute expires could forever bar you from recovering full and fair compensation for your injuries.
After we have located everyone who may have been responsible for your Champaign car accident, we will assemble all of the evidence needed to support your claim, which may include:
Police reports

Traffic citations and dispositions

Witness statements

Collision photos

Dash cam, traffic light, and surveillance footage

Black box data

Cellphone records

Bus maintenance logs 

Forensic analysis and accident reconstruction
Once we have constructed an airtight case against all defendants, our Champaign car accident lawyers will attempt to negotiate a settlement with their insurance carriers and defense attorneys that takes into account the full spectrum of your losses, including:
Medical bills –

The costs of your hospitalizations, surgeries, therapy regimens, prescription medications, assistive devices, and past, present, and future treatment related to the Champaign auto accident may be considered.

Lost wages –

You could seek reimbursement both for the wages you lost because your Champaign car accident left you physically unable to work and for any detriment to your long-term earning capacity because of permanent disability (if applicable).

Pain and suffering –

Non-economic damages such as pain and suffering, psychological and emotional distress, and diminished enjoyment of everyday life may be reflected in your total compensation.

Loss of consortium –

A victim's spouse might be eligible to make a claim for the deprivation of the benefits of an intimate marital relationship from the Champaign auto accident.

Punitive damages –

In Illinois, courts sometimes levy additional penalties on defendants whose actions were especially reckless or revealed significant moral turpitude in order to discourage comparable misbehavior by others.
And unlike many of our competitors, who rarely, if ever, see the inside of a courtroom, if we do not receive an offer that reflects that full value of your Champaign car accident case, we are more than willing to go before a judge or jury to secure a verdict or judgment that does.
No two Champaign auto accidents are exactly the same, but GWC Injury Lawyers will always strive to get you the greatest compensation possible for your case.
How Much Will a Champaign Car Accident Lawyer Cost?
We understand how trying this time has been for you and your family, so you may be pleased to hear that it will cost you nothing up front to retain our firm because we work on a contingency fee basis.  Only when our Champaign car accident lawyers obtain a positive outcome for your case will we seek reimbursement for our expenses and a fee for our services, typically as a percentage of your verdict or settlement.
At GWC, we never get paid unless you get paid, and the more you get paid, the more we get paid.  It is a mutually beneficial arrangement that incentivizes us to maximize the value of your Champaign auto accident case while saving you additional expenditures when you may least be able to afford them.
Contact GWC's Champaign's Car Accident Attorneys
If you or your loved ones have been seriously injured in a Champaign auto accident, the Champaign car accident attorneys at GWC Injury Lawyers will do whatever it takes to get your life back on track.  We have the experience, the determination, the resources, and the reputation necessary to get you and your family the justice you deserve.  
To schedule a free, no-obligation case evaluation with one of our Champaign car accident lawyers, please call our office at (312) 999-9999 or click here to chat with a representative.