Schedule aFREE
Consultation Today!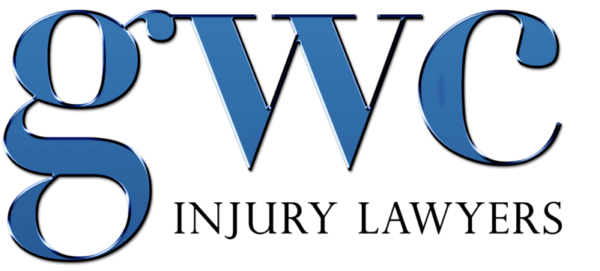 Chicago Nursing Home Abuse Attorneys
Have You Or A Loved One Become A Victim Of Nursing Home Abuse?
If you have a loved one who has been abused, neglected, or injured at a nursing home facility, GWC Injury Lawyers can pursue those negligent nursing homes to make sure they are held accountable.
GWC's Chicago nursing home abuse lawyers have successfully recovered more than $2 BILLION in compensation for our clients, and we will fight to get you the justice that you deserve.
Common Types of Nursing Home Abuse
Thanks to advances in medicine and technology, the average lifespan in the United States has increased significantly.  With more Americans living longer, many of them may find themselves moving to nursing homes and long-term care facilities to ensure that their everyday needs are met.  We trust these nursing homes to care for our loved ones, to provide them with peace, comfort, support, and security in their golden years.
But sometimes this trust is broken. Far too often, our most vulnerable population suffers mistreatment and neglect at the hands of their caregivers, so much so that nursing home abuse is rapidly becoming a hidden epidemic. This appalling disregard for the well-being of the elderly can take many forms. Some of the most common types of nursing home abuse include:
Physical Abuse
This is the most obvious kind of abuse at a nursing home.  Residents can be physically harmed by nursing home staff, visitors, or other residents who have been left supervised.  Examples of physical abuse may include:
Slapping
Striking
Hitting
Pushing
Shoving
Kicking
Rough handling
Inappropriate or excessive use of restraints

Physically abused residents may be too frightened to tell family members, friends, or nursing home management.  For this reason, it is important for loved ones to watch out for signs of abuse, such as cuts, bruises, marks, or other visible injuries.  Any physical abuse should be reported immediately, including to outside agencies, law enforcement, or prosecutors if necessary.
Mental and Emotional Abuse or Cruelty
Because nursing home residents rely so much on the assistance of others, they are highly susceptible to mental and emotional abuse, manipulation, or cruelty.  Mental and emotional abuse in a nursing home may include:
Name calling
Insulting or belittling language
Verbal threats
Forced isolation from others
Restricting or withholding food, water, or medicine
Preventing residents from engaging in favorite activities
Unfortunately, though mental and emotional abuse can be more pervasive than physical abuse, it can also be much more difficult to detect.  Loved ones should look out for changes in a resident's behavior and mood, anxiety, depression, emotional withdrawal, and heightened fear, particularly around certain staff members.
Neglect
Not all nursing home misconduct involves intentional acts of abuse.  Very often, neglect by staff can seriously harm or even lead to the death of residents by failing to provide them with the care they require.  Nursing home neglect may include:
Insufficient nutrition or hydration
Medication errors
Irregular medical treatment
Failure to maintain resident hygiene or grooming
Disregarding emergency medical situations
Not helping residents go to the restroom or move around
Inadequate cleaning and maintenance of residents' clothing and rooms
Unnecessary isolation
Nursing home neglect can occur for a variety of reasons, though a neglectful facility is often the result of poor choices that nursing home operators make that put patients at risk, usually with cost-cutting in mind, such as:
Reducing staffing to inadequate levels
Hiring and failing to properly train inexperienced workers
Ignoring abuse and neglect complaints
Disregarding laws, regulations, and industry standards
Minimizing problems when residents and their families complain
The unethical prioritization of profits over patients can snowball to create conditions where tragic outcomes are inevitable.  To make matters worse, residents are frequently in a condition that leaves them unable to fully comprehend or communicate to others the extent of the problems at a nursing facility.
Consequently, it often falls upon concerned family members and the legal representatives they retain to look for signs of a negligent, unclean, or inadequate living environment.  Persistent vigilance and staunch advocacy on behalf of nursing home residents are key to preventing avoidable injuries or unnecessary medical complications.
Sexual Abuse
This is perhaps the most despicable type of nursing home abuse, and it is also far more pervasive than many people realize, whether perpetrated by a staff member, another resident, or even a visitor.  Nursing home sexual abuse can take many forms, including:
Unwanted touching
Exposure of intimate parts
Unpermitted photography
Rape
Unfortunately, sexual abuse at a nursing facility sometimes goes unreported because the victims feel shame or because they suffer from mental or verbal incapacitation.  Open and honest communication with your loved one is essential to learning whether misconduct of this nature is taking place.  You should report sexual abuse immediately to management and law enforcement once it is uncovered for the safety of the victim and the protection of other residents who may be in danger.
Common Signs Of Nursing Home Abuse
There can be many different ways that residents of nursing homes or elderly care facilities can suffer abuse and neglect.
Unfortunately, many residents are intimidated and/or embarrassed by becoming a nursing home abuse victim. As such, they do not speak up for help and in many cases continue to suffer from abuse and mishandling from those workers who are supposed to assist and care for them.
Listed below are some common signs of nursing home abuse that you can identify:
Development of bedsores (pressure sores)
Poor hygiene
Dehydration
Malnutrition
Bruising
Burns
Rashes
Fractures
Emotional isolation
Irritability
Anxiety
Fear
PTSD
Open wounds
Excessive hair loss
Soiled clothes and/or bedding
Unusual financial transactions
Changes in weight
Sepsis
Clogged breathing tubes
Falls
Physical restraints
Overmedication or chemical restraints
Sexually-transmitted diseases or infections
Outbreaks of COVID-19
If you have identified any of these signs in your loved one, be sure to contact the nursing home abuse attorneys at GWC Injury Lawyers immediately. For more than forty years, our Chicago elder abuse lawyers have been fighting for the rights of injury victims in Illinois and are not intimidated by the insurance companies that represent many nursing homes. GWC's Chicago nursing home neglect attorneys are known by many insurance companies and have a hard won reputation of fighting for the MAXIMUM amount of compensation for our nursing home abuse clients.
Many Illinois Nursing Homes Are in Poor Condition
There are over 100,000 senior citizens residing in more than 1,200 Illinois nursing homes. Sadly, far too many of these facilities are in poor condition. Of the 723 licensed nursing homes in the state, Medicare data has deemed 41.5 percent of them as below average. In the Chicago area alone, 77 of 186 nursing homes rated as below average. In such substandard environments, the potential for nursing home abuse and neglect is high.
What To Look For In A Nursing Home
Adult children are often tasked with finding a safe and reputable facility to help cater to the needs of their parents or elderly family members when they need assistance in their daily lives.
However, many people do not know what to look for when they are touring eligible nursing home facilities, nor do they know whom to contact to discuss these concerns.
Listed below are a number of indicators that can help identify the quality of a nursing home:
The Facility
Is the facility clean?
Are there any unusual odors?
Are the grounds well kept?
Are there handrails along the walls?
Are there ramps for wheelchairs?
Are the doors wide enough for a wheelchair?
Are fire extinguishers easily located?
Is there adequate heating and cooling?
Are religious services offered?
Are regular day trips available?
Are health and fitness classes offered?
Are daily activities planned?
Are there regular meals?
What is the quality of the food?
Are special diet options available?
The Staff, Residents, and Administrators
Are the residents happy?
Is the atmosphere pleasant?
Does the staff interact with the residents?
What is the staff-member-to-resident ratio?
Does the staff speak with the visitors?
Is the staff friendly?
Is the staff clean and well presented?
Have rates increased recently?
Are the rates competitive?
What is the billing procedure?
Is transportation provided?
Are medical services available?
What medical plans are accepted?
If possible, it is always a wise choice to have the resident-to-be attend the inspections of each nursing home that you visit.
In the event that your loved one is injured at a facility, contact our Chicago nursing home abuse attorneys today and learn more about your options.
Nursing Home Residents Have Rights Under the Law
Abuse or neglect of our nation's elderly is reprehensible and should never be tolerated anywhere that it happens, especially in Illinois nursing homes, where residents have a number of rights and protections under state and federal law.
The United States Nursing Home Reform Act was passed in 1987 to "protect the physical, mental, and psychosocial health" of nursing home residents.  The Act explicitly defines such terms as "quality of life" and "skilled care" to establish requirements for treatment in nursing homes and to help assess whether a breach in the standards of care has occurred.
Additionally, the Illinois Nursing Home Care Act (INHCA) enumerates a variety of laws governing authorized residential nursing facilities.  It delegates the licensing, regulation, inspection, and certification of the state's nursing homes to the Illinois Department of Public Health (IDPH) and the United States Department of Health and Human Services' Health Care Financing Administration.
The INHCA also makes the IDPH's Bureau of Long-term Care responsible for ensuring that Illinois nursing homes comply with all provisions and for conducting certification surveys verifying that nursing homes receiving Medicaid or Medicare funds follow applicable federal regulations.
Furthermore, the INHCA explicitly details the rights that Illinois nursing home patients enjoy, including the right to:
Financial Freedom – The INHCA states that "a resident shall be permitted to manage his own financial affairs." Mysterious financial transactions could potentially be a sign of a legal violation.
Privacy – Nursing homes must give residents respect and privacy in their personal care program and permit them "unimpeded, private, and uncensored" communication with respect to in-person visits, mail, or phone calls.
Personal Property – Illinois nursing home residents are "permitted to retain and use or wear [their] personal property." Facilities and their staff may not seize or discard a patient's belongings at will.
Freedom from Restraint – Nursing home patients have the right to be free from unnecessary physical or chemical restraints, including administration of needless drugs, excessive doses of medication, or use of pharmaceuticals without sufficient monitoring.
Medical Care – Residents in nursing homes have the right to "see their own physician at their own expense or via their health insurance."
Refusal of Medical Care – Residents are also "permitted to refuse medical treatment and to know the consequences of such action," except in cases where this refusal is "harmful to the health and safety of others and such harm is documented by a physician."
Access to Medical Records – Nursing home patients and/or their guardians have the right to inspect and copy all of their medical records.
Use of Monitoring Devices – Residents and their families are allowed to monitor the patient's room with authorized electronic devices.
Protection of Other Legal Rights – The INHCA states that nursing home residents shall not be "deprived of any rights, benefits, or privileges guaranteed by law, the constitution of the State of Illinois, or the Constitution of the United States solely" because of their status as nursing home residents.
What Can I Do If I Suspect Nursing Home Abuse?
Nursing home residents have all of the same rights as other citizens, along with additional protections under Illinois and federal law.  If you suspect that a loved one is suffering abuse or neglect at the hands of nursing home staff or that his or her rights are being violated, there are three chief legal remedies available to you:
Filing an administrative complaint with the IDPH – The IDPH is responsible for enforcing the law in Illinois nursing homes. The agency licenses these facilities, inspects them at least once per year, and coordinates with the United States Centers for Medicare and Medicaid Services to assess their eligibility to participate in federal payment reimbursement programs for nursing care.  You can report a complaint of nursing home abuse or neglect by calling the IDPH's Nursing Home Hotline at (800) 252-4343.  If you do, the IDPH's Bureau of Long-term Care may launch an investigation into your complaint.  Depending upon the results of that investigation, the agency can sanction or even shut down nursing homes for violating federal regulations or the Illinois Nursing Home Care Act.
Filing a complaint with a prosecutor – If you believe that your loved one is being criminally neglected or abused in a nursing home, you can contact a prosecutor who has jurisdiction over that facility. The prosecutor may order an investigation and could potentially file charges against staffers or the nursing home if the circumstances warrant it.  Convictions may result in fines, incarceration, and even the closure of the nursing home in question.
Filing a civil lawsuit – Finally, you can retain an experienced nursing home abuse lawyer and file a civil lawsuit on behalf of a close family member who is being victimized at a facility. You may then be able to recover economic damages either through a negotiated settlement or a verdict or judgment at trial. In addition to providing compensation for your loved one, a large financial penalty of this nature may discourage the facility and others like it from engaging in similar misconduct, thereby protecting nursing home residents in the future.
These legal remedies are not mutually exclusive.  You can pursue all three of these avenues at the same time, and doing so may have a cumulatively beneficial effect.  For example, IDPH sanctions or criminal convictions against a facility can be introduced as evidence in a nursing home abuse civil lawsuit.
GWC Injury Lawyers has more than four decades of experience helping families of nursing home residents obtain full and fair compensation for the abuse or neglect they have suffered.  If you retain our services, we will immediately begin gathering all the evidence necessary for your claim, including:
State and local inspection reports for the nursing home, as well as all citations and complaints
The facility's invoices, billing procedures, and Medicare payments
Medical records from healthcare providers
Relevant nursing home charts and files
Photographs and video footage of all injuries and negligent conditions
Expert testimony and analysis of the nursing home's deviations from the standard of care
Once we have built the strongest case possible, GWC will work to obtain a just settlement from the nursing home's insurance carrier.  If a reasonable offer is not forthcoming, we are more than willing to take the case to trial, unlike so many other firms who rarely, if ever, set foot inside a courtroom.  Moreover, as insurance companies across the state can attest, we have proven time and again that we get results.
To learn more about what you can do if you believe a loved one is suffering abuse in a residential nursing facility, contact GWC to schedule a free, no-obligation consultation with one of our attorneys.
How Much Is a Nursing Home Abuse Case Worth?
Like any other type of personal injury claim, it is impossible to know up front how much a nursing home abuse case may be worth because every case is different.  Many factors may impact the value of a claim, including legal merit, insurance coverage, the expenses incurred, and the nature and extent of any injuries.
Nevertheless, you may be able to seek recovery for a variety of damages, including both economic and non-economic losses.  Economic damages might include medical bills and other expenses associated with the abuse or neglect a nursing home resident has experienced, along with repayment for the cost of care at the nursing home in some cases.
Non-economic damages may include compensation for pain and suffering, emotional or psychological trauma, permanent disability, and diminished enjoyment of life, among other losses.
If a resident dies because of neglect or abuse at a nursing home, his or her surviving family members could pursue a wrongful death action against the responsible parties for lost companionship and funeral expenses.
Finally, punitive damages may be available when a nursing home or its representatives engage in unusually egregious behavior.  Illinois law sometimes permits plaintiffs to recover punitive damages in instances of "willful or wanton" misconduct in order to discourage additional wrongdoing from other parties in similar circumstances.  Our attorneys will always work to obtain the maximum punitive compensation possible if the facts of a nursing home neglect or abuse case warrant it.
Reach out to GWC today to learn more about the damages that may be available if you believe that you loved one is the victim of nursing home abuse.
How Much Will It Cost to Hire an Attorney?
It will cost you nothing up front to hire the nursing home abuse attorneys at GWC because our firm works on a contingency fee basis.  Only when GWC recovers compensation for the nursing home abuse your close family member has suffered will we receive reimbursement for our expenses and payment for our services, usually as a percentage of the final verdict or settlement.
GWC never gets paid unless and until our clients get paid, and the more our clients get paid, the more GWC gets paid.  This mutually beneficial arrangement gives our firm an incentive to maximize the value of a nursing home abuse case.  It also removes any additional worries and expenses at a time when our clients can least afford them so they can focus on what is most important – getting their lives back to normal.
Need Help? Contact Our Chicago Nursing Home Abuse Lawyers Today
Nursing home residents have rights.  Facilities and their staff members can and should be held accountable when patients suffer senseless harm because of nursing home abuse or negligence.  But obtaining full and fair compensation from nursing homes and their insurance companies is no simple feat.  It requires comprehensive knowledge of the applicable law and industry standards, along with fierce advocacy on behalf of victims.
If you have a loved one who has been abused in a nursing home facility, GWC's Chicago nursing home abuse lawyers can work to make sure that those negligent parties will be held responsible for their actions.
For more than four decades, our legal professionals have been fighting for the rights of the injured and have helped to recover more than $2 BILLION in compensation for our clients.
Our entire staff is dedicated to the pursuit of justice and, as one of the leading personal injury law firms in Illinois, we have the experience and resources you need to fully litigate your nursing home abuse claim.
Our Chicago personal injury lawyers proudly serve nursing home abuse and injury victims throughout Illinois, including in:
Chicago
Burr Ridge
Libertyville
Rockford
Cicero
Oak Park
Forest Park
Summit
Elmwood Park
Brookfield
River Grove
GWC is ready to help you today. We offer complimentary consultations, and we only get paid when we obtain a recovery on your behalf. Learn more about your legal options by calling our Chicago nursing home abuse lawyers at 1-312-464-1234.