Burr Ridge Car Accident Lawyers
Burr Ridge is a pleasant community of more than 11,000 people located about 25 miles southwest of downtown Chicago.  Because of its proximity to major highways and interstates, significant traffic flows through the Burr Ridge area on a daily basis, making serious Burr Ridge car accidents a common occurrence – sometimes with consequences that can last a lifetime. 
If you have been injured in a Burr Ridge auto accident, consider doing what thousands of other satisfied clients have done before you and reach out to GWC Injury Lawyers.  GWC's dedicated Burr Ridge car accident attorneys have been helping injured victims receive the largest compensation possible for more than four decades. 
And with more than $2.5 billion recovered in verdicts and settlements, we think our record of success speaks for itself.  Many of our clients agree, often recommending our firm to family members, friends, and coworkers because they have personally witnessed our Burr Ridge car accident lawyers in action.
Contact GWC for a no-cost, no-obligation case evaluation with a Burr Ridge auto accident attorney today.  You may call our office at (312) 999-9999 or click here to chat with a representative at any time.
Common Burr Ridge Car Accidents
GWC has successfully resolved nearly every type of Burr Ridge car accident, including motor vehicle collisions involving: 
Exceeding a Safe Speed
Speeding is at the heart of some of the worst accidents on the road.  About a third of all traffic fatalities involve a driver exceeding a safe speed, incidents which kill more than 13,000 Americans each year, including Burr Ridge auto accident victims.
Even non-fatal high-speed collisions can inflict catastrophic injuries, including broken bones, disfigurement, loss of limbs, brain and spinal damage, and paralysis.  These injuries can saddle victims with months of medical treatment at exorbitant cost, frequently while they may be physically unable to earn a living.  If you have been injured in a high-speed Burr Ridge car accident, you need seasoned attorneys who can fully recover the financial resources necessary for you to fully recover from your injuries, like the Burr Ridge auto accident lawyers at GWC.
Distraction
Distraction is one of main causes of car accidents across the United States, with one study finding that distracted driving is involved in 52 percent of all collisions.  Any activity that takes a driver's attention off the road would qualify as distraction, though improper phone use is one of the most frequent and hazardous forms it can take.  Almost two-thirds of drivers speak on the phone while driving, nearly one-third text or email while driving, and about a quarter of drivers in car accidents admit to using their phones within a minute prior to impact.
A distracted driver can fail to see obstacles and dangerous developments on the road and risks losing control of the vehicle, which can cause a catastrophic Burr Ridge auto accident.  Not paying attention puts drivers, passengers, and everyone in the vicinity in potentially mortal danger, with the National Highway Transportation Administration reporting that distracted driving is a factor in approximately ten percent of all deadly crashes and 18 percent of all crashes causing injury.
If you have been injured by a distracted driver, GWC's Burr Ridge car accident attorneys can help you build a successful claim.  Don't let obstruction from the at-fault party's insurance company distract you from getting the compensation you deserve for your Burr Ridge auto accident.
Intoxicated Driving
Even though driving under the influence of alcohol or drugs has been declining steadily, thanks to serious legal penalties and heightened public awareness of the dangers involved, operating a vehicle while intoxicated still remains far too common.  There are more than one million DUI arrests each year in the United States, a number that represents approximately one percent of all drunk driving incidents.
Since drunk and high drivers are more prone to reckless conduct, such as improper lane usage and exceeding the speed limit, the injuries caused by intoxicated driving can be devastating, including in Burr Ridge car accidents in which illegal substance use is involved.  About 28 Americans per day are killed in collisions involving a drunk driver, an average of one life lost every 53 minutes, and the number of serious non-fatal injuries is even greater.  
GWC's Burr Ridge car accident lawyers will do everything they can to get victims of intoxicated driving accidents the maximum amount of compensation possible, even taking action against the establishments who overserved the at-fault drivers through dram shop claims (when applicable).
Rear-End Crashes
Collisions in which the front of one vehicle strikes the back of the vehicle directly ahead of it are the most common traffic accidents nationwide.  Each year, there are about 1.7 million rear-end crashes in the United States, causing an average of 500,000 injuries and 1,700 deaths.
Rear-end collisions are predominantly caused by following another vehicle too closely ("tailgating"), speeding, and distracted driving.  Though the majority of rear-end car accidents happen at low speeds, they can also occur at greater ones, especially on interstates like I-294 and I-55, both of which service the Burr Ridge area, sometimes leading to a chain reaction with three or more vehicles.  Burr Ridge car accidents of this nature can inflict punishing injuries, such as broken bones, brain damage, and even paralysis or death.  Without skilled Burr Ridge auto accident lawyers by their side, victims and their families can easily find themselves on the brink of disaster.
Head-On Collisions
If rear-end crashes are the most common type of auto accident, head-on collisions are by far the deadliest.  While only two percent of all collisions involve head-on contact, they represent more than 10 percent of all fatal incidents on the road.
The combined speeds of two moving vehicles striking each other head on can cause such a powerful impact that even non-fatal head-on collisions can inflict serious impairment to the brain and spine.  These conditions that can require lifelong medical care at significant cost to the Burr Ridge car accident victims who sustain them, who need skilled legal assistance to get them the compensation necessary to keep their families economically solvent, the kind they can expect from the Burr Ridge auto accident lawyers at GWC.
Sideswipe Accidents
A sideswipe accident occurs when motor vehicles moving next to each other in the same direction make contact.  Some of these incidents can be minor, though serious injuries may result, especially if a sideswipe causes one or both of the vehicles to tip or roll over.
Compared to other types of Burr Ridge auto accidents, liability can be more difficult to establish in sideswipe collisions, frequently descending into contradictory claims by the drivers involved.  A skilled Burr Ridge car accident attorney may make a difference if an injured victim wishes to obtain full compensation.
T-Bone Collisions
When the front of a vehicle strikes the side of another vehicle, the results can be devastating, especially to the individual seated at the point of impact, who may have only a slim door and glass to absorb the blow of a speeding car or truck, rather than the reinforcement provided by a vehicle's front or rear.  As a result, serious, even fatal injuries are commonplace in T-bone collisions, which cause 8,500 to 10,000 deaths across the country each year.
Even victims who survive T-bone accidents may find themselves overwhelmed by exorbitant medical bills and out-of-pocket expenses, possibly while their injuries prevent them from going to work.  To make sure they can continue to make ends meet, victims may benefit from working with GWC's Burr Ridge auto accident lawyers, who have a proven history of securing maximum compensation for injured clients.
Schedule aFREE
Consultation Today!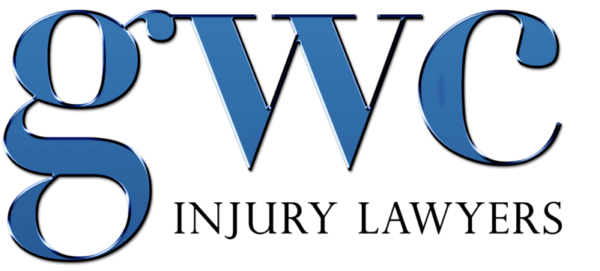 How Our Burr Ridge Car Accident Attorneys Can Help
As you can see, an unexpected Burr Ridge auto accident can leave a victim physically, emotionally, and financially drained.  Fortunately, there is hope.  If you have been seriously injured in a motor vehicle collision, consider doing what so many other plaintiffs have done before you and turn to the Burr Ridge car accident attorneys at GWC.
If you decide to retain our firm, we will immediately launch a comprehensive investigation to uncover and pursue everyone who may be at fault for your Burr Ridge car accident within the time allotted by law, known as the Statute of Limitations.  Failure to file a lawsuit or otherwise resolve your claim before the Statute runs could forever bar you from receiving full and fair financial compensation.
After we have identified every party responsible for your Burr Ridge auto accident, we will work tirelessly until we amass all of the evidence needed to support your claim, which may include:
Police reports

Traffic citations and dispositions

Defendant driver history

Photos

Eyewitness statements

Traffic light, dash cam, and surveillance footage

Black box data

Cell Phone records

Accident reconstruction (if necessary)
Once we have put together an airtight case against the defendants, our Burr Ridge car accident attorneys will attempt to negotiate with their insurance carriers and legal representatives to obtain a settlement that reflects the totality of your damages, including:
Medical expenses –

You may be eligible to seek reimbursement for bills related to your hospitalizations, surgeries, therapy regimens, prescription drugs, assistive devices, and past, present, and future medical treatment.

Lost income –

Wages you lost because your Burr Ridge car accident left you physically unable to work may be recoverable, along with any diminishment to your long-term earning capacity secondary to permanent disability (if applicable).

Pain and suffering –

Non-economic damages such as pain and suffering, psychological and emotional distress, and loss of enjoyment of everyday life may be taken into consideration.

Loss of consortium –

A victim's spouse may be eligible for compensation for the deprivation of the benefits of an intimate marital relationship resulting from a Burr Ridge car accident.

Punitive damages –

Illinois courts sometimes permit additional penalties against defendants whose actions were especially reckless in order to discourage comparable misconduct from others.
And unlike some other Burr Ridge auto accident lawyers, who rarely, if ever, step foot inside of a courtroom, we are more than willing to take your case before a judge or jury if we do not receive an offer that reflects the true value of your case.
Every Burr Ridge car accident is different, but rest assured that our attorneys will always strive to get you the largest settlement or verdict available.
What Does It Cost to Hire a Burr Ridge Car Accident Attorney?
It will cost you nothing up front to hire our firm because we work on a contingency fee basis.  Only when our Burr Ridge auto accident lawyers favorably resolve your claim will we seek reimbursement for our expenses and a fee for our services, typically as a percentage of the total compensation secured.
At GWC, we never get paid until you get paid, and the more you get paid, the more we get paid.  It is a mutually beneficial arrangement that incentivizes our firm to maximize the value of your Burr Ridge car accident case and eliminates any additional worries and expenditures for our clients at a time when they may least be able to handle them.
Contact Our Burr Ridge Car Accident Attorneys
If you or someone you love has been seriously injured in a Burr Ridge auto accident, the fearless Burr Ridge car accident attorneys at GWC Injury Lawyers will be here for you.  We will never let the intimidation tactics of large insurance companies prevent us from getting our clients and their families what they are owed.
To schedule a free, no-obligation consultation with one of our highly accomplished Burr Ridge car accident lawyers, please call our office at (312) 999-9999 or click here to chat with a representative at any time.