Schedule aFREE
Consultation Today!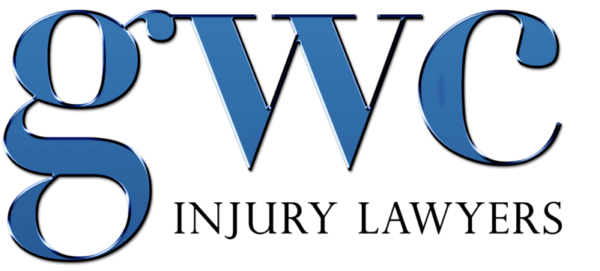 Chicago Truck Accident Lawyers
Have You Or Someone That You Love Been Injured Or Suffered Significant Property Damage In A Chicago Truck Accident That Was Not Your Fault?
Truck accidents, particularly ones involving large semi-trailers, can be among the most destructive events on the road, leading to over 130,000 injuries annually across the United States. About 5,000 American truck crashes result in death each year, but even non-fatal truck injuries can be physically, emotionally, and financially devastating, something we at GWC Injury Lawyers know all too well.
When you need answers to all of your questions and a plan of attack after a truck accident in and around Chicago or throughout Illinois, contact our Chicago truck accident lawyers. During your free case review, we will determine the best course of action.
For more than four decades, the truck accident lawyers at GWC have helped thousands maximize their settlements and verdicts, having recovered more than $2 billion on behalf of our clients. Our semi-trailer injury attorneys will work tirelessly to help you get your life back on track if you have been hurt in a truck accident. It is our passion to get you the justice you deserve.
How Do Truck Drivers Cause Accidents?
With its unique status as a large population center located in the middle of the country, the Chicago area is a major hub for commercial shipping in the United States. While airplanes, trains, and boats all play their roles, large trucks are essential to moving the millions of tons of cargo that pass through Chicago and its neighboring cities and towns each year. With so many trucks traveling on our roads, truck accidents are bound to happen and, given the massive size of these vehicles, likely to be catastrophic when they do, inflicting significant property damage and serious injuries.
If you have been hurt by a large truck, you might be able to recover compensation for your injuries. However, as any capable truck accident lawyer will tell you, you must prove that the truck was responsible for the crash in order to have a viable personal injury claim. But how do truck drivers cause accidents?
There are many ways that negligent and distracted truck drivers contribute to and cause catastrophic Chicago truck accidents that victimize individuals and their families.
Unfortunately, the majority of these collisions are the result of dangerous driving practices or simply due to the negligence of the driver and could have been prevented.
Some of the most common causes of truck accidents include:
Poor brakes
Defective tires
Trailer malfunctions or jackknifing
Improperly loaded cargo
Broken signals
Broken lights
Traveling too fast for conditions
Fatigue
Cellphone use
Texting
Intoxication
Over-the-counter drug misuse
Distraction
Unfamiliarity with the area
Road hazards
Inclement weather conditions
It's also important to note that truck drivers, especially those who are on a long haul or who happen to be distracted by smartphones, are much more likely to cause a truck accident than drivers of other types of vehicles.
According to the most recent study, the average American drives about 51 minutes each day. A long haul trucker, on the other hand, has to spend essentially all of his or her waking day driving, often for several days in a row to complete a cross-country trip. While they are only legally allowed to work for 14 hours a day, only 11 hours of which can be spent behind the wheel, the pressure of earning a living often force truck drivers to push themselves beyond what is legal or safe. This can only increase the likelihood of truck driver error, and when truck drivers make mistakes, innocent people can get hurt.
If you happen to be one of these people, contact an experienced lawyer to help you pursue a Chicago truck accident injury claim. A capable attorney will know how to prove that the truck driver was the one at fault for the truck accident and has the means to obtain information that might demonstrate that he or she was driving beyond the legally permissible limits.
Where Are Large Truck Accidents Most Common In Illinois?
A collision with a large truck or semi-trailer can happen anywhere, but truck accidents are most common on or near highways and interstates, where commercial truck drivers travel for their work.
In Illinois, the majority of deadly truck accidents happen on the I-55, the I-57, and the I-80, with over one hundred people dying in truck-related crashes on these roads in 2017 alone.  Even in non-fatal highway and interstate truck accidents, the combination of greater speeds and the immense size and weight of semi-trailers can inflict devastating injuries on unsuspecting motorists, who may require the assistance of accomplished injury attorneys to get them the compensation necessary to cover the expenses that come with them.
Truck Accident Frequently Asked Questions
Accidents involving 18-wheeler trucks can result from unsafe driving, oversized loads, and other improper practices that put everyone on the road in danger. While these types of truck accidents can happen for a number of reasons, there are three main causes:
Jackknifing – Semi-trailers can jackknife when their loads shift as they come to a sudden stop. If they do, there may be few options for nearby vehicles to avoid a truck accident. A jackknife can result in multi-vehicle pileups that can cause many fatalities.
Unsecured Loads – If cargo loads or equipment are improperly secured, they can shift or fall from a truck, which creates an obstacle course of debris that could place innocent people in harm's way.
Blowouts – When the tire treads on a truck become old or worn, a blowout can result, which could cause the truck to fishtail, flip, roll over, go airborne, or stop suddenly, inflicting significant damage on others.
Because of their size and shape, delivery trucks frequently have obstructed views, which can limit their drivers' ability to see other vehicles.
They also regularly pull over in restricted areas or double-park on city streets in order to make deliveries, which can create obstacles for traffic and result in accidents. This can prove fatal for pedestrians because the view from oncoming traffic may be restricted, leading a vehicle to fail to stop until it is too late.
Truck Accident Injuries Often Cause Chronic Pain
Truck accident victims can experience anything from mild to severe injuries.
Oftentimes, because of the size discrepancy between a truck and a car, the injuries and the damages are significant. Whether or not the trucks involved have attached trailers, the impact is often just as devastating, sometimes inflicting serious injuries that can be financially ruinous both to the victims and their families.  To avoid the worst economic outcome, the injured parties may want to seek out the advice of proficient truck accident attorneys to see if compensation may be available.
Truck accident victims frequently suffer from:
Fractured bones
Internal bleeding
Spinal cord damage
Traumatic head injury
Neck strains
Shoulder, arm, and hand injuries
Knee, leg, foot, and hip impairment
Deep lacerations
Abrasions
Contusions
Burns
Scars
Disfigurement
Organ damage
Amputated limbs
Paralysis
Fatalities
Psychological distress
Emotional trauma
Loss of consortium
Aside from the personal injuries that victims may suffer, truck accidents may cause environmental devastation and road damage, including from fires, hazardous chemical spills, flying debris, and car and truck rollovers.
Many of the injuries sustained in a truck accident will require years of medical treatment and chronic pain management, and may also lead to lost wages and the inability of the injured victim to return to the occupation he or she held prior to the incident. As such, any settlement that a victim's truck accident attorney obtains should reflect all of the costs of the injuries.
The expense of this ongoing treatment can far exceed what the typical household can afford to pay. Most Chicago residents, like most Americans, live paycheck to paycheck, struggling to put food on the table and a roof over their family's heads. A major medical event like a truck accident injury can easily wipe them out, particularly when it is coupled with a permanent loss of income. To make sure you get well while protecting what you already have, reach out to a seasoned Chicago truck accident lawyer who will ensure that the ones who are responsible for your injuries are the ones who pick up the tab.
Other Truck Accident Damages
In addition to physical injuries and lost wages, there are a number of other damages for which truck accident victims may seek compensation.  For example, a skillful attorney could help ensure that any settlement or verdict would take into account the additional out-of-pocket expenses the plaintiff incurred because of the truck accident, including the cost of childcare and the price of transportation to and from medical appointments.
If the conduct of the responsible party in a truck accident was especially egregious or involved illicit actions such as fleeing the police or driving under the influence, a victim's attorneys might be able to recover punitive damages, which Illinois courts sometimes permit in order to discourage similar misdeeds from future drivers.  The amount of punitive damages ordered can depend upon the severity of the defendant's transgressions and the extent of his or her assets.  The truck accident lawyers at GWC will always work to maximize punitive damages if the facts of a case warrant them.
If a victim should die in a truck accident, his or her surviving family members could pursue a wrongful death claim against the parties responsible to compensate them for the personal and economic burdens they have taken on because of the loss of a loved one.
To learn more about the types of compensation you could receive as the victim of a truck accident, contact GWC today to schedule a free, no-obligation case evaluation with an attorney.
Who Is Responsible For A Truck Accident?
A truck accident victim who wishes to obtain compensation needs to prove that another party was responsible or "liable" for the incident and therefore has a financial responsibility for the damages inflicted.
In any type of personal injury claim in Illinois, liability is determined by a person or entity's level of negligence.  Negligence is a legal term based on the principle that a party has a duty to exercise reasonable care and act in such a way so as not to inflict foreseeable harm on others.  To prove a defendant's negligence, a plaintiff's lawyer must establish that the defendant "breached" this duty by acting in a way that caused the plaintiff harm.
In the case of a motor vehicle accident, a plaintiff and his or her attorneys need to argue that the defendant breached the duty to exercise reasonable care on the road and that this breach resulted in the collision causing damages.  A successful claim of vehicular negligence must demonstrate four elements:
The defendant owed a duty to the plaintiff to observe the traffic laws and maintain reasonably safe standards of conduct;
The defendant breached that duty by not fulfilling the demands required of that duty;
The defendant's breach of that duty directly caused the accident; and
The plaintiff suffered injuries in the accident for which economic recovery should be ordered.
If attorneys for the plaintiff can convince a judge or jury that the defendant was legally responsible for the motor vehicle accident, the defendant's insurer could be financially responsible for any injuries or damages.  If the plaintiff's lawyers cannot prove liability, recovery may not be possible.
Perhaps more than any other type of traffic accident, determining who is responsible for a truck accident is a complex matter.  Truck accidents may involve personal, government, or commercial vehicles, each with different parties involved who may bear some responsibility.
If a plaintiff is injured in an accident with a single, privately owned passenger truck, his or her lawyer will typically try to hold the truck's driver entirely liable.  If the driver of the truck is not the owner, the plaintiff's attorneys may pursue the owner as well for the driver's negligent actions, such as speeding, drowsy driving, distraction, improper lane usage, failure to secure cargo loads, or disregarding traffic control signals.
If the defendant driver was intoxicated at the time of an Illinois truck accident, the state's Dram Shop Act might permit injured victims to take action against outside parties who may have served alcoholic beverages to the driver prior to the crash.  Certain legal and financial limitations may apply in Dram Shop claims, so it might be advisable to consult a knowledgeable truck accident attorney before taking action.
In the case of fire engines, utility vehicles, and other trucks owned and operated by local, county, or state governments, the government agency could be at fault for the truck accident.  These agencies have a responsibility to hire, train, and oversee the behavior of their drivers and therefore could be liable for their negligent actions.  Government agencies are also tasked with maintaining their vehicles in a safe condition and could be at least partially responsible when any defects or malfunctions cause harm to others.
However, veteran trial lawyers can attest that lawsuits against government entities can prove more challenging than suits against private parties.  Plaintiffs and truck accident attorneys will have to overcome certain immunities that governments enjoy, and they may face shorter Statutes of Limitations and certain ceilings on compensation.  The maximum amount of recovery possible in claims against the State of Illinois is capped at $2 million, while personal injury lawsuits against municipal bodies must typically be filed within one year after the date of injury, instead of the two years that is standard in actions against private defendants (with certain exceptions).  Anyone seeking compensation for a government truck accident should consider speaking with a lawyer to learn more about their rights and the unique obstacles they may face.
In the majority of cases, very large trucks and semi-trailers are being used for commercial purposes, typically the transportation of commercial goods.  When a plaintiff sustains injuries in a commercial truck accident, there can be multiple parties who may potentially be responsible for the damages incurred.
In addition to the truck's driver and its owner, the trucking company deploying the vehicle may also be liable for any accidents that occur (if the company is separate from the truck's owner).  Trucking companies have a duty to train their drivers properly to ensure that their vehicles operate safely.  Furthermore, commercial transporters are required to provide regular maintenance and inspections on all company vehicles.
Unfortunately, many transport companies try to evade legal responsibility for any truck accidents that may occur by forming independent contractor relationships with the drivers and owner-operators of the trucks they use.  Nevertheless, a skilled truck accident attorney might still be able to argue that the company is accountable for a collision.  When determining whether a trucking company is liable, a judge or jury may consider:
The company's extent of control over the driver;
The exclusivity of the contract or relationship between the company and the driver;
The company's ability to set routes or working hours;
The driver's ability to choose working assignments from the company;
The company's requirements for the driver's insurance coverage; and
The method by which a driver receives payment.
Different states may treat the issue of legal responsibility for truck accidents in different ways, but federal regulations typically assign liability to a company based upon its ownership of a trucking permit and the display of the company's name on the truck in question.
When a commercial truck or semi-trailer is transporting goods for yet another company at the time of a crash, the outside company may also potentially be held liable for the truck accident.  Generally, a trucking company will not pack, seal, load, or secure an outside company's cargo, though the trucking company and its driver may be responsible for double-checking the cargo prior to shipping.  For this reason, the outside company could be at fault if improperly loaded or secured cargo causes a collision.  If the outside company employs a separate loader to pack its cargo before the shipping company takes control of it, that loader may also be at fault for a truck accident of that nature.
Finally, while drivers, owners, and shippers all have a duty to inspect and maintain their trucks properly so that they do not inflict foreseeable harm, a defective part may sometimes cause a truck accident.  If a victim's lawyers discover that a brake failure, a tire blowout, or some other malfunction was the result of a defective part, they might pursue the part's manufacturer or distributor for damages.
As you can see, many parties can be responsible for a single truck accident.  For this reason, it is crucial that plaintiffs and their attorneys identify and pursue EVERYBODY who may be at fault within the time allotted by law because failure to do so could stop them from ever obtaining full and fair compensation for their truck accident injuries.
What If The Victim Is Partly Responsible For The Truck Accident?
There are certain truck accidents in which the victim is at least partly responsible for the collision.  The degree to which that individual is liable will impact the degree to which financial recovery is possible.
Unlike some other states that do not permit plaintiffs to recover damages if they contributed to a car or truck accident in any way, the State of Illinois utilizes a modified comparative negligence system that may allow for some level of recovery.
Modified comparative negligence is a theory of comparative fault under which a plaintiff can obtain compensation from a defendant provided that the plaintiff's degree of liability does not exceed 50 percent for the incident.  If a judge or jury decides that a plaintiff is more than 50 percent liable for a truck accident, then he or she may not recover any damages from the defendant.  Even if the plaintiff meets the minimum liability requirements for compensation, Illinois' modified comparative negligence system will reduce the amount of the damages in proportion to that plaintiff's relative responsibility for the incident in question.
For example, if a judge or jury concludes that the defendant was only 50 percent at fault for a two-vehicle truck accident, the plaintiff would likely be found 50 percent at fault as well.  The modified comparative negligence rule would still hold the defendant liable, but the plaintiff's damages would be reduced by the 50 percent for which the plaintiff was also liable.  As a result, if the maximum amount of compensation on hand for that truck accident is $100,000.00, the most an attorney could likely recover for the plaintiff would be $50,000.00.
Alternatively, if the judge or jury decides that the plaintiff was even 50.0001 percent at fault for a truck accident, the plaintiff would not receive anything at all because he or she will have exceeded Illinois' modified comparative negligence limit of not greater than 50 percent liability.
If you are injured in a truck accident for which you were at least party at fault, it is absolutely vital that you prove that another party was 50 percent responsible or more for the collision.  Failing to meet the state's modified comparative negligence standard would prohibit you from financial recovery.
To help tip the balance in your favor, you should consider retaining a truck accident attorney who has successfully represented injured plaintiffs in collisions with highly disputed liability.  Building a powerful case in these complicated scenarios will determine whether you receive at least something for your truck accident claim or walk away with nothing at all.
What You Should Do After A Truck Accident
Auto accidents are traumatic experiences, often leaving victims disoriented and uncertain about what to do next.  This level of confusion may be even greater in a semi-trailer or large truck accident, given the degree of damage that may be involved.  Nevertheless, the steps you take in the immediate aftermath of a collision are important because they may impact the eventual success or failure of any claim for compensation you might want to pursue against the at-fault parties.
If you are in a truck accident, please remember to do the following:
Stop Your Vehicle – You should also move over to the side of the road if possible to prevent the likelihood of an additional collision.
Remain Calm – It is important to keep a clear head during this chaotic situation so that you can accurately assess the facts on the ground.
Do Not Admit Responsibility – This is the most important thing to keep in mind after a truck accident.  Some people have a natural tendency to apologize in uncomfortable situations, but you should NEVER accept responsibility, offer to pay for any damages, imply that you were in any way at fault, or sign any papers that may constitute an admission of guilt.  Assigning blame is your insurance company's job, not yours.
Contact the Police – Call the police immediately to the scene of the truck accident.  Police are responsible for handling all interactions between you, the truck driver, and any others involved in the collision.  The officer will also take down witness statements and file a crash report, which you will need for your insurance claim.
Check for Injuries and Intoxication – Once you have called the police, check to see if you or your companions have been injured in the truck accident.  You should also look out for signs of alcohol intoxication or drug use by any of the participating drivers.
Exchange Information – You should always exchange key identifying information with everyone involved in a crash.  This is even more important in the case of a commercial truck accident in Illinois.  All interstate trucking companies operating in the state are required to register with the Illinois Commerce Commission and have a valid safety permit in order to operate on interstate highways.  If a truck driver is unable to produce this documentation, it may be useful evidence of negligence on the part of the trucking company.  Additionally, be sure to exchange the following information with the involved parties:
Name
Address
Phone number
E-mail address
Insurance company and policy number
License plate number
Driver's license number
Take Pictures – "A picture is worth a thousand words" is a cliché for a reason.  Visual documentation of a scene can be the most effective means of accurately capturing what took place.  Take as many pictures as possible at the site of the truck accident, including photos of your own vehicle, the truck, any other vehicles involved, and any injuries sustained.  Video footage may also be helpful in commemorating the scene of the collision and in recording the statements of the participants, witnesses, and bystanders.
Seek Medical Treatment – Even if you suspect you were only mildly hurt, see a medical provider as quickly after the truck accident as you can.  Insurance companies and their attorneys may use any gaps in treatment to argue that your injuries were unrelated to the collision.
Tell Your Insurance Company – Inform your insurer promptly so that it can begin an investigation.  You should also learn what your insurance policy covers in the event of a truck accident, such as medical payments and the cost of towing and rental cars.  And finally…
Hire an Experienced Lawyer – A qualified attorney will be able to advise you on everything you need to do in order to construct a compelling claim for damages.  This may be your first truck accident, but it won't be the first for the defendant's insurance company, who will count on your inexperience to minimize the compensation you receive, if any.  Having a practiced lawyer on your side from the very beginning can mean the difference between victory and defeat.
The truck accident attorneys at GWC will work tirelessly to protect you and your legal rights.  We will gather all of the evidence needed for your claim, including treatment records and bills, employment documentation, police reports, traffic camera, dash cam, and private surveillance footage, information from the truck's event data recorder (EDR) or "black box," the defendant's driving record, the trucking company's business practices, and the disposition of all citations issued, including any guilty pleas or verdicts. If necessary, GWC will also commission reports from expert witnesses, such as accident reconstruction specialists, medical practitioners, and trucking industry veterans.
Once we have assembled a rock solid case, our truck accident attorneys will work to negotiate a generous settlement from the at-fault parties and their insurers.  If we do not receive a reasonable offer, we are not afraid to take the matter to trial, unlike far too many of our competitors, who regularly settle for less in the face of the slightest pushback from insurance companies and defense lawyers.  Moreover, as our thousands of satisfied clients over the past four decades can tell you, we will win.
How Long Will A Truck Accident Claim Take?
If you are considering legal action for your injuries, it is only natural to wonder how long it will take to resolve your claim, but the truth is that every truck accident is unique.  It is impossible to know up front how long it will take for your attorney to settle your claim, if at all, or if you will have to file a lawsuit, if that suit will need to go to trial, or what the outcome of that trial would be.
The Statute of Limitations, which is the period of time under the law in which a plaintiff has to file suit, has some bearing on the timeline for a truck accident claim.  The Statute of Limitation in Illinois is usually two years after the date of injury in cases against private defendants, or one year in cases against government entities (with some exceptions).  A lawyer may try to settle a claim before the Statute of Limitations runs, but given the extent of the damages that may be incurred and the complexities that are often involved in truck accidents, a plaintiff's attorneys will frequently need to file suit.  If a truck accident claim is not resolved or a lawsuit is not filed before the Statute of Limitations expires, the victim may be forever barred from financial recovery.
While a lawsuit needs to be filed before the Statute of Limitation runs, it does not mean that a truck accident claim will take that much time.  Some claims may settle before the Statute elapses, while others may be settled or adjudicated many months or years after that deadline (provided that a lawsuit has been filed).  A number of elements may influence the timeline of a case, including legal merit, the available insurance coverage, the total medical bills and other related damages, and the extent and permanency of the plaintiff's injuries.
For this reason, never take what others may tell you about their own claims as the final word on how long your truck accident claim will take because each one is different.  However, while you may not definitively know the duration of your case in advance, you can learn more about what you may expect and how you can increase your chances of success by scheduling a free, no-obligation consultation with GWC's truck accident attorneys.
How Much Will It Cost To Hire A Truck Accident Lawyer?
It will cost you nothing up front to retain GWC as your truck accident lawyers because our firm works on a contingency fee basis.  Only when we successfully resolve your case will we receive any reimbursement for our expenses and payment for our services, usually as a percentage of the final settlement or verdict.
At GWC, we never get paid until you get paid, and the more you get paid, the more we get paid.  This mutually beneficial arrangement incentivizes our attorneys to get you the most compensation possible and takes away any additional worries and costs when you can least afford them so that you can focus on getting better.
GWC Injury Lawyers: YOUR Chicago Truck Accident Lawyers
Many of our clients want to know, who is responsible for the truck accident? Who will pay for my injuries? How will I support my family? The insurance company was nice – should I accept a settlement for the truck accident?
When you need answers to all of your questions and a plan of attack after a truck accident in and around Chicago and throughout Illinois, contact the Chicago truck accident lawyers at GWC. During your free case review, we will determine the best course of action for your truck accident claim.
We have been helping Illinois truck accident victims for over forty years. During that time, we have successfully recovered more than $2 BILLION in compensation for our clients.
With a proven track record of results, we have grown to become one of the leading personal injury law firms in Illinois. GWC's truck accident attorneys have the experience and determination to fully litigate claims for injury victims throughout the state, including in:
Chicago
Burr Ridge
Libertyville
Rockford
Cicero
Forest Park
Lyons
Maywood
Oak Park
Summit
Berwyn
… and all of the neighboring towns and suburbs.
At GWC Injury Lawyers, your first consultation with a truck accident attorney is free. Fill our contact form today.