Rockford Car Accident Lawyers
Rockford is the fifth largest city in Illinois, a vibrant community whose greater metropolitan area is home to nearly 350,000 inhabitants. Centrally located in Northern Illinois, Rockford sees significant highway traffic from other parts of the state, Wisconsin, and Iowa, attracting significant employment and commerce in the logistics and transportation industries.
With so many vehicles regularly traveling in and around the region, serious Rockford car accidents are inevitable. The city saw 4,560 crashes just in 2020, resulting in 17 deaths and countless injuries, the lingering effects of which may haunt some victims to this day. The sad fact is that though a Rockford auto accident can occur in a matter of moments, its impact can last a lifetime.
Fortunately, if you have been wrongfully injured in a Rockford car accident, there is hope. For more than four decades, the Rockford auto accident attorneys at GWC Injury Lawyers have helped thousands of clients obtain the largest compensation possible for crash-related damages. We understand the trauma that Rockford auto accident victims and their loved ones can face because we have witnessed it firsthand so many times. For this reason, our family of auto accident attorneys will work tirelessly to put your life back on track after a Rockford car accident. It is not only our profession but our passion to get you and your family the justice you deserve.
And with more than $2.5 billion recovered in verdicts and settlements, we think our record of success speaks for itself. Many of our satisfied clients agree. In fact, they frequently recommend GWC to their friends and family members because they know how tirelessly our Rockford car accident lawyers worked on their own behalf.
So if you have been injured in a collision in the Rockford area, contact GWC today to schedule a free, no-obligation consultation with a Rockford auto accident lawyer. You may call our office at (312) 999-9999 or click here to chat with a representative at any time.
Common Types of Rockford Car Accidents
GWC has achieved successful outcomes in virtually every type of Rockford car accident, including those involving:  
Speeding
High-speed crashes are some of the most potentially dangerous car accidents.  Speeding is a factor in about one-third of all motor vehicle deaths, with over 13,000 people across the United States dying in collisions involving speeding each year, including victims of Rockford auto accidents.
Even in high-speed car crashes that do not result in death, the risk of catastrophic injury is huge.  Speeding accident victims may suffer from broken bones, scarring, burns, disfigurement, amputated limbs, brain trauma, and paralysis.  These injuries can be economically devastating, resulting in exponential medical bills from months of treatment, often while the victim is physically unable to work.  If you have been in a Rockford car accident with a speeding driver, you need attorneys who will fight to make you financially whole again.  GWC's Rockford auto accident lawyers have extensive knowledge of state and local traffic laws, and they can use that knowledge to help you obtain full and fair compensation for your damages.
Rear-End Collisions
Crashes in which one vehicle strikes the vehicle in front of it are the most common type of traffic accident in the United States.  There are approximately 1.7 million rear-end collisions nationwide each year, resulting in about 500,000 injuries and 1,700 deaths.
Rear-end car accidents are typically caused by following too closely ("tailgating"), failing to pay attention, and moving too rapidly for road conditions.  While the majority of rear-end collisions happen at low speeds, they can also occur at greater velocities, particularly on highways and interstates, such as I-90, I-35, and Route 20, where some of the worst Rockford auto accidents take place.  When they do, the force of the impact can cause a chain reaction involving more than two vehicles that may result in significant injuries, including neck and head trauma, broken bones, and spinal and brain damage, all of which can be financially devastating to victims of Rockford car accidents. 
Head-On Crashes
The combined speeds of two vehicles colliding into each other head on can cause an extraordinarily violent impact.  Statistically, the head-on crash is the most common type of auto accident leading to death.  While only two percent of crashes are head-on collisions, they account for 10.1 percent of all driving fatalities.
Head-on crashes also often result in spinal cord and brain injuries, both of which can negatively impact Rockford car accident victims and their families on a permanent basis.  The costs of treatment and the loss of income may require the assistance of a Rockford auto accident lawyer who can make the responsible parties pay for the damage left in their wake.  At GWC, we will put you and your family's needs above all else and fight to get you the compensation you need to be made whole.
Sideswipe Accidents
These types of collisions occur when two vehicles traveling in the same direction make contact.  While sideswipe auto accidents can be minor, injuries ranging from neck trauma to brain damage can occur, particularly if one of the vehicles tips or rolls over.  
Liability can also be more difficult to establish in sideswipes compared to other Rockford auto accidents, such as rear-end collisions, where the at-fault party is typically more obvious.  Victims may require the assistance of skilled Rockford car accident lawyers if they wish to obtain compensation reflecting the entirety of their losses. 
T-Bone Collisions
T-bone collisions, in which the front of one vehicle strikes the side of another vehicle, are some of the most devastating accidents on the road, especially to the person seated at the point of impact.  With only a slim door and glass to shield a driver or passenger from a speeding automobile, instead of the reinforcement provided by the front or rear of a car or truck, he or she is at great risk of grievous bodily harm.  In fact, T-bone collisions result in 8,500 to 10,000 fatalities annually throughout the United States.
Even non-fatal T-bone accidents can leave victims saddled with mounting medical bills and other expenses, all at a time when they may be unable to work.  Without the assistance of a knowledgeable Rockford car accident attorney, a family may soon find itself on the brink of financial ruin.
Drunk Driving Accidents
Driving drunk is clearly illegal, and the public has long been educated about the dangers of operating a vehicle under the influence.  While it has been steadily declining, drunk driving is still far too common – and dangerous.  There are over one million DUI arrests in America each year, and that number represents only about one percent of all drunk driving incidents, including in the Rockford area.  In 2018 alone, 146 drivers were reportedly under the influence at the time of their Rockford auto accidents.  
Drunk drivers regularly engage in some of the riskiest behaviors on the road, including speeding and improper lane usage, which means that the injuries that may result from drunk driving accidents can be catastrophic.  Approximately 28 people are killed each day in the United States in car accidents involving a drunk driver, which translates to one DUI-related death every 53 minutes, while the number of catastrophic non-fatal injuries is even higher.  
At GWC, our Rockford car accident lawyers have decades of experience fighting on behalf of victims who have been seriously injured or killed by drunk drivers.
Distracted Driving Crashes
One of the leading causes of serious traffic accidents both in Rockford and throughout the United States is distracted driving, with one study finding that distraction was a factor in 52 percent of car accidents.  While distracted driving includes any activity that takes a driver's attention off the road, negligent phone use is especially prominent.  Nearly two-thirds of drivers talk on the phone while driving, almost one-third of them text or email while driving, and about one-fourth of drivers in car accidents admit to using phones within a minute prior to the crash.
A driver who is not paying attention can miss critical objects and events on the road or abandon control of the vehicle, which can potentially result in a serious Rockford car accident.  Distracted drivers put themselves, their passengers, and everyone else around them in jeopardy.  According to the National Highway Transportation Administration, distraction is a factor in roughly ten percent of all fatal motor vehicle crashes and 18 percent of all crashes causing injury.
The Rockford car accident attorneys at GWC can help you build a successful claim if you have been injured by a distracted driver.  For example, they can subpoena cellphone records to prove a defendant's distraction at the time of a collision.  Don't let a distracted driver's insurance company distract you from obtaining full compensation for your Rockford auto accident.
Schedule aFREE
Consultation Today!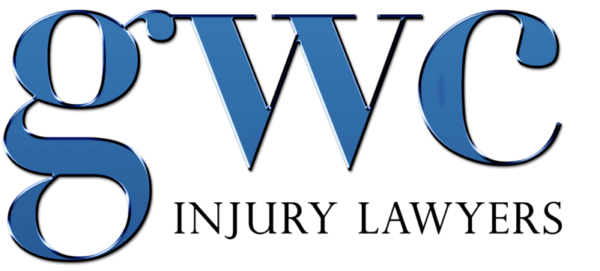 What a Rockford Car Accident Lawyer Can Do for You
If you have been wrongfully injured in a crash in Rockford, consider doing what thousands of satisfied clients have done before you and reach out to the Rockford car accident lawyers at GWC.
Once you have retained our firm, our battle-tested plaintiff attorneys will launch an immediate investigation to identify and pursue everyone who may be at fault for your Rockford auto accident within the time allotted by law, known as the Statute of Limitations.  Failure to file suit or otherwise resolve your claim before the Statute elapses could forever bar you from financial recovery.
After locating all the parties responsible for your injuries, we will work tirelessly to gather the materials needed to assemble the strongest evidence-based case possible for your Rockford car accident.  Depending on the circumstances, this may include:
Police reports

Traffic citations and dispositions

Photos

Witness statements

Traffic light, dashcam, and surveillance footage

Black box data

Cellphone records

Defendant driver history

Accident reconstruction
When all the necessary evidence has been assembled, our tenacious Rockford car accident lawyers will attempt to negotiate a settlement with the liable parties' insurance carriers and defense attorneys, one that reflects the entirety of your damages.  If we do not receive a reasonable settlement offer, we are more than willing to take your case to trial, unlike many other Rockford auto accident firms who rarely, if ever, step inside a courtroom, often leaving money on the table as a result.
Compensation for ALL Your Rockford Auto Accident Losses
GWC will not rest until we get you compensated for ALL the losses you have incurred because of your Rockford car accident, including:
Medical expenses –

You are entitled to reimbursement for related hospitalizations, surgeries, therapy regimens, prescription medications, assistive devices, and past, present, and future treatment.

Wage loss –

You could make a claim for wages lost because your Rockford car accident kept you from working, as well as for any detriment to your long-term earning potential secondary to permanent impairment.

Pain and suffering –

Non-economic damages may also be considered, such as pain and suffering, psychological and emotional trauma, and diminished enjoyment of everyday life.

Loss of consortium –

The spouse of a person injured in a Rockford auto accident may be eligible to make a claim for the deprivation of the benefits of an intimate marital relationship.

Punitive damages –

Illinois courts sometimes impose additional penalties on defendants whose actions are especially reckless in order to discourage similar misconduct from others in the future.
Every case is different, but the Rockford car accident attorneys at GWC will always do everything they can to maximize your verdict or settlement.
What Does It Cost to Hire a Rockford Car Accident Lawyer?
It will cost you nothing up front to hire our firm because our Rockford car accident lawyers work on a contingency fee basis.  Only when we obtain a favorable outcome will we seek reimbursement for our expenses and a fee for our services, typically in the form of a percentage of the compensation received for your Rockford auto accident. 
At GWC, we never get paid until you get paid, and the more you get paid, the more we get paid.  It is a mutually beneficial arrangement that incentivizes us to maximize the value of your Rockford car accident case while saving you additional expenditures at a time when you may least be able to afford them.
Contact Our Rockford Car Accident Attorneys Today
If you or a loved one have been injured in a Rockford auto accident, GWC's Rockford car accident attorneys will fight to get you the best results possible.  To schedule a free, no-obligation consultation with a Rockford car accident lawyer, please call our office at (312) 999-9999 or click here to chat with a representative at any time.