Waukegan Car Accident Lawyers
The most populous city in Lake County, Waukegan sees significant traffic along such roadways as the Amstutz Expressway, Belvidere Road (Route 120), Skokie Highway (Route 41), and Waukegan Road (Route 43).  As a result, Waukegan car accidents are a frequent occurrence, sometimes leading to serious, even fatal injuries, with two people killed in Waukegan auto accidents in 2021 alone.
The survivors of Waukegan car accidents may find themselves requiring extensive medical treatment, the costs of which can be beyond the means of many families.  To make sure that you receive the care you need without stretching your wallet to the breaking point, turn to the Waukegan auto accident attorneys at GWC Injury Lawyers.
GWC has been standing up for the innocent victims of negligence for more than four decades.  We know how devastating a Waukegan car accident can be because we have witnessed the results of so many of them firsthand, which is why our tenacious Waukegan auto accident lawyers will do whatever it takes to get you the compensation you are owed.
With over $2.5 billion recovered in verdicts and settlements, we think our record speaks for itself – and many of our clients agree.  In fact, they often recommend GWC Injury Lawyers to their close friends, family members, and coworkers because they know what our Waukegan car accident attorneys were able to accomplish with their own cases.
Contact GWC today to schedule a free, no-obligation consultation with a skillful Waukegan auto accident lawyer.  You may call our office at (312) 999-9999 or click here to chat with a representative at any time.
Common Types of Waukegan Car Accidents
There are many different types of Waukegan auto accidents, and GWC has successfully represented injured clients involved in nearly every one of them, including incidents involving:
Driving Too Fast
Speeding is one of the main causes of collisions in the United States and a guaranteed way to make a bad Waukegan car accident even worse.   Driving too fast is a factor in over a third of fatalities on the road, taking the lives of more than 13,000 drivers, passengers, and pedestrians across the country on an annual basis. Even the survivors of high-speed Waukegan auto accidents may find themselves trying to manage major injuries, such as broken bones, loss of limbs, permanent scars and burns, brain or spinal damage, paralysis, or prolonged loss of consciousness.  Meeting the costs of lifechanging medical conditions of this nature may require the assistance of a knowledgeable Waukegan car accident attorney.
Distracted Driving
We live in an age of distraction, with so many things drawing our attention away from what is most important – like the safe operation of an automobile.  Drivers who fail to keep their eyes and minds on the road can miss critical obstacles and developments ahead of them or lose control of their vehicles, potentially resulting in a catastrophic Waukegan auto accident.  Distracted driving contributes to approximately 52 percent of all crashes, 18 percent of crashes resulting in injury, and ten percent of crashes resulting in death. 
Vehicular distraction can come in many forms, but the smartphone has become the worst offender.  Two-thirds of American drivers admit to talking on the phone behind the wheel, one-third of them admit to texting or emailing while driving, and nearly one-fourth of drivers involved in traffic accidents admit to having been on their phones less than a minute before a crash.
If you believe that your Waukegan car accident was caused by a distracted driver, our firm will take swift action to secure the evidence needed to support your claim, even subpoenaing cellphone records to confirm illicit use at the time of a collision.  We will never let opposition from insurance companies or defense lawyers distract us from putting together a thorough case for your Waukegan auto accident.
Driving Under the Influence
Intoxicated driving has declined significantly in recent years, thanks to tougher legal penalties and successful public awareness initiatives.  Nevertheless, far too many drivers still get behind the wheel while under the influence of alcohol or drugs.  There are over a million DUI arrests in the United States each year, a number that analysts believe only accounts for approximately one percent of the total annual instances of drunk and high driving across the country.
Drivers who are chemically impaired are far more likely to engage in reckless behavior on the road, such as speeding, swerving between lanes, and heading in the wrong direction, and their reaction times and ability to concentrate are all also heavily diminished, all of which can lead to a cataclysmic accident.  Every day, an average of 28 Americans are killed in alcohol-related crashes, the equivalent of one death every 53 minutes. 
GWC has been dedicated to fighting for families impacted by drunk driving since the firm's founding.  Our Waukegan car accident attorneys will work tirelessly to make sure that everyone at fault is held to account, even filing a dram shop claim against any establishment that overserved an intoxicated driver if the circumstances warrant it.
Sideswipes
A driver who fails to remain in his or her own lane runs the risk of a sideswipe collision with an adjacent car or truck, potentially resulting in extreme damages if one of the vehicles tips or rolls over. It can sometimes be more difficult to assign blame in a sideswipe than in other kinds of Waukegan auto accidents where the liable party is more apparent, such as a rear-end crash. Our Waukegan car accident lawyers are adept at resolving cases in which the other driver disputes liability.
T-Bone Accidents
The individual seated at the point of contact in a T-bone accident has minimal shielding from the colliding vehicle and therefore receives the brunt of the impact. Approximately 8,500 to 10,000 motorists are killed nationwide each year in T-bone collisions, which can also inflict costly injuries for which the assistance of a capable Waukegan auto accident attorney may be required.
Rear-End Crashes
About 40 percent of all traffic accidents involve collisions from the rear, making them the most frequent type of Waukegan car accidents.  But just because rear-end crashes occur so often does not mean they are not dangerous, since approximately 500,000 Americans are injured and 1,700 people are killed each year in accidents of this kind.
Rear-end crashes typically occur because the trailing driver is following the vehicle in front too closely (commonly known as "tailgating") or not paying sufficient attention.  The majority of rear-end collisions take place at low speeds, but they also happen when vehicles are traveling at greater velocities.  The force of a high-speed Waukegan auto accident can sometimes be so significant that it creates a chain reaction collision involving three or more vehicles.  The liability in a situation with that many parties may be too complex for anyone but GWC's proficient Waukegan car accident lawyers to untangle. 
Head-On Collisions
If rear-end crashes are the most common Waukegan auto accidents, head-on collisions are the most likely to result in consequential injuries.  Though crashes of this nature only account for about two percent of all traffic accidents, they cause about 10.1 percent of all traffic deaths. The physical impact created when two vehicles smash directly into each other at high speeds can create a comparable economic impact in the lives of victims and their families.  The Waukegan car accident attorneys at GWC Injury Lawyers are willing to go the distance to get you the compensation necessary to become whole again.
Schedule aFREE
Consultation Today!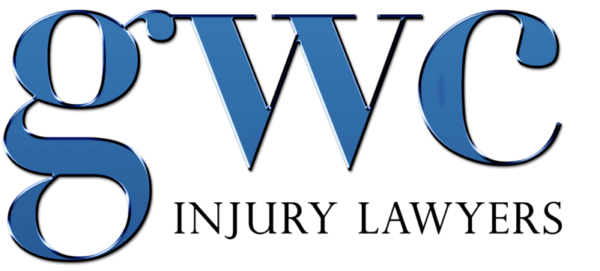 How Our Waukegan Car Accident Attorneys Can Help
A Waukegan auto accident may be over in a flash, but its effects can be felt for months, years, or even decades to come.  Seemingly overnight, you could find yourself facing a tidal wave of medical expenses and out-of-pocket costs, possibly while you have been left physically incapable of returning to work.  Simply paying your bills can be a struggle, much less meeting the newfound demands on your pocketbook that threaten to put your family on the road to ruin.
While this situation can be frightening, hope may be just around the corner, especially if you reach out to the Waukegan car accident attorneys at GWC Injury Lawyers. 
If you choose to retain our firm, our team of trial-tested Waukegan auto accident lawyers will launch a comprehensive investigation to identify and pursue everyone who may bear some responsibility for your injuries within the time permitted by law, known as the Statute of Limitations.  The Statute for a Waukegan car accident is typically two years, with some exceptions, though the window can be far shorter if government vehicles or entities are involved, so acting promptly is of the greatest importance.  If you fail to file suit or otherwise bring your claim to a resolution before the Statute runs, you could be forever barred from obtaining full compensation for your Waukegan auto accident.
Once we have located ever party liable for your collision, we will take the steps necessary to assemble all the materials needed to support a claim of vehicular negligence, including:
Police reports

Citations and dispositions

Eyewitness accounts

Crash scene photos

Traffic, surveillance, and dash cam footage

Black box data

Cellular phone records

Vehicle maintenance logs 

Accident reconstruction and forensic analysis
After building the strongest possible case against all defendants, our Waukegan car accident lawyers will attempt to reach a settlement with their insurance carriers and defense attorneys that reflects the full spectrum of the losses you sustained, including: 
Medical bills –

You could be reimbursed for any hospitalizations, surgeries, procedures, therapy regimens, prescription drugs, assistive devices, and past, present, and future courses of treatment associated with your Waukegan auto accident.

Lost income –

Remuneration may be available for the pay you already lost directly after your Waukegan car accident as well as for the detriment to your long-term earning potential if you suffer from permanent crash-related disability.

Non-monetary damages –

Pain and suffering, emotional and psychological anguish, diminished quality of life, and other non-monetary damages may also be taken into account in your compensation package.

Loss of consortium –

A Waukegan car accident victim's spouse may be eligible to make a claim for the deprivation of the benefits of an intimate marital relationship secondary to crash-related injuries.

Punitive damages –

In order to discourage similar misconduct from others, Illinois courts may impose further financial penalties on defendants whose actions display significant recklessness or moral turpitude.
If we do not receive an offer that is commensurate to the value of your Waukegan auto accident, we are not afraid to take it before a judge or jury to obtain a verdict that is, unlike many of our competitors, who rarely, if ever, step foot inside a courtroom.
Every Waukegan car accident is different, but rest assured that GWC Injury Lawyers will always strive to get you the maximum amount of compensation for yours.
How Much Does It Cost to Hire a Waukegan Car Accident Lawyer?
It will not cost you anything up front to hire us because our firm works on a contingency fee basis.  This means that only when our Waukegan car accident lawyers bring your case to a favorable conclusion will we ask for reimbursement for our expenses and a fee for our services, typically as a percentage of your verdict or settlement.
At GWC, we will never get paid until you get paid, and the more you get paid, the more we get paid.  It is a mutually beneficial arrangement that incentivizes us to obtain top dollar for your Waukegan auto accident while sparing you additional expenditures at a time when you are probably least able to afford them.
Our Waukegan Car Accident Attorneys Are Here for You
If you are still struggling with the injuries you suffered because of someone else's thoughtless actions, our Waukegan car accident attorneys are here for you.  GWC Injury Lawyers has the experience, the determination, the resources, and the reputation necessary to get you and your family the justice you deserve.
Please call our office at (312) 999-9999 or click here to arrange a no-cost, no-obligation case evaluation with one of the formidable Waukegan auto accident lawyers at GWC.