Schedule aFREE
Consultation Today!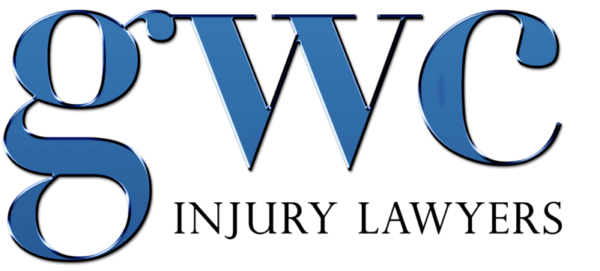 Chicago Car Accident Lawyers
Have You Been Hurt In A Car Accident In Chicago?
Car accidents can be some of the most devastating events imaginable, particularly when you are not the one responsible. In an instant, your whole world can be turned upside down, leaving you with punishing injuries, mounting medical bills, and significant wage loss while placing you and your family on the brink of disaster, all because of somebody else's negligent actions.
At GWC Injury Lawyers, we understand the stress, trauma, and often life-altering implications that car accident victims and their loved ones face because we have seen it up close so many times. For this reason, our team of Chicago car accident lawyers will work quickly to obtain the maximum compensation for your case so that you can start to get back to normal if you are hurt in a car crash.
For more than four decades, GWC Injury Lawyers has been fighting for the rights of injury victims throughout Illinois. We are one of the leading Personal Injury and Workers' Compensation law firms in Chicago. With over $2 billion recovered in verdicts and settlements, GWC's highly motivated car accident attorneys have the proven track record of success necessary to get you and your family the justice you deserve.
Contact us today to schedule a FREE initial consultation with a car accident lawyer to review the merits of your claim. The attorney will guide you through the next steps you will need to take if you wish to pursue a car accident lawsuit for your injuries, and GWC's entire team will be there to support you every step of the way should you retain our services in this trying time.
We Win Cases
$6,117,000
Settlement
Truck Accident
For a driver and passenger who sustained multiple injuries when hit by a semi-truck driver.
For an avid motorcyclist who collided with a sedan making an unexpected left turn at a Winnebago County intersection.
$4,450,000
Settlement
Automobile Accident
An Iraqi war veteran sustained fatal injuries after striking a pothole while riding his motorcycle in the City of Chicago.
$1,900,000
Settlement
Auto Accident
26 year old was killed in a devastating multi-car semi-truck collision.
$1,700,000
Settlement
Auto Accident
A motorcyclist seriously injured his legs when he was struck by an SUV.
$1,250,000
Settlement
Auto Accident
Three brothers were involved in a major car accident resulting in surgery and broken bones.
$800,000
Settlement
Auto Accident
Female passenger sustained a devastating ankle injury when a semi-truck made an improper left turn in front of her vehicle.
$5,800,000
Settlement
Auto Accident
A mother was the sole survivor of van crash succumbed to catastrophic injuries.
$5,500,000
Settlement
Auto Accident
A mother and daughter suffered multiple injuries in an auto accident when another car disobeyed a stop sign.
$4,400,000
Settlement
Auto Accident
A male driver suffered a fatal accident as a result of a semi-truck driver swerving his truck into west bound…
$435,000
Settlement
Auto Accident
An automobile driver sustained aggravation of preexisting degenerative neck condition that necessitated surgery.
$295,000
Settlement
Auto Accident
An elderly woman was knocked down by a cab and sustained a broken leg.
$100,000
Settlement
Auto Accidents
A policy limits settlement on behalf of a pedestrian that was struck by a car while crossing street at night.
$8,000,000
Settlement
Auto Accident
A male driver sustained a traumatic brain injury after a truck from a major trucking company collided with his vehicle.
Startling Statistics About Car Accidents
Car accidents are among the top three causes of unintentional, preventable death in the United States, and these types of senseless tragedies have become much more common in recent years.
The National Highway Traffic Safety Administration (NHTSA) estimates that 42,915 people died in car accidents in 2021 alone.  This total represented an increase of 10.5 percent from the previous year – the highest number of car accident deaths since 2005 and the largest annual percentage jump in the history of the NHTSA's Fatality Analysis Reporting System.
The growth in car accident fatalities has been even worse in Illinois, with a nearly 14 percent increase in traffic deaths from the previous year, far outpacing the 9 percent increase seen in other Midwestern states.  The NHTSA also found that fatal car accidents were up by almost every metric, including:
A 16 percent increase in deaths from multi-vehicle or chain reaction car accidents;
A spike of car accident deaths on urban roads by 16 percent;
A 14 percent rise in deaths among drivers and passengers age 65 and older;
A 13 percent expansion of deadly crashes involving at least one large truck;
An increase in pedestrian deaths by 13 percent;
An 11 percent surge in fatal daytime car accidents:
A 9 percent jump in motorcyclist deaths;
A 5 percent enlargement in the number of bicyclist fatalities;
An increase of 5 percent in police-reported, alcohol-involved deadly crashes; and
A 5 percent growth in fatal speeding-related car accidents.
These statistics were even more alarming given that they followed a record number of deadly car accidents in 2020, despite the significant decrease in the amount of motorists on the road in that period because of pandemic-related closures.   Highway safety experts noted a significant increase in dangerous driving during that time, with some drivers regularly exceeding speeds of 200 miles per hour on highways absent the usual traffic loads of commuters heading to the workplace.  This sharp elevation in speeding was not only limited to highways, as cities also saw a significant spike in drivers exceeding the speed limit.  In April 2020 alone, there was a 14 percent surge in speeding incidents on Chicago streets compared to the same month in 2019.
Unfortunately, the return to normal traffic patterns has not eliminated this epidemic of reckless driving, which has continued to place large numbers of Illinois residents in danger.  Even non-fatal car accidents can lead to devastating injuries and permanent impairment.  Car accident victims may find themselves burdened with a lifetime of medical bills and economic hardships that they may be unable to manage.  The Illinois Department of Transportation (IDOT) reports that the average cost of a crash that prevents a victim from driving, walking, or "normally continuing the activities he/she was capable of performing before the injury occurred" exceeds $72,500.00, while the average cost to a family of a fatal car accident is greater than $1.4 million in total losses.
Fortunately, many injured motorists may be able to obtain compensation from the at-fault parties with the assistance of a trial-tested plaintiff lawyer.  If you have been wrongfully injured in a collision, contact the car accident attorneys at GWC Injury Lawyers to learn what you can do to get the help you need in order to keep yourself and your family from the edge of financial ruin.
What To Do After A Car Accident
Q: Who Is At Fault for My Multi-Vehicle Accident?
A: When a car accident involves more than two vehicles, it can be more difficult for attorneys to determine the party or even parties that are financially responsible for the incident.
Q: Can I Be Compensated for Pain and Suffering in a Car Accident?
A: Under Illinois law, plaintiffs and their lawyers may seek compensation for a number of non-economic damages sustained in a car accident, including pain and suffering.
Q: How Much Is My Car Accident Case Worth?
A: A variety of factors may impact how much your car accident is worth, including legal merit, medical bills, wage loss, permanency of injury, and available coverage.
Q: Can I Claim Wage Loss for a Car Accident?
A: If your injuries prevent you from going to work, insurance adjusters and attorneys may consider your wage loss when calculating the total value of your car accident injury claim.
Q: Do I Have a Car Accident Injury Case Without Medical Treatment?
A: If you do not receive medical treatment within a reasonably short period of time, you will not have sufficient evidence to establish a car accident injury case.
Q: What Do I Do If I Have Been Injured by a Drunk Driver in Illinois?
A: In addition to receiving damages from relevant car insurance policies, you and your lawyer may be able to go after the establishment that overserved the driver with a Dram Shop Claim.
Q: What If I Have Been in an Accident with an Uninsured Driver in Illinois?
A: Your attorney may be able to help you recover financial compensation for injuries sustained in a car accident with an uninsured driver, provided there is uninsured motorist coverage.
Q: Should I File a Police Report for My Illinois Car Accident?
A: Always make sure to file a police report when you are in a car accident in Illinois, especially if you may be thinking about retaining a lawyer to pursue a personal injury claim.
Q: What If I Am Listed as Unit 2 on the Police Report for My Car Accident?
A: If you have been listed as Unit 2, the responding officer has probably determined that you were not at fault for the car accident, which can help your lawyer build your personal injury claim.
Q: I've Been Listed as Unit 1 on the Police Report. Am I at Fault?
A: The driver believed to be at fault for a car accident will typically be listed as Unit 1, which can make your personal injury claim more difficult, though not necessarily impossible with the assistance of a skilled attorney.
Q: Should I Tell My Insurance Company About My Car Accident?
A: If you have your own car insurance policy, which is legally required in Illinois, make sure to tell your insurance company about your car accident as soon as possible.
Q: Does Auto Insurance Cover Medical Expenses?
A: Depending on your policy, your auto insurance may cover your medical expenses for your car accident through what is known as Medical Payments Coverage or "MedPay."
Q: How Do I File a Car Accident Injury Claim?
A: If you get hurt in a car accident because of another driver's negligence, you or your attorney must formally notify the at-fault party's insurance company in order to begin pursuing a claim.
Q: What is a Good Settlement Offer for My Car Accident?
A: The insurance company may take advantage of your relative inexperience by offering to settle your car accident case for far less than it is actually worth.
Q: Should I Give a Recorded Statement to the Insurance Company?
A:Anything you say to an insurance adjuster may be used against you, so it is best not to give a recorded statement before consulting with a car accident lawyer.
What Are The Causes Of Chicago Car Accidents?
It's unfortunate that despite recent advancements in automotive safety devices like automatic braking, lane-changing sensors, and other accident-avoidance technology, human error is still a dominant factor in almost all serious auto accidents.
The car accident attorneys at GWC Injury Lawyers have achieved successful outcomes in virtually every kind of auto accident claim, including those involving the most frequent causes of collisions resulting in driver and passenger injury:
Distracted Driving – A driver who is not paying attention can miss critical objects and events on the road or abandon control of the vehicle, increasing the likelihood of a dangerous car accident.  One study found that distracted driving plays a role in 52 percent of motor vehicle crashes.
Texting While Driving – More than 1.3 million car accidents in the United States each year are related to cellphone use.  The average driver spends 3.17 minutes on the phone per 100 miles, talking, playing music, looking up directions, taking pictures, and, most catastrophically, texting.  Almost one-third of Americans admit to texting while driving, which can be deadly; a driver who spends only five seconds to send a text while going 55 miles per hour on the highway is effectively traveling the length of a football field with closed eyes.
Bad Weather Conditions – Drivers who fail to adjust their behavior to difficult weather conditions can lose control of their vehicles, causing needless car accidents.  The wide variety of weather patterns in Illinois, which can feature heavy rains in the summer and blizzard-like conditions in the winter, may make motorists here more vulnerable to weather-related car accidents than residents of states with more stable climates.  Nevertheless, bad weather is never an excuse for negligent driving, and an injured victim should consider retaining an attorney to help obtain compensation in the event of a car accident in poor weather conditions.
Drunk Driving – Each day in the United States, an average of 28 people are killed in car accidents involving a drunk driver, which translates to one DUI-related death every 53 minutes.  According to IDOT, nearly one-third of the fatal crashes in Illinois involve alcohol use.  Under the state's Dram Shop Act, an attorney for the victim of an Illinois drunk driving car accident may be able to seek financial damages from the commercial establishment or entity who served the driver alcohol, in addition to pursuing that driver directly through his or her own liability insurance coverage.
Drugged Driving – With the legalization of recreational marijuana in Illinois and other states and the opioid epidemic that has seen record rates of addiction nationwide, drugged driving has become a significant factor in domestic car accidents.  Both legal and illegal substances play a role in the rise of drugged driving collisions in the United States.
Driver Fatigue – Missing just two to three hours of sleep can more than quadruple the risk for a crash, which is the equivalent of driving drunk.  In fact, driving after going more than twenty hours without sleep produces the same level of impairment as driving with a blood alcohol concentration of 0.08 percent, the legal standard for intoxication in Illinois.   An estimated 6,400 people in the United States die each year in car accidents involving drowsy driving.  A staggering 4 percent of adult drivers have reported falling asleep behind the wheel, while many more have admitted to driving while they were sleep-deprived.
Speeding – Exceeding the speed limit is a factor in about one-third of all motor vehicle deaths and can result in catastrophic injuries even in non-fatal car accidents.  Speeding is especially dangerous in densely populated urban areas, with the Chicago Department of Transportation citing driving too fast for conditions as the cause of 40 percent of all deadly car accidents in the city.
Following Too Closely – Drivers who follow the vehicles ahead of them too closely, also known as "tailgating," run a significant risk of causing a car accident because they may not have enough time to stop when necessary.  Rear-end collisions are the most common type of car accident, representing approximately 29 percent of all crashes in the United States, and they are the leading cause of soft tissue neck injuries or "whiplash."  Each year, there are more than 80,000 rear-end collisions in Illinois, many of which may result in seriously injured drivers and passengers.
Drag Racing – Illegal street racing has become rampant in large cities like Chicago, encouraging the kind of reckless driving that can seriously endanger the participants, other drivers and passengers, and innocent bystanders on the roads and sidewalks.  Because drag racing is against the law, car accident attorneys may find it difficult to obtain compensation for their clients from the standard sources of financial recovery, such as liability insurance policies.
Mechanical Failure – In addition to driver error, many serious car accidents are the result of a vehicular defect such as a misaligned steering column, inadequate brakes, or stripped tires.  Drivers who do not respond appropriately to unexpected vehicle malfunctions on the road can put themselves and others at serious risk of a car accident.  Sometimes, even defective safety features such as a faulty airbag or seatbelt can make the injuries far worse in the case of a collision.  If mechanical failure proves to be a contributing factor in a car accident, a victim's attorneys could seek damages from the manufacturer, distributor, or installer of the defective equipment, among other negligent parties.
Disregarding Traffic Control Signals – Drivers who do not obey red lights, stop signs, or other traffic control signals may find themselves more susceptible to serious car accidents, particularly at intersections, where approximately 26 percent of Illinois car accidents take place.  An eight-year study by the NHTSA found that there are an average of 1,578 deaths per year from two-vehicle crashes at intersections controlled by traffic signals. Approximately 51 percent of these fatal intersection car accidents are caused by drivers who run red lights.
Failure to Yield the Right of Way – Even in the absence of traffic control signals, failure to yield the right of way to oncoming traffic can be highly dangerous.  The NHTSA reports that an average of 7 percent of all fatal truck and car accidents involve one or more drivers failing to yield the right-of-way.
Improper Lane Usage – Attempting to pass another vehicle in a hasty fashion or drifting across the center line may subject drivers and others on the road to devastating head-on collisions or sideswipe car accidents.
Reckless Motorcycling – Motorcyclists are among the key offenders when it comes to improper lane usage.  Riders often take advantage of the smaller size of motorcycles to move between the designated traffic lanes and overtake larger vehicles.  This type of behavior is very shortsighted, however, because motorcyclists are far more vulnerable to the effects of crashes than travelers in cars and trucks, both from the direct impact of a colliding vehicle and from the force of the roadway and other obstacles if a rider gets thrown. Motorcycles also have a much shorter stopping time, so riders are at heightened risk of a rear-end accident.
Construction Zone Errors – Ignoring construction zone markings and devices can place drivers, passengers, and workers in great danger.  Similarly, a government agency or the contractors in its employ could misplace road markers or equipment in such a way as to cause a car accident.  If this happens, the victims and their attorneys might be able to go after the parties responsible for any damages.
Negligent Truck and Semi-trailer Drivers – Because they can be forty or more times heavier than the standard vehicle on the road, large trucks and semi-trailers can inflict devastating injuries even when traveling at low speeds.  Frequently, these trucks are also involved in the transport of commercial goods, so there may be multiple parties that bear responsibility in the case of a serious traffic accident caused by a negligent truck driver.  In addition to the truck's driver, the liable parties may include the owner of the vehicle, the owner of the transportation company (if different), and the organization whose goods the truck was shipping at the time of the collision, among other entities.  It can be necessary to retain the services of a seasoned attorney if a victim hopes to identify and pursue everyone who may be at fault for his or her truck accident injuries.
Careless Interstate Driving – The Chicago area has seven major interstate highways, along with many other smaller roads and interstates.  Far too often, the lack of the traffic signals and regular stops that characterize local roads can have a negative impact on the ability of interstate motorists to pay attention to their surroundings or drive cautiously. The car accidents that may result from careless interstate driving could be especially devastating, given that the collisions may occur at speeds of fifty-five miles per hour or greater.
Unskilled Rideshare Drivers – The rapid rise in Uber, Lyft, and other rideshare services has led to a notable jump in the number of relatively inexperienced drivers on the road.  Rideshare drivers have to go through much less training than traditional taxi and limousine drivers who have qualified for livery licenses.  As a result, relatively unskilled motorists are taking on a greater share of the responsibility for transporting American passengers, raising the likelihood of dangerous, sometimes even deadly car accidents.  Because rideshare companies classify their drivers as independent contractors rather than employees, the ambiguous nature of financial responsibility in Uber and Lyft car accidents can prove especially challenging for attorneys seeking to obtain compensation for their injured clients.
Inexperienced Young Drivers – In light of their inexperience compared to other motorists and their greater tendency to engage in risky behaviors such as texting, speeding, taking selfies, and drag racing, teenage drivers are responsible for a disproportionate number of car accidents.  One study from the AAA Foundation for Traffic Safety found that distraction played a role in 58 percent of collisions involving teen drivers, higher than the distracted driving rate of older motorists.
Have you been involved in a car accident in Chicago and need effective advice from an experienced lawyer?
GWC Injury Lawyers is one of Chicago's premier personal injury law firms. Our Chicago car accident attorneys have the resources and the tenacity to see your case through from beginning to end.
Common Auto Accident Injuries – Are You A Victim?
Car accidents are the leading cause of accidental injury in the United States.  Crash victims can suffer a wide range of injuries that may vary significantly in severity.  While certain collision injuries can be mild, other car accidents can produce the most consequential injuries imaginable, changing a person's life and long-term prospects almost overnight, often at debilitating personal, emotional, and financial expense to the victims and their loved ones.  Some of the injuries that may result from a serious car accident include:
Traumatic brain injuries
Spinal cord damage
Concussions
Lacerations
Dental injuries
Amputations
Paralysis
Neck injuries and whiplash
Back injuries
Pelvic and abdominal damage
Shoulder, arm, and hand trauma
Knee, leg, foot, and hip injuries
Burns
Road rash
Abrasions
Contusions
Disfigurement
Scars
Psychological trauma
Emotional anguish
Loss of consortium
In addition to the immediate physical toll they can take, car accident injuries of this magnitude can be long-lasting and financially ruinous.  For this reason, whenever practical, our car accident attorneys try to include provisions in our damages lawsuits to cover future medical expenses, lost wages, pain and suffering, diminished capacity to enjoy everyday life, emotional and psychological trauma, loss of consortium, outpatient treatment costs, medication costs, and any other expense that may be associated with your recovery.  GWC also works to help clients recover any additional out-of-pocket costs associated with a car accident, including childcare bills and transportation expenses.
When the conduct of the at-fault party is considered especially egregious, including such criminal actions as fleeing from police or driving under the influence, a plaintiff might also be eligible to receive punitive damages.  Illinois courts sometimes permit attorneys to go after this type of compensation in extreme cases in the hope that additional punishment of highly negligent behavior may discourage similar deeds from other drivers in the future.  The amount of punitive damages awarded can depend upon the severity of the defendant's actions and his or her financial status, with wealthy defendants potentially facing greater penalties than ones with minimal assets.  If a liable driver has behaved in an appalling manner, a good car accident lawyer will work to fully convey that fact to a judge or jury in order to increase the likelihood of punitive damages.
When a victim tragically dies as a result of a car accident, that person's surviving loved ones could pursue a wrongful death claim against the parties responsible to compensate them for the incomparable personal and economic loss they have suffered.
To learn more about what types of financial compensation may be available to you if you find yourself the innocent victim of a car accident, contact GWC Injury Lawyers today to schedule a free case evaluation with one of our attorneys.
How Can Car Accident Injuries Be Avoided?
While a skilled lawyer can help a victim maximize the amount of compensation recovered for any injuries sustained in a car accident, it is generally better not to suffer car accident injuries in the first place.  You may not always be able to prevent an accident from happening, but there are a number of ways you can avoid collisions and protect yourself from greater harm when they occur.
First, you should always be sure to maintain a safe speed while driving.  This does not only mean observing the posted speed limit, which is required by law.  You should also reduce your speed under road conditions that impact traction and visibility, such as snow, rain, sleet, ice, and fog.   Driving too fast is a key contributing factor in approximately one-third of all car accident deaths across the United States, as well as the cause of 40 percent of all fatal crashes in Chicago.
You should obviously avoid being impaired by alcohol, recreational drugs, or prescription medications while driving, which is both highly illegal and tremendously hazardous.  Moreover, you should also not drive when you are tired, since extreme fatigue can sometimes be as dangerous as intoxication when someone is behind the wheel.   One study found that a person driving after having gone more than twenty hours without sleep may suffer from the same degree of impairment as a driver who has passed the minimum blood alcohol concentration for legal drunkenness.
Additionally, drivers should always avoid unnecessary distraction, which is an element in more than half of all car accidents.  Distraction involves anything that takes one's eyes off the road, with cellphone use being the most dangerous drain on a driver's attention.  One study found that a person who uses a cellphone while driving is three times more likely to suffer a car accident.
Finally, if you do happen to get into an accident, one of the most effective protective measures you can take is remembering to wear a seatbelt.  According to the Centers for Disease Control and Prevention, seatbelts can reduce the likelihood of serious injury or death in a collision by as much as 50 percent.
Who Is Liable For A Car Accident In Illinois?
Unfortunately, no precautions are perfect, and thousands of people will still get injured in car accidents every day.  When this happens, and a victim wants to obtain financial compensation in a claim or lawsuit, his or her attorneys must demonstrate that the party or parties they are pursuing are "liable" for the collision and therefore have a financial responsibility for any injuries sustained.
In all personal injury actions in Illinois, a defendant's liability is determined by negligence.  Negligence is based on the principle that individuals have a duty to exercise reasonable care by acting in a way that takes into account the potential harm that they may foreseeably cause to other people or property.  If a defendant "breaches" that duty in a way that causes harm, it may be possible for the plaintiff to establish the defendant's negligence.
In the case of a car accident in which negligence is alleged, a victim's lawyer will argue that the defendant breached a duty to the victim to exercise reasonable care and that this breach resulted in the accident causing damages.  Typically, a successful claim of negligence in a car accident must demonstrate four elements:
The defendant owed a duty to the victim to observe traffic laws and uphold reasonably safe driving standards;
The defendant breached that duty by failing to meet the demands required of that duty;
The defendant's breach of that duty caused the car accident in question; and
The victim sustained injuries or other damages in the car accident for which compensation may be ordered.
If a plaintiff's lawyer can demonstrate to an insurance company, a jury, or a judge that the defendant was at fault for the car accident, that defendant and his or her insurance company may be financially liable for the plaintiff's injuries, economic losses, or other damages.  If a plaintiff cannot demonstrate liability on the part of the defendant, compensation may not be available.
In most car accidents, the liable party is the driver and/or owner of the vehicle that is primarily responsible.   If the accident only involves the victim and the driver of the other vehicle, the victim's attorney will typically attempt to hold that driver entirely liable.  If the owner of the vehicle is different from the driver, the injured party may also pursue the owner for financial damages.
In some car accidents, however, even more parties may prove to be liable.  If there are more than two vehicles involved in a collision, the victim must establish which vehicle was primarily responsible and pursue the driver and/or owner of that vehicle accordingly.  If a second vehicle also bore some responsibility for the car accident, the second driver and/or owner may also be pursued for compensation in proportion to the relative degree of liability.  The same may also hold true if still more vehicles are determined to be at fault.
If the at-fault vehicle was being used for commercial purposes at the time of a car accident, as is often the case with a large truck or semi-trailer, additional parties may bear responsibility.  These potentially liable entities may include the driver, the owner of the vehicle, the owner of the shipping company (if different), and the company whose goods the vehicle may have been transporting, among others.
In car accidents in which the at-fault driver was legally intoxicated, outside parties who served that person alcohol prior to the collision might also be responsible for damages under the Illinois Dram Shop Act.  A number of legal and financial limitations may apply in these cases, so it may be advisable to consult an attorney for further information.
If equipment failure may have played a role in causing a car accident, the plaintiff could potentially seek damages from the manufacturer, distributor, installer, or servicer of the equipment, depending upon the case.
Similarly, if defective road conditions or dangerous road construction is determined to be at fault for a car accident, a victim's attorneys may seek compensation from the municipality or outside contractors who may have been responsible for the defect.  However, certain immunities and caps may apply in cases against government entities.  For example, the maximum amount of compensation available for claims against the State of Illinois is limited to $2 million.  Plaintiffs also have a much shorter window of time in which to file suit against a government entity than they would in actions against private parties.  Anyone contemplating an action against a state or local government might want to consult a professional to learn the legal requirements involved.
As you can see, many possible defendants could be held liable for a single car accident.  For this reason, an injured person should consider seeking out veteran car accident attorneys who know how to properly identify all of the at-fault parties promptly and accurately.  Failure to do so within the time allotted by law could forever bar plaintiffs from obtaining full and fair compensation for their car accident injuries.
What If The Victim Is Partially Liable For The Car Accident?
In some instances, a car accident victim who is seeking damages may be partially liable for the incident. How much that person is found to be responsible can significantly impact the viability of a claim.
While certain states prohibit injured plaintiffs from receiving compensation at all if they contributed to a car accident in any way, the State of Illinois operates under a modified comparative negligence system that may permit some financial recovery.
Modified comparative negligence is a theory of comparative fault that holds that an injured party can obtain damages from a defendant IF the plaintiff's degree of fault is not greater than 50 percent. If a judge or jury determines that a plaintiff is more than 50 percent at fault for the car accident, then the injured plaintiff would not be able to obtain any compensation from the defendant.
Even if a plaintiff meets the threshold needed to be eligible for financial compensation, Illinois' modified comparative negligence system may reduce the amount of that compensation in proportion to that plaintiff's degree of fault for the collision.
For example, if a plaintiff incurs $100,000.00 in damages as a result of a car accident, and a judge determines that the defendant was 50 percent responsible for the incident, that means the plaintiff was also 50 percent responsible. The modified comparative negligence rule holds that the defendant would still be liable, but the plaintiff's damages would be reduced by the 50 percent for which the plaintiff was at fault. As a result, the most the plaintiff would be able to recover for car accident damages in that case would be $50,000.00.
If, however, the judge determines that the plaintiff was more than 50 percent responsible for the car accident, the plaintiff would not be eligible to receive any compensation at all because he or she will have exceeded the state's modified comparative negligence limit of not more than 50 percent liability.
If you are found to be partially at fault for a car accident, it is important to prove that another party was more than 50 percent responsible for the incident. Failure to meet the state's modified comparative negligence threshold would block you from recovering financial compensation for your losses.
With this in mind, it may be advisable to retain the services of a car accident attorney who has had success representing injured plaintiffs in situations with heavily contested liability. Building as strong a case as possible in these types of matters can mean the difference between receiving at least some compensation for your car accident claim and walking away with nothing at all for your injuries.
What Happens If The Other Driver Does Not Have Insurance?
Illinois is an "at-fault" car insurance state, meaning that the insurance company of the driver responsible for the car accident should cover the costs of the damages and the injuries up to the limits of the policy.
Unfortunately, despite the fact that Illinois requires all vehicles in the state to have liability insurance, an estimated 12.6 percent of drivers across the country are uninsured. However, even if you are injured in a car accident by a vehicle without insurance, you and your attorney may still be able to obtain financial compensation for your injuries through uninsured motorist (UM) coverage.
UM coverage typically adheres to the insurance policy for the vehicle in which you were traveling at the time of a car accident, whether it was your own vehicle or if you were only a passenger. UM coverage could even apply if you were injured as a pedestrian, provided that you owned a vehicle with UM coverage or resided with a close family member who did.
At GWC Injury Lawyers, our car accident attorneys have decades of experience identifying all available avenues of recovery in order to make sure that our clients receive the most compensation possible, even in car accidents with the uninsured.
Do I Need A Car Accident Lawyer?
While you could try to negotiate with the negligent driver's insurance company on your own after a car accident, you will likely be at a natural disadvantage. This may be your first car accident injury claim, but it is certainly not the insurance company's. The average adjuster or attorney at an insurance company has likely negotiated hundreds of car accident claims or more, many that are very much like yours. The adjuster can take advantage of your relative inexperience to make a settlement offer that is pennies on the dollar compared to what your car accident claim is worth, or simply deny liability entirely, preying upon your relative ignorance of the law in the hopes that you just give up on the claim.
This is where GWC's knowledgeable car accident lawyers bring value. Like these adjusters, we have also negotiated hundreds of car accident claims or more, many that are probably similar to yours.  Our attorneys can help construct a case that fully conveys the extent of your damages from the car accident and the degree of culpability of the at-fault party.
In all of the Chicago car accident cases that we handle at GWC Injury Lawyers, our objective is to put our clients in the best situation possible. By performing a comprehensive review of the incident, which may include calling upon the services of industry professionals to help reconstruct the accident scene or using evidence that has been gathered from the crash site, our highly capable attorneys aim to build a robust argument for your car accident injury claim.  We will also work to gather additional materials that may be useful in assigning liability and bolstering the value of a case, including medical records, employment ledgers, police reports, traffic camera footage, dash cam and private surveillance videos, witness testimony, information from a vehicle's event data recorder (EDR) or "black box," the defendant's driving record, and the disposition of the citations issued, including any verdicts or admissions of guilt.
Fighting a multibillion-dollar insurance company after a serious car accident is a David vs. Goliath proposition. Let GWC Injury Lawyers be your slingshot.
How Long Will A Car Accident Case Take?
A car accident victim considering legal action for their injuries will naturally wonder how long it will take to bring the case to a resolution. The reality is that every car accident case is different. It can be impossible to know at the outset when an attorney will settle a case, or if the case will be settled at all, whether the victim will need to file a lawsuit, whether that suit will go to trial, or what the outcome of the trial will be.
To some extent, the Statute of Limitations plays a significant role in setting the timetable for resolving a car accident case. The Statute of Limitations is the period of time in which a plaintiff has to file a lawsuit before the potential claim elapses. It is typically two years after the date of injury in most cases in Illinois, or one year in cases brought against a government body (with some exceptions). Most car accident lawyers will try to settle a case before the Statute of Limitations runs, but if they cannot do so, they will need to file suit. If the Statute of Limitations elapses before a lawsuit is filed, the victim may be prohibited from ever obtaining compensation.
Nevertheless, though a lawsuit needs to be filed in court before the Statute of Limitations passes, it does not mean that it will take that much time to resolve a car accident case. Some attorneys may settle a case well before the Statute of Limitations expires, while others cases may be settled or adjudicated long after the Statute of Limitations has passed (assuming that a lawsuit has been filed). Many factors will influence the length of a car accident case, such as legal merit, the type of insurance coverage available, the amount of the medical bills and other expenses incurred, and the extent and permanency of the injuries sustained.
For this reason, injured people should not take what other people may have told them about their own cases as the final word on how long a car accident case will take. All cases are unique, and their details vary greatly. To learn more about what you may expect, schedule a free consultation with the car accident attorneys at GWC Injury Lawyers.
How Much Does Hiring A Lawyer Cost?
Hiring GWC's Chicago car accident injury lawyers costs you NOTHING upfront because our firm works on a "contingency fee" basis. Only when our attorneys successfully resolve your case will we take any payment in the form of a percentage of the final settlement, along with any case-related expenses. If you don't get paid, we don't get paid, and the more you get paid, the more we get paid. It is a mutually beneficial arrangement that removes the initial worries and stress for the injured client.
GWC Injury Lawyers: Experienced Chicago Car Accident Lawyers
When you have been injured by a negligent driver in Chicago, it is important to contact a reputable car accident attorney that has an established history of helping victims obtain the MAXIMUM amount for their claims.
At GWC, we work tirelessly to preserve all of our clients' rights and hold the people who have hurt them in car accidents accountable.
Our highly trained Chicago auto accident lawyers have EXTENSIVE knowledge of Illinois' traffic and insurance laws and will use that knowledge to fight for the justice that you and your loved ones deserve. We proudly offer free consultations and provide legal counsel to car accident injury victims in Illinois, including in:
Chicago
Burr Ridge
Libertyville
Rockford
Cicero
Berwyn
Forest Park
Lyons
River Forest
Summit
Evergreen
Burbank
… and all of the areas throughout the state.
Protect your interests. Call our auto accident lawyers today at 1-312-626-9708 so we can discuss the merits of your claim. We can also be reached online by filling out our "Free Case Evaluation" form. One of our car accident attorneys will contact you shortly after we receive your inquiry.
Ten-Point Car Accident Checklist
GWC Injury Lawyers wants to make sure that you are prepared should an unfortunate car accident occur. For your safety, we have created a car accident checklist to help make the experience at the scene of a collision smoother so that you can build a more powerful case. New and experienced drivers can benefit from printing this page and keeping it in the glove box.  Please BE AWARE, or the consequences of your car accident may affect you down the road.
1. Stop
Stop your vehicle and, if possible, move to the side of the road and turn off the ignition.
2. Stay Calm
Remaining calm after a car accident is essential in order to accurately assess and handle the realities of the situation.
3. Do Not Take Responsibility
This might be the MOST important thing to remember if you are in a car accident. NEVER admit to fault, accept responsibility, or agree to pay any damages. Do not sign any papers or in any way insinuate that you are at fault. Assigning fault is your insurance company's job.
4. Call 911
Call the police. They are responsible for handling the interaction between you and any other drivers or passengers involved in the car accident. The police officer will take down witness statements and file an accident report. You will need to obtain a copy of your accident report for your insurance claim.
5. Check for Injuries and Intoxication
Once the police have been called to the scene of the accident, check yourself for injuries, and, depending on the severity of the situation, check others involved if you are able. Be aware and affirm whether you suspect the possibility of intoxication or the influence of any illegal drugs or medications.
6. Take Pictures
Take as many pictures as possible at the site of the car accident. You should take pictures of your own vehicle, other vehicles involved, and any injuries sustained. Video footage may also be very useful in documenting the scene immediately following the car accident, as well as in recording the impressions and statements of the participants, witnesses, and bystanders who may have been present at the time of the collision.
7. Exchange Information
After a car accident, you should exchange the following information with the other parties involved:
• Name
• Address
• Phone number
• E-mail address
• Insurance company and policy number
• Driver's license number
• License plate number
8. Call an Experienced Attorney
You should contact an experienced Chicago car accident lawyer as soon as possible following your accident. An attorney will guide you and help you think of a wide range of circumstances that otherwise would be overlooked, possibly costing you a substantial amount of money and negatively impacting your car accident claim.
9. Know What Your Insurance Covers
Be aware of what your insurance policy covers in the event of a car accident. Specifically, you will want to know if your insurance covers the cost of towing and rental cars.
10. Be Ready to Fight for Your Rights
Sadly, car accidents are a fact of life that nearly all of us will face at one time or another. Knowing what steps to take, and what your rights are, will make a consequential difference in the outcome of this unfortunate situation. Dedicated and experienced Chicago personal injury attorneys such as the ones at GWC Injury Lawyers can help you navigate through the trying times following an accident and work to get you what you are owed.
If you or your loved one is a victim of a car accident injury, call 1-312-626-9708. You can also fill out the free case evaluation form at the bottom of the page and let our hard-working car accident attorneys get started today!
Further Information
At GWC, our knowledgeable car accident attorneys have handled a wide variety of vehicular injury claims, and we are committed to sharing the fruits of our experience with our clients and the general public. The following are some links to informational pages on a variety of topics: