Schedule aFREE
Consultation Today!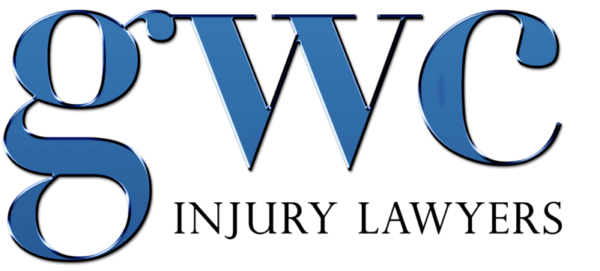 Chicago Dram Shop Attorneys
Injury As The Result Of An Intoxicated Person's Harmful Acts?
Bars, restaurants, and clubs can be excellent places for people to gather together, have a good time, and enjoy alcoholic beverages responsibly. Unfortunately, there are some who do not know when to say when, and they drink to excess. With their judgment impaired by alcohol, these intoxicated individuals may get behind the wheel of a car and seriously injure or even kill others on the road. Or they may lash out in violence against those around them and inflict grievous bodily harm.
If you have been hurt by the actions of an intoxicated person, you may be able to obtain financial compensation for your injuries from those who directly contributed to that person's intoxication by pursuing a Dram Shop Case.
Bartenders and waitstaff are expected to watch out for signs of intoxication in their patrons and "cut them off" accordingly, but far too many of them do not, sometimes with serious and even deadly consequences. To address this problem, and to discourage these businesses from acting irresponsibly, the State of Illinois passed Section 6-21 of the Liquor Control Act of 1934, more commonly known as the "Dram Shop Act."
Under the Illinois Dram Shop Act, someone who has been injured by a drunk person can hold the bar, club, restaurant, or commercial vendor that supplied him or her with the alcohol liable and financially responsible for any damages, provided that the following conditions are met:
The commercial vendor sold alcohol to the person who caused injury;
The alcohol that the vendor sold to the intoxicated person either caused or materially contributed to his or her intoxication; and
The intoxication that resulted from the vendor selling that person alcohol was the "proximate cause" of the victim's injuries.
The Dram Shop Act is typically applied to drunk driving accidents. However, it can also be invoked in cases in which somebody has been physically attacked in a commercial establishment by an overserved patron.
So if you have been injured by a drunk driver or assaulted by someone who became intoxicated in a bar, restaurant, or club, you may be able to pursue a viable Dram Shop case against that establishment, provided that it served the beverages that intoxicated the person who injured you.
Building a Successful Dram Shop Case
Achieving a successful outcome in a Dram Shop case is no easy task.  Like any personal injury claim, a Dram Shop case requires the careful collection of evidence and the proper identification of all parties responsible for both the incident and your injuries, all within the time allotted by law – known as the Statute of Limitations. In Illinois, the Statute of Limitations for a Dram Shop case is one year.  Failure to bring suit or resolve a Dram Shop case within that timeframe will likely result in an injured party being forever barred from doing so.
With that in mind, here are some of the key steps that you need to take in order to build a successful Dram Shop case:
Identify the Defendant – You absolutely must obtain the name and contact information of the drunk person who injured you, ideally from a police report if one has been made.  Without this information, you may not be able to prove that your attacker was even at the establishment in question, much less that he or she became drunk there before the auto accident or the assault.
Collect Witness Information and Statements – Given that your Dram Shop case rests both upon the fact that you were injured by a drunk individual AND that the drunk individual became intoxicated at the establishment in question, witnesses can be the best friends that you have.  Witnesses may be able to place the Defendant at the establishment and confirm that he or she was served alcoholic beverages.  In the case of physical assault, witnesses can help you identify your attacker and confirm how, when, and why he or she attacked you.  Please collect contact information for and statements from any witnesses as soon as possible.
Obtain Video Security Footage – Video security footage from the establishment in question may have captured the actions leading up to the Defendant's intoxication and/or the attack, if applicable.  Obtain this footage as quickly as you can.  You should also seek out any security footage from businesses that are next to or near the establishment, as such footage may show the Defendant entering or leaving the scene.  Your attorney may be able to obtain this security footage at a later date with a subpoena, but footage can be erased all too easily, so the sooner you get your hands on it, the better.
Seek Medical Treatment Immediately – It is impossible to pursue any type of personal injury claim without evidence of personal injury.  So if you are injured in a drunk driving accident or attacked in a bar, restaurant, or other establishment by an intoxicated patron, seek medical treatment immediately, ideally right after the incident.  Remember, you need to be able to prove that the injuries you suffered in the auto accident or the attack were the direct result of that incident.  The longer you wait to receive treatment, the more likely it is that an experienced defense attorney can cast doubt on the fact that your injuries were even related.
Take Photos of Your Injuries and Bruises – It may seem like a cliché, but a picture really is worth a thousand words, especially to an insurance company, a judge, or a jury in a personal injury case.  Take pictures of any injuries and bruises you sustained in the auto accident or the attack as soon as possible, before they begin to heal.
Chicago Dram Shop Attorneys
Achieving a successful outcome in a Dram Shop Case requires knowledge of the applicable law, hard work, dedication, familiarity with the arguments and trapdoors laid out by insurance companies and seasoned defense attorneys, and the knowhow to overcome them.
Faced with such daunting obstacles, you may find that you could benefit from the guidance of the experienced and knowledgeable Chicago dram shop attorneys at GWC Injury Lawyers.
With offices throughout the state and over $2 billion recovered for our clients, GWC is one of Illinois' premier Personal Injury and Workers' Compensation law firms.  To schedule a zero-cost, zero-obligation consultation with one of our attorneys, please call our office today at (312) 273-6745 or click here to chat with a representative.