Live chat available 24 hours a day, 7 days a week
6820 Mill Road
Rockford, IL 61108
Schedule aFREE
Consultation Today!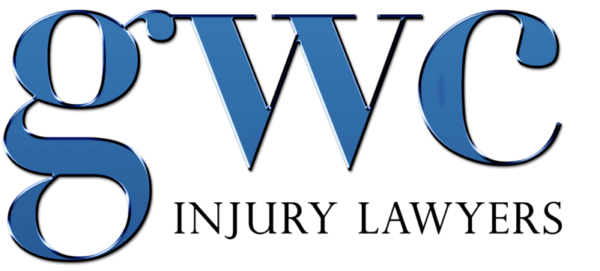 At GWC Injury Lawyers, we are proud of our success in helping personal injury victims in the Rockford area and throughout Illinois. Our Illinois personal injury attorneys have obtained over $2 billion in verdicts and settlements for people who have been hurt because of somebody else's negligence, and we did so after the insurance companies refused to offer them fair compensation – or sometimes any compensation at all.
If you have been wrongfully injured in a car or truck accident, if you have been hurt on a construction site, or if you have slipped and fallen on a poorly maintained property in the Rockford area, contact a personal injury lawyer at GWC today.  We will fiercely advocate on your behalf and will not hesitate to go to trial when it is in the best interest of your case.
To schedule a no-cost, no-obligation consultation with a Rockford personal injury attorney, call our office at (312) 419-4791 or click here to chat with a representative.
Our injury attorneys have achieved positive outcomes with nearly every type of personal injury case, including:
Car Accidents
At GWC, our Rockford car accident lawyers are dedicated to helping those who have been seriously injured in a traffic accident, whether they were involved in a rear-end or a head-on collision or if they were struck by a drunk driver or somebody texting at the wheel. Whatever the circumstances, car crashes can cause life-changing injuries, and victims should consider a law firm like GWC that has extensive experience with car accident injury claims.
If you or a loved one has been injured in an auto accident, schedule a free consultation with a Rockford car accident attorney at GWC Injury Lawyers, where we are committed to providing our clients with the first-rate legal representation they deserve.
Truck Accidents
At GWC, our Rockford truck accident attorneys have helped thousands of innocent truck accident victims, many of whom have suffered serious brain or spinal cord injuries.  Our goal has always been to make sure that they receive the best medical care possible, all at the expense of those who are responsible for their injuries.  If this has happened to you,  contact GWC for a free case evaluation with a knowledgeable injury lawyer before you speak with ANY insurance company.
Truck accidents may come in many forms, though some of the most common causes include the following:
Turning Widely – Trucks often use more than one lane of traffic when completing a turn, frequently with devastating results for other vehicles.
Fatigue – Truck drivers spend some of the longest stretches at the wheel of any motorist, and if they fall asleep, catastrophic injuries can occur.
Extended Stopping Time – Because of their immense size, trucks generally require more time to stop, and any miscalculation on a truck driver's part can lead to a deadly rear-end collision.
Jackknifing – Semi-trailers' loads sometimes shift when they come to a sudden stop, endangering other vehicles who are nearby.
If you or someone you love has suffered a serious injury in a truck accident, contact our Rockford truck accident lawyers immediately to make sure that your rights are protected.
Construction Accidents
Ask around and you will find that there is no other construction accident law firm that is better respected – or feared – by its adversaries than GWC Injury Lawyers. In fact, GWC is often called the construction injury law firm, with building trades unions and organizations frequently turning to the Rockford construction accident attorneys at GWC when a member is injured on a job site.
Our clients reach out to GWC because construction accident cases are legally and factually complex.  They demand comprehensive knowledge not only of the applicable law but also of the construction industry and its operations. So if you or a loved one suffer serious injuries on a construction site, contact the Rockford construction accident lawyers at GWC as soon as possible.  Our well-earned reputation of success with construction accident litigation can help you maximize the compensation you receive.
Slip-and-Fall Accidents
Have you been injured while on another person's property?  Property owners in Rockford have a legal responsibility to maintain their land or buildings so that approved visitors will not be harmed.
If you have slipped and fallen because a landowner failed to uphold his or her obligation under the law, the Rockford slip-and-fall accident lawyers at GWC can help you.  Our personal injury attorneys have successfully represented hundreds of clients who have been injured because of the negligence of Rockford landowners. For a free case evaluation with a slip-and-fall accident attorney, contact GWC today.
Let a Rockford Injury Attorney Help You
We at GWC look forward to helping you and your family at a time when you need it most. To schedule a no-cost, no-obligation consultation with a Rockford personal injury lawyer, call our office at (312) 419-4791 or click here to chat with a representative at any time.
You Won't Pay Anything Unless We Make Them Pay You!
Free Case Evaluation
24/7 Availability – Call or Chat With Us ANYTIME
Speak to One of Our 22 Attorneys
At GWC Injury Lawyers, We Are Dedicated to the Pursuit of Justice
GWC's Rockford, IL personal injury attorneys have decades of experience in all aspects of injury-related law, including the following practice areas: