Schedule aFREE
Consultation Today!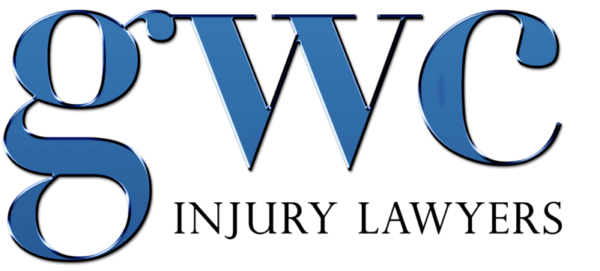 ATV Accident Attorneys in Chicago, Illinois
Illinois ATV Accident LawyerAll-terrain vehicles (ATVs), jet skis, and snowmobiles are great sources of fun and outdoor recreation. The Chicago area, with its many woods and lakes, offers numerous opportunities to enjoy these and other small recreational vehicles.
Of course, accidents can occur, and these can result in serious injury or death for riders and bystanders. One way an accident can happen is if the vehicle is used or operated improperly. Even under proper use, an accident may occur as a result of a design or manufacturing defect in the vehicle.
So what do you do if you are injured in a recreational vehicle accident? You need an experienced and dedicated attorney to fight for you, such as the recreational vehicle accident attorneys at GWC Injury Lawyers, who have decades of experience and success in obtaining justice for their clients in these types of cases.
We Win Cases
$6,117,000
Settlement
Truck Accident
For a driver and passenger who sustained multiple injuries when hit by a semi-truck driver.
For an avid motorcyclist who collided with a sedan making an unexpected left turn at a Winnebago County intersection.
$4,450,000
Settlement
Automobile Accident
An Iraqi war veteran sustained fatal injuries after striking a pothole while riding his motorcycle in the City of Chicago.
$1,900,000
Settlement
Auto Accident
26 year old was killed in a devastating multi-car semi-truck collision.
$1,700,000
Settlement
Auto Accident
A motorcyclist seriously injured his legs when he was struck by an SUV.
$1,250,000
Settlement
Auto Accident
Three brothers were involved in a major car accident resulting in surgery and broken bones.
$800,000
Settlement
Auto Accident
Female passenger sustained a devastating ankle injury when a semi-truck made an improper left turn in front of her vehicle.
$5,800,000
Settlement
Auto Accident
A mother was the sole survivor of van crash succumbed to catastrophic injuries.
$5,500,000
Settlement
Auto Accident
A mother and daughter suffered multiple injuries in an auto accident when another car disobeyed a stop sign.
$4,400,000
Settlement
Auto Accident
A male driver suffered a fatal accident as a result of a semi-truck driver swerving his truck into west bound…
$435,000
Settlement
Auto Accident
An automobile driver sustained aggravation of preexisting degenerative neck condition that necessitated surgery.
$295,000
Settlement
Auto Accident
An elderly woman was knocked down by a cab and sustained a broken leg.
$100,000
Settlement
Auto Accidents
A policy limits settlement on behalf of a pedestrian that was struck by a car while crossing street at night.
$8,000,000
Settlement
Auto Accident
A male driver sustained a traumatic brain injury after a truck from a major trucking company collided with his vehicle.
You may be able to recover financial compensation for all sorts of damages, including:
• Medical Bills
• Lost Wages
• Disability
• Disfigurement
• Pain, Suffering, or Emotional Distress
GWC prosecutes a wide variety of injury cases throughout Illinois, including those involving recreational vehicle accidents, workers' compensation, construction accidents, and medical malpractice. If you or your loved one has been injured, from a recreational vehicle accident or by some other means, please contact our office for a free legal consultation to see if you may be eligible for financial compensation for your injuries.
Remember, you won't pay anything until we make them pay you!