Schedule aFREE
Consultation Today!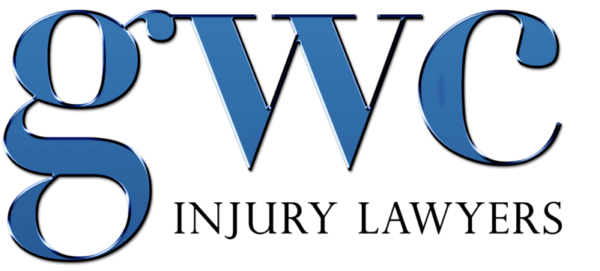 Chicago is home to the second-largest public transportation system in the country, the Chicago Transit Authority (CTA). On an average day, the CTA transports over 1.6 million people, many of them on the city's buses, of which there are nearly 1,800 in use.
With so many CTA buses on the roads, CTA bus accidents are likely to occur. When they do, and a CTA driver is determined to be at fault, it is the responsibility of the CTA to provide compensation to passengers who sustain injuries.
There are special challenges to obtaining compensation in a personal injury claim, however, especially from a municipal entity such as the CTA. To help overcome these challenges, turn to the CTA bus accident attorneys at GWC Injury Lawyers LLC. Call our office at (312) 626-9154.
How CTA Bus Injuries Happen
There are many different ways people can injure themselves on CTA buses, including the following:
Colliding With Other Vehicles – When a CTA bus collides with another vehicle, the force of the impact may throw passengers onto the floor or into contact with other people and objects.
Distracted or Fatigued CTA Bus Driving – Overworked drivers may be more prone to distraction and fatigue, both of which can slow reaction time and contribute to CTA bus accidents.
Boarding and Exiting Problems – CTA bus drivers can injure riders if they depart while people are still boarding or exiting buses.
Poorly Maintained Buses – Important equipment such as brakes and tires must be inspected and maintained to prevent CTA bus accidents from occurring. In the event of an accident, the service records of the bus involved must be examined to uncover whether proper safety protocol had been followed beforehand.
Alcohol or Drug Use by CTA Bus Drivers – Despite everything we know about the dangers of substance abuse behind the wheel, some bus drivers unfortunately use alcohol or drugs while on duty. In the case of a CTA bus accident, the driver must be subject to medical testing to determine whether intoxication was a factor.
Getting Struck by a CTA Bus – CTA bus passengers are not always the victims of accidents, as other motorists and pedestrians can incur injuries when struck by a CTA bus. In situations like these, they may be eligible to obtain compensation.
Neglecting Governmental Regulations – All common carriers, including the CTA bus system, are required to follow Federal Transit Administration laws. Failure to do so could place the public at risk.
The Challenge Of CTA Bus Accidents
A CTA bus passenger who is hurt in an accident has the legal right to pursue a personal injury case. Additionally, the surviving family members of the victim of a fatal CTA bus accident could also potentially file a claim under the Illinois Wrongful Death Act.
But obtaining compensation for a CTA bus accident can prove more challenging than other personal injury matters. For example, as you can see above, there could be multiple potential causes for an incident, including faulty traffic signals, distracted drivers, mechanical failure, or overloaded vehicles. Sometimes another driver may be at fault instead of the CTA bus operator, meaning that the at-fault driver is the party that an injured person must pursue for damages.
A personal injury attorney with experience in CTA bus accidents can promptly initiate a detailed investigation to figure out exactly what happened. Only by determining the cause of an accident can the plaintiff properly identify the responsible party.
Depending upon the nature of the incident, an injured person may be able to pursue a claim against the CTA, the manufacturer of the bus, the driver of another vehicle, or some combination of these. Identifying all the parties who are at fault in a timely manner is therefore crucial. This is especially true when pursuing a claim against a municipality like the CTA, where the statute of limitations to file a lawsuit is typically one year instead of two (with certain exceptions). Plaintiffs who fail to bring their cases forward within the time specified by law may find themselves forever barred from doing so.
Fighting For CTA Bus Accident Victims
If you or a loved one have been wrongfully injured in a CTA bus accident, do what so many others have done before you and turn to the CTA bus accident lawyers at GWC.
At GWC, we have spent decades fighting tirelessly for the rights of the victims of CTA bus accidents. And with over $2 billion recovered in verdicts and settlements, we think our record speaks for itself. No other law firm is more respected – or more feared – by its adversaries, both inside and outside of the courtroom. GWC has the knowledge, the determination, and the reputation of success necessary to get you and your family the justice you deserve.
To schedule a no-cost, no-obligation consultation with a CTA bus accident attorney, contact GWC today. You may call our office at (312) 626-9154.