Schedule aFREE
Consultation Today!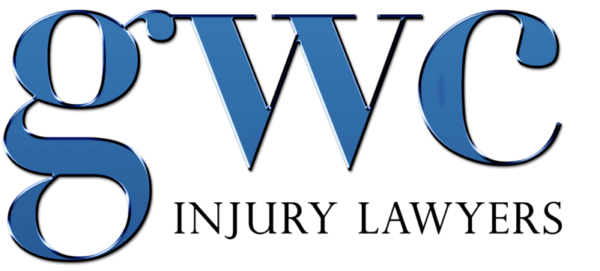 Can I Claim Wage Loss in a Personal Injury Case?
If you have been injured because of someone else's negligence, you might be thinking about pursuing a personal injury claim. You may have incurred a number of out-of-pocket expenses since the accident, including medical bills, but you may also have been unable to work because of the injuries you sustained. When this happens, can you claim wage loss in your personal injury case?




The answer is yes. Illinois law allows personal injury plaintiffs to pursue compensation for a variety of damages they have incurred, including lost earnings. If your accidental injuries prevent you from working, your wage loss may be taken into account when assessing the final value of your personal injury case.
We Win Cases
For a union Peoples Gas worker who fell through flimsy wooden paneling during a service call in the attic of…
$625,000
Settlement
Slip & Fall
For a Villa Park woman who sustained multiple knee injuries when she slipped on a puddle in a Jewel grocery…
$8,000,000
Settlement
Other
A union cement mason was fatally injured while trying to help an injured friend off a ladder on the friend's…
$4,030,000
Settlement
Other
A temp agency employee had several fingers partially amputated while operating a power press at a fabrication plant.
$1,000,000
Settlement
Other
A 3-year-old boy was tragically killed in a fire in a rental home with faulty electrical wiring.
On behalf of woman bit by dog. GWC accepted this case and was able to successfully negotiate a settlement of…
Our client suffered leg injuries (no fractures) and was initially offered under $40,000. GWC injury lawyer Mr. Timothy Keiser took…
On behalf of a woman who sustained wrist fracture falling into sinkhole on village parkway.
Our client fell on carpet in her own office. Prior to contacting GWC, the victim did not receive any compensation…
A man tripped over a broken parking block and sustained broken orbital bone.
Attorneys Louis A Cairo and Bradley Barker helped the family of an 85 year old man receive compensation for injuries…
$3,700,000
Settlement
Other
An infant boy suffered an above the knee amputation due to the negligent acts of the hospital and a number…
$10,730,000
Settlement
Other
Chicago neighborhood exposed to toxic smoke from the ACME Barrel facility.
Getting Fully Compensated For Wage Loss
But no matter what the law dictates, getting fully compensated for wage loss can prove difficult. A written note from a doctor ordering you off work because of your injuries can be useful. Even with a prescription, however, the responsible party's insurance company may still demand extensive documentation about your income and continue to call into doubt your inability to perform the duties of your job.
In the face of such opposition, it often helps to have a skilled injury attorney on your side who can compellingly present the totality of your damages – including your lost wages. For this reason, consider doing what so many others in your situation have done before you and retain the personal injury attorneys at GWC Injury Lawyers LLC.
With over $2 billion recovered in verdicts and settlements, GWC is one of the leading Personal Injury and Workers' Compensation law firms in Illinois. No other plaintiff firm in the state is more respected – or more feared – by its adversaries, both inside and outside of the courtroom. Our personal injury attorneys have the experience, the determination, the resources, and the reputation you need to get you and your family the justice you deserve.
Contact GWC today to schedule a no-cost, no-obligation case evaluation with a dedicated personal injury attorney. You may call our office at (312) 757-7462 or click here to chat with a representative at any time.