Schedule aFREE
Consultation Today!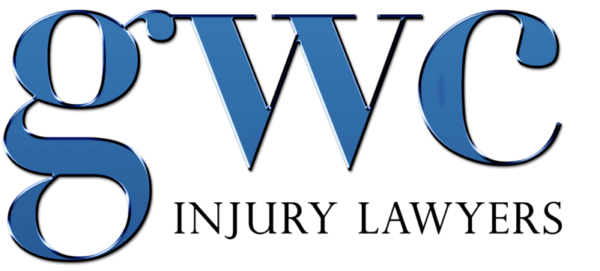 Allstate Insurance Claims Lawyer
Each year, GWC Injury Lawyers represent clients who have been hurt in auto accidents with drivers insured by Allstate, as well as clients who were themselves insured by Allstate at the time of a collision. If you have suffered a serious accident involving an Allstate-insured party, discuss your legal rights with GWC before you speak with a claims adjuster or attorney from Allstate. Our dedicated plaintiff lawyers have decades of experience handling nearly every type of traffic accident claim with the insurance giant.


GWC's attorneys are available to provide you with a no-cost, no-obligation consultation about your car accident case. If you decide that you want us to represent you, our firm will work on a contingency fee basis. This means that there will be no cost to you up front. Only when GWC achieves a successful result on your behalf will we receive reimbursement for our expenses and a fee for our services, typically in the form of a percentage of your settlement or verdict.
To learn more about what GWC Injury Lawyers can do for your Allstate-related accident, please call our office at (312) 273-6745 or click here to schedule a free case evaluation with one of our attorneys today.
How To Deal With Allstate
Allstate has been one of the leading American property and casualty insurance companies since its founding in 1931, generating $39.8 billion in revenue in 2018 alone.  Allstate insists that you are "in good hands" when you do business with the company, but the reality is that Allstate is far more concerned with its shareholders and its profit margins than it is with the well-being of victims and policyholders.
If you ever need to obtain compensation following an Allstate-related auto accident, here are some key tips to keep in mind when dealing with the claims adjusters and attorneys at the company:
The Allstate Adjuster Is Not Looking Out for You
An insurance company's representatives are not there to look out for you.  Regardless of what the adjuster may say, Allstate's chief priority is maximizing its profits.  An Allstate adjuster needs to pay out as little as possible on each case to achieve this goal, so he or she may try to settle your claim for far less than it may be worth.
Allstate's First Offer Is Probably Too Low
In the days immediately following your car accident, you will likely not know the full extent of your injuries, what kind of medical treatment you will need, how long the recovery process will take, or the total costs you may incur in terms of bills and lost wages.  If you do not know the value of your claim at the time of your first settlement offer, Allstate probably does not know its true value either.  The adjuster merely wants to close out your file as quickly as possible in order to limit Allstate's financial exposure, which could leave you holding the bag if any additional expenses come along.
Allstate Will Use Your Inexperience Against You
If this is your first car accident, rest assured that it is not the first for Allstate, a multi-billion-dollar corporation that employs numerous veteran attorneys and claims adjusters.  An adjuster at Allstate could have negotiated hundreds of car accident claims or more, including many like yours, and your relative inexperience puts you at a serious disadvantage.  Your Allstate adjuster is fully versed in the claims process, knows what your case might be worth, and has a good idea how little the company can shell out to settle your claim.  What may seem like a reasonable settlement offer to you might actually seem like pennies on the dollar to an Allstate adjuster or lawyer.
In some instances, Allstate could simply deny your claim entirely, by:
Alleging that YOU were responsible for the accident, not the insured;
Arguing that your injuries were not related; or
Stating that you were not really injured.
By taking advantage of your comparative ignorance of the law and the claims process, Allstate's attorneys and adjusters will attempt to utilize a delay-and-deny strategy in the hopes that you just give up on your case entirely, thereby generating significant savings for the company.
Hire An Experienced Car Accident Attorney
Given the challenges you could face, you might find that you would benefit from hiring a fierce legal advocate in your struggle with Allstate.  Like an Allstate adjuster, a seasoned car accident attorney may also have negotiated many claims that are very much like yours.  Your attorney will probably have an accurate sense of the real value of your claim and will work to obtain or exceed that number.  Additionally, your attorney will have comprehensive knowledge of the law and can deploy that expertise to counter any spurious objections from the Allstate adjuster.  Fighting a corporate giant like Allstate can be a David vs. Goliath scenario, and a skilled auto accident lawyer can be your slingshot.
Contact GWC's Car Accident Attorneys Today
GWC Injury Lawyers wants to be that slingshot.  For over forty years, our tenacious car accident attorneys have been doing battle with companies like Allstate in order to get full and fair compensation for our seriously injured clients.  Our firm has the dedication, the determination, and the resources you need to help get you and your family the justice you deserve.
Unlike far too many car accident injury attorneys, GWC is not afraid to go to court if the insurance company does not act in good faith to resolve your claim.  Insurers like Allstate and their lawyers know that we will try a case if necessary; most importantly, as suggested by the more than $2 billion we have recovered in verdicts and settlements, they know that we will probably win.  Our reputation as one of the premier personal injury law firms in Illinois precedes us wherever we go.  This record of success puts pressure on Allstate and other insurance carriers to make top-dollar settlement offers because they have seen for themselves what can happen when they do not.
If you are the innocent victim of a collision with an Allstate-insured party, contact GWC Injury Lawyers for a complimentary consultation with a car accident attorney.  You may call us at (312) 273-6745 or fill out our contact form to schedule a case evaluation.