Schedule aFREE
Consultation Today!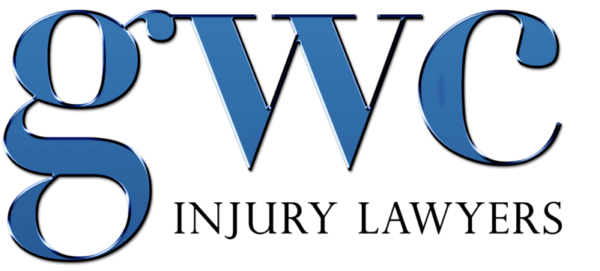 GEICO Insurance Claims Lawyer
GEICO (Government Employees Insurance Company) is the second largest auto insurer in the United States, providing coverage for more than 24 million vehicles owned by more than fifteen million policyholders. With so many vehicles covered by the Maryland-based company, the chances that a traffic accident will involve GEICO in some way is relatively high. If you have been seriously injured in a collision with a GEICO-insured vehicle, make sure that you know your legal rights before you talk with one of GEICO's claims adjusters or lawyers.
The dedicated car accident attorneys at GWC Injury Lawyers are available to provide you with a free, no-obligation consultation about your case. There will be no cost to you up front if you decide to retain GWC because our attorneys work on a contingency fee basis. Only when we obtain positive results on your behalf will we receive reimbursement for our expenses and payment for our services, typically in the form of a percentage of your settlement or verdict.
To learn more about what GWC Injury Lawyers can do for your GEICO auto accident claim, please call our office at (312) 675-4839 or click here to chat with a representative at any time.
What You Need To Know About GEICO
GEICO spends over $1 billion each year on its playful advertising campaigns.  Whether they feature modern-day cavemen or a soft-spoken gecko, a deadpan movie parody or a tongue-in-cheek celebrity endorsement, GEICO spares no expense in creating the impression that it is a different, even "fun" kind of insurance company.
But don't let the "fun" fool you.  At heart, GEICO is like every other insurer – far more concerned about its shareholders and profits than about its policyholders and victims.  To remain economically viable, GEICO must pay far less on its claims than it receives in premiums, and that means it has an incentive to offer you as little as possible for your case.
With this in mind, here is what you need to know when dealing with the claims adjusters and attorneys at GEICO:
Do Not Trust the GEICO Adjuster to Look Out for You
Company representatives are there to look out for their employer's best interests, not yours.  No matter what he or she may say, the GEICO adjuster wants to pay out as little as possible on each case and will try to settle your claim for less than it may be worth.
Assume GEICO's First Offer Is Probably Too Low
In the hours, days, or even weeks following your auto accident, you may not yet know the full extent of your injuries, how much medical treatment you will need to receive, how long the recovery process may take, and how much money you may require to cover bills, lost wages, and other out-of-pocket costs.
If you do not know the full value of your claim when GEICO extends its first settlement offer, there is a good chance that GEICO's adjusters and attorneys do not know either.  Your adjuster simply wants close out your file quickly in order to limit the company's financial exposure, and if you accept GEICO's terms, you may find yourself out of luck when any additional accident-related expenses come along.
GEICO Will Use Your Inexperience Against You
This may be your first auto accident, but it is definitely not the first for the veteran insurance adjusters and attorneys on GEICO's payroll.  Your GEICO adjuster may have already negotiated hundreds of car accident cases or more, many that may be very similar to yours, and he or she will use your inexperience against you in order to make your claim go away for as little as possible.  What might seem like a settlement good offer to you might really be pennies on the dollar to an adjuster or lawyer at GEICO.
GEICO may even decide not to make an offer at all and just reject your claim outright, by:
Insisting that YOU were responsible for the accident, not the GEICO policyholder;
Stating that your injuries were not related to the incident; or
Denying that you were even injured at all.
GEICO's adjusters and attorneys can take advantage of your relative ignorance of the law and the claims process in order to implement a delay-and-deny strategy so frustrating that you may want to give up on your case entirely – all to the benefit of GEICO's bottom line.
Hire A Strong Car Accident Attorney
Fortunately, there is a way you can avoid being overwhelmed by the seemingly overwhelming obstacles put forth by the lawyers and adjusters at GEICO: Hire a strong car accident attorney to advocate for you.  Like the GEICO adjuster, your lawyer may also have negotiated hundreds of injury claims or more prior to your case, many with circumstances similar to your own.
Moreover, your attorney should have a good sense of the value of your claim and will use his or her knowledge of the law in order to obtain or exceed that amount while neutralizing GEICO's underhanded defense tactics.  Fighting a multibillion-dollar insurance company can be a David vs. Goliath proposition.  A great lawyer can be your slingshot.
Getting Car Accident Victims The Justice They Deserve
At GWC Injury Lawyers, we want to be that slingshot.  For over four decades, our tenacious car accident attorneys have been protecting innocent victims from Goliaths like GEICO who want to deny them the justice they deserve.
Unlike other car accident lawyers, GWC is not afraid to take your case to court if the insurance company does not make a good faith offer.  And if the more than $2 billion dollars we have recovered in verdicts and settlements is any indication, they know that we will win.  GWC's fearsome reputation in the courtroom pressures GEICO and other insurers to offer top dollar to our attorneys because they have seen for themselves what will happen if they do not.
Call GWC Injury Lawyers today at (312) 675-4839 or fill out our contact form to schedule a no-cost, no-obligation case evaluation with one of our highly motivated car accident attorneys.