Schedule aFREE
Consultation Today!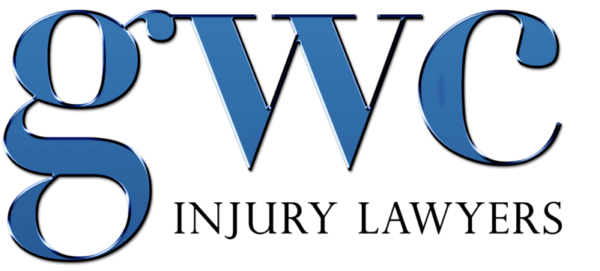 Progressive Insurance Claims Lawyer
GWC Injury Lawyers has represented many clients who have been hurt in car accidents involving vehicles insured by Progressive. If you are the victim of a collision with a Progressive-insured party, learn about your legal rights before you talk to a lawyer or claims adjuster from the company. The accomplished injury attorneys at GWC have more than forty years of experience negotiating practically every type of accident claim with huge insurers like Progressive.
GWC's car accident attorneys can provide you with a free, no-obligation consultation about your case. If you decide that you want to retain our firm, know that we will work on a contingency fee basis, so there will be no up-front cost to you. Only when GWC obtains a successful outcome will we ask for reimbursement for our expenses and a fee for our services, usually in the form of a percentage of your verdict or settlement.
To find out how GWC Injury Lawyers can help you if you have been in a Progressive-related accident, please call our office at (312) 626-9154 or click here to chat with a representative.
What You Should Know About Progressive
Founded in Ohio in 1937, Progressive has become one of the leading property and casualty insurers in the United States, with billions of dollars in revenue and more than 13 million policies in force.  Progressive bills itself as a different kind of car insurance company, pointing to such novel practices as selling coverage online and allowing customers to compare its rates with those of its competitors.  But despite these surface innovations, Progressive is at heart like every other car insurance company – concerned primarily with the profits of shareholders, not the welfare of victims and policyholders.
If you are seeking compensation from Progressive for injuries you sustained in a car accident, please keep the following advice in mind when dealing with the company's claims adjusters and attorneys:
Progressive Is Not Your Friend
No matter how pleasant its representatives may seem, the defendant's insurance company is not your friend.  Progressive's main concern is its financial well-being, which means the company needs to pay out as little as it can on all claims.  To achieve this goal, the Progressive adjuster may try to settle your case for far less than it may be worth.
Progressive's First Settlement Offer Is Probably Low
In the immediate confusion that follows your car accident, you may not know the nature and extent of your injuries, what kind of treatment you will need, how long it could take you to recover, or the expenses you might incur because of medical bills and lost wages.  And if you don't know what your case is worth at the time of your first settlement offer, there is a good chance that Progressive's attorneys and adjusters don't know either.  The company simply wants to close your case quickly in order to limit its financial exposure.  If you accept Progressive's offer, you could be left on your own when additional expenses come in.
Progressive Counts on Your Inexperience
This may be your first auto accident, but it is far from the first for Progressive, which employs an army of seasoned attorneys and claims adjusters to protect its bottom line.  A claims adjuster at Progressive may have negotiated hundreds of car accident cases or more, many of them very much like yours, and he or she is counting on using your relative inexperience against you.  Your Progressive adjuster is very familiar with the claims process, has a good idea of the value of your case, and knows how little the company needs to pay to close out your file.  While a settlement offer might seem reasonable to you, it may actually represent pennies on the dollar to a veteran attorney or adjuster at Progressive.
In some cases, a Progressive adjuster could opt to deny your claim entirely, by:
Stating that YOU were the one responsible for the incident, not the insured motorist;
Insisting that your injuries were unrelated; or
Alleging that you were not even injured at all.
Taking advantage of your comparative ignorance, Progressive's adjusters and lawyers may pursue a delay-and-deny strategy in the hopes that you simply give up on your claim, thereby saving the company thousands of dollars or more.
Retain An Experienced Car Accident Lawyer
In light of the challenges you may face in your claim against Progressive, you might find that you would benefit from retaining strong legal representation.  Like a Progressive adjuster, a dedicated car accident lawyer will probably also have negotiated many claims that are similar to yours.  Furthermore, your attorney will have a realistic sense of your claim's value and will work to obtain or exceed that amount.  Your lawyer will also be fully versed in the law and able to wield that expertise against the Progressive adjuster's defenses.   Going to battle with a corporate giant like Progressive can be a David vs. Goliath story.  A skillful car accident lawyer can be your slingshot.
Trust GWC's Car Accident Attorneys
Let GWC Injury Lawyers be that slingshot.  For more than four decades, our fearless car accident attorneys have been going to war with huge insurance companies like Progressive in order to get seriously injured clients full and fair compensation.  GWC has the knowledge, the dedication, and the resources necessary to get you and your family the justice you deserve.
Unlike far too many firms, GWC's car accident lawyers are not afraid to go to court if the insurer does not make a good faith effort to resolve your claim.  Insurance carriers like Progressive and their attorneys know that we will take a case to trial if necessary, and, thanks to the more than $2 billion we have recovered in verdicts and settlements, they know that we will win.
Our reputation as one of the leading personal injury law firms in the state puts pressure on Progressive and other large insurance companies to make top-dollar offers because they have seen firsthand what may happen if they don't.
If you are the victim of a negligent accident involving Progressive, trust GWC Injury Lawyers to fight for you.  Call (312) 626-9154 or fill out our contact form to schedule a no-cost case evaluation with one of our car accident attorneys today.