Schedule aFREE
Consultation Today!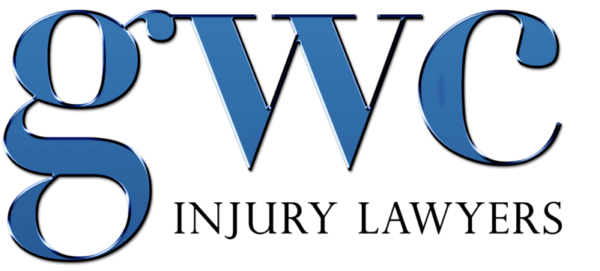 Chicago Rideshare Accident Attorneys
Have You Been Injured In An Accident Involving A Ridesharing Vehicle?
Rideshare services such as Uber and Lyft are exploding in the United States today, with more and more Americans driving for these companies. According to some estimates, as many as 1.7 million drivers across the country may be working for Uber, Lyft, or both, while rideshare drivers provide approximately two million rides per day throughout the world.
With an increasing number of drivers working for rideshare services, it stands to reason that an increasing number of car accidents will also involve rideshare services. In fact, the nature of the job itself may encourage a driver to take unnecessary risks to maximize compensation.
Rideshare Service Dangers
Rideshare drivers are paid to use their personal vehicles to transport passengers at reduced fares, with the company sharing its profits on the trips. While driver pay is calculated by distance, total payment is largely determined by the number of rides a driver can complete per day. This system of compensation may encourage drivers to speed, which can sometimes lead to auto accidents that inflict serious injury on their passengers and others on the road.
Because they receive fares and navigate using their smartphones, rideshare drivers may also be more likely to be distracted by their devices, further increasing the rate of serious accidents. Compounding this problem is the fact that an increasing number of rideshare drivers are offering their services under more than one platform. For instance, rideshare drivers might work for Uber, Lyft, and even another competitor at the same time in order to keep up with local demand. Because of this, drivers may be monitoring multiple mobile devices while they are on the road, which only adds to the likelihood of distraction-related accidents.
Additionally, rideshare drivers typically have less safety training than their professional taxi and limousine driver counterparts. Moreover, rideshare companies usually do not meet with their drivers before hiring them or conduct background checks using fingerprints and law enforcement. Consequently, drivers with felony records may slip through the system, putting rideshare passengers at risk. To date, over 200 women across the country have reported incidents of rape, sexual assault, stalking, kidnapping, and harassment by rideshare drivers.
Faced with such dangers, many people may find themselves seeking financial compensation for injuries they sustained as a result of rideshare driver negligence, but personal injury litigation against a rideshare service can present its own special set of challenges.
For this reason, those who have been injured in an accident involving a rideshare company might find that they could benefit from the assistance of an experienced and knowledgeable attorney, like the Chicago rideshare accident attorneys at GWC Injury Lawyers, one of Illinois' leading Personal Injury and Workers' Compensation law firms.
Rideshare Accidents And Financial Responsibility
One challenge that is specific to rideshare accidents involves the ambiguous nature of financial responsibility. In the United States, employers are typically financially responsible for injuries and other damages caused by their on-duty employees. But rideshare services do not consider themselves traditional employers, and companies like Uber and Lyft have emphatically and repeatedly denied that their drivers are "employees," but rather independent contractors. The drivers, these companies argue, can work as little or as often as they want to, they have no direct supervisors to whom they report, they do not receive benefits, and they are not eligible for workers' compensation.
Similarly, the driver's liability insurance on his or her own vehicle remains the first line of financial recovery for injuries sustained in a rideshare accident. Nevertheless, rideshare companies such as Uber and Lyft may also offer additional insurance to supplement the liability insurance of its drivers. Whether or not this supplemental insurance comes into play depends on whether the driver had the company's app engaged at the time of the accident as well as whether or not he or she was picking up or transporting passengers.
Depending on what the driver was doing at the time of the rideshare accident, the amount of additional coverage potentially available for recovery from the rideshare service can range from nothing to as much as $1 Million. Therefore, it is absolutely essential for an injured party and/or the attorney that he or she has hired to obtain accurate information about when exactly a rideshare accident occurred, since the impact on financial compensation could be significant.
Chicago Rideshare Accident Attorneys
If you have been injured in a rideshare accident or in some other way, please call GWC today to schedule a free consultation with one of our attorneys. Call our office at (312) 626-9154.