Schedule aFREE
Consultation Today!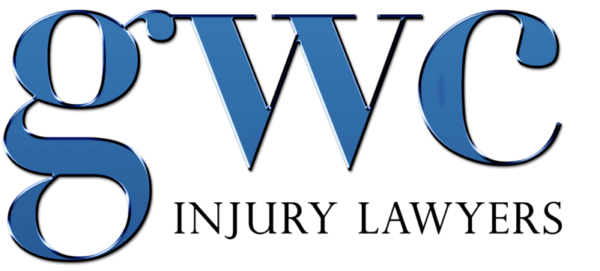 Whiplash Injuries Lawyers
Does Your Neck Still Hurt After A Car Accident?
A whiplash injury occurs after an accident in which an individual's neck is suddenly wrenched around. This often happens when a driver is rear-ended by another vehicle. In these types of sudden accidents, the neck moves back-and-forth rapidly and triggers strains in the ligaments, tendons, and muscles.
Even a slight accident, one where there was very little physical damage to the vehicles involved, can cause severe neck pain.
Moving your neck without experiencing pain or stiffness is essential to all of your daily life tasks. An accident caused by a negligent driver can rob you of the ability to run errands, care for your family, work, or go to school.
Does your neck still hurt after a Chicago car accident? Contact an experienced Chicago whiplash lawyer at GWC today for comprehensive legal solutions.
We offer 100% FREE case consultations and can guide you safely through the process.
Committed, Compassionate, Experienced
At the law offices of GWC Injury Lawyers, we understand the impact a serious personal injury can have not only on the injury victim, but also on family members and loved ones.
For more than 40 years, we have been helping to fight for the rights of the injured, and we are ready to help you today.
If you are unsure if you have a claim, we proudly offer a 100% FREE, no-obligation consultation, and we only get paid when we obtain a recovery on your behalf.
To discuss your injuries and your rights, call 1-312-626-9154 or send us an email using our online contact form 24 hours a day, 7 days a week.
Symptoms Of Whiplash Injuries
If injuries to your neck, which are among the most common car accident injuries, are keeping you from living your life to the fullest, you may need ongoing medical assistance. The tricky thing about whiplash injuries is that they do not always appear right away.
In some car accidents, pain to the neck and the vertebrae may be experienced immediately. In other cases, the injury to the neck may not show up until days after the collisions.
Symptoms of whiplash injuries may include:
Neck pain and stiffness
Sore muscles
Headaches and migraines
Pain while chewing or swallowing
Pain in your shoulders
Pain in your upper back
If you experience any of the listed whiplash and neck injury symptoms, you should consider having a doctor evaluate and diagnose the source of your pain. You should also contact a skilled Illinois whiplash injury lawyer who can protect your interests.
Proving A Whiplash Injury
Soft tissue injuries such as whiplash and neck trauma are incredibly painful and difficult to overcome. Unfortunately, whiplash and other neck injuries are soft tissue injuries, and they are difficult to prove. In many cases, whiplash injuries cannot be identified in an x-ray or through an MRI as with broken bones or vertebrates.
Whiplash falls into a specific category of car accident injuries that insurance companies often challenge. Insurance companies and their lawyers attempt to argue that the accident victim is fabricating the pain.
Hiring an aggressive Illinois car accident lawyer is the key to opposing the insurance company's attempt to deny you financial compensation after a car accident.
Why You Need A Whiplash Injury Lawyer
You need a whiplash injury lawyer because you deserve an advocate who can go toe-to-toe with the insurance companies and their teams of attorneys.
When we take on your case, we strive to create an optimum outcome that allows you and your family to heal, recover, and thrive. A successful negotiation or trial from a whiplash accident can include a settlement or an award that helps you and your family pay for:
Hospital bills
Rehabilitation
Chiropractic treatment
Wages lost
Vocational retraining
Education benefits
Emotional pain and suffering
Scarring
At GWC Injury Lawyers, we have an extensive list of highly effective whiplash injury lawyers with the right combination of skills. With decades of experienced and tens of millions of dollars in settlements and awards, we are the advocates you deserve.