Schedule aFREE
Consultation Today!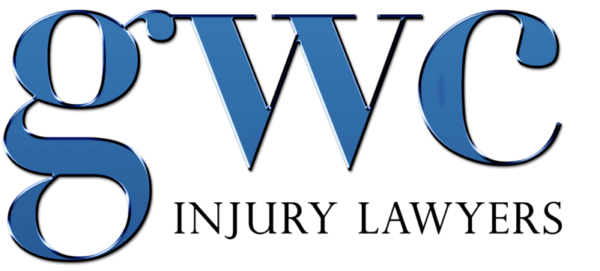 Experienced Chicago Dog Bite Lawyers
Have You Been Attacked Or Bitten By An Unrestrained, Unsupervised Or Aggressive Dog In Chicago?

Louis C. Cairo, one of GWC Injury Lawyers' leading litigation attorneys and the Managing Partner of the firm, uses decades of legal experience to help families dealing with the fallout from serious dog bite injuries. He builds the best possible case after every incident. You can count on GWC's Chicago dog bite lawyers to get you the justice you deserve.
Our team of legal professionals has recovered more than $2 BILLION in compensation for our clients and is ready to help you today.
Dog Bite Laws in Illinois
The Illinois Animal Control Act holds all dog owners responsible for the injuries that their dogs cause. This is true whether a dog has a history of violent behavior or whether it is the dog's first attack. An owner must promptly transport his or her dog to a veterinarian when it attacks someone so that the dog can be observed and treated for a minimum of ten days and monitored for rabies. Medical professionals will also administer rabies vaccinations to dog bite victims.
It is not just the owner of the dog who may be held liable for the injuries caused by it. In Illinois, various people in addition to the owners have been found legally responsible for a dog bite attack. In some cases, landlords, veterinarians, and other third party individuals can all find themselves liable for a vicious dog attack that occurs during their care of the animal.
GWC's knowledgeable dog bite lawyers in Chicago can help you determine who is responsible for your dog bite injuries.
Key Dog Bite Statistics
Even a cursory look at national bite statistics reveals how common such injuries actually are across the United States:
More than four million people in America get bitten by dogs each year, though only twenty-five percent of these incidents is ever reported.
Almost one million people in the United States require medical treatment for dog bites annually.
Over 334,000 American dog bite victims go to emergency rooms every year.
An average of 12 to 15 people die nationally each year from various problems and infections stemming from dog bites.
Dog bites occur in essentially every setting:
25 percent of dogs that attack are chained;
25 percent of attacking dogs are loose in yards;
23 percent of dog attacks occur inside homes;
17 percent of dogs that bite are roaming away from their properties; and
10 percent of attacking dogs are leashed or in other circumstances.
Those who die from dog bites are predominately some of the most vulnerable people in society:
79 percent of dog bite deaths are children under the age of 12;
12 percent are aged 65 to 94; and
9 percent are between the ages of 13 and 64.
Dog Breeds That Are More Prone to Attack
While any dog can attack without warning, according to the Centers for Disease Control and Prevention, the most dangerous dog breeds are the following:
Pit Bulls
German Shepherds
Rottweilers
Huskies
Alaskan Malamutes
Dobermans
Chows
Great Danes
Saint Bernards
Akitas
Little dogs are actually more prone to bite than bigger dogs, though small dog owners frequently ignore their behavior because they believe their dogs cannot inflict harm.
Additionally:
Dogs that attack are overwhelmingly males who have not been neutered.
Dogs that are trained to attack or treated cruelly might have a greater tendency to bite.
95 percent of all child deaths occur when an infant or toddler is left alone with a dog, so do not put a child in this dangerous situation.
What Do I Do After a Dog Bite?
The steps that dog bite victims and their families take after a dog bite injury can determine the outcome of the case. One of the most important steps after an injury is to maintain confidentiality.
Remember that the attorneys, dog owners, and insurance companies that are responsible for the dog bite injuries are not on your side.
If your dog bite injuries lead to a courtroom trial, any information that you provided to the other side may be used against you.
After a dog bite injury:
Seek medical attention;
Take pictures of the location, the dog, and the injuries;
File a police report; and
Get the contact information of witnesses and bystanders.
Additionally, do not provide any statements or share any evidence without first speaking to a personal injury attorney at GWC Injury Lawyers.
What Do I Do After a Dog Bite?
A lawyer can advise, represent, and protect you after a serious dog bite accident and injury.
When insurance companies and negligent dog owners fail to control dangerous dogs, they need to be held financially and legally responsible.
Having an experienced Chicago dog bite injury attorney on your side can help you launch a successful lawsuit.
With the assistance of a team of experienced lawyers skilled at obtaining positive outcomes, you and your family can focus on healing.
Lawyers can help families get financial compensation for dog bite injuries, including for:
Emotional distress
Scarring
Loss of limb function
Medical expenses
Rehabilitation costs
Lost income
Loss of consortium
Potential scar revision surgery
Our firm has successfully used homeowner's insurance, renter's insurance, automobile insurance (for dog bites that occur in vehicles), and dog liability insurance to recover settlements for our clients.
Aggressive Chicago Dog Bite Lawyers: GWC Injury Lawyers
When the time comes to get justice for your loved one after a heinous dog bite injury, you need a firm that will not back down – a dog bite law firm with extensive experience holding negligent property owners, dog owners, and others accountable for dog bite injuries.
Our Chicago injury lawyers will take on your case and ensure that the injuries your loved one has suffered were not in vain. Unless we get you a recovery in your case, we will not ask for payment. That is the GWC Injury Lawyers guarantee.
Our dog bite lawyers serve clients throughout Illinois, including in:
Chicago
Burr Ridge
Libertyville
Rockford
Tinley Park
Schaumburg
Evanston
Skokie
Peoria
Dunlap
Chillicothe
Bartonville
Kingston Mines