Schedule aFREE
Consultation Today!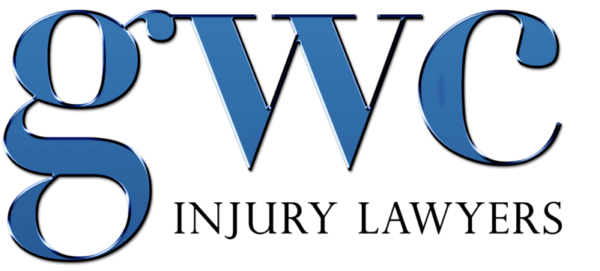 Illinois Pedestrian Accident Attorneys
Although anyone can be hit by a car, pedestrian accidents often happen to the most vulnerable. A child on the way home from school may be struck by a vehicle, on elderly person may be hit while trying to cross a busy road. And even at low speeds, the impact of thousands of pounds of metal could cause catastrophic injuries or death for a pedestrian.
Have you or a loved one been hit by a distracted, drunk, or negligent driver?
At the law offices of GWC Injury Lawyers, our highly trained legal team has the experience, resources, and unmatched client service to help you recover. We are here to help you find justice and pursue the compensation you need to cover your expenses after the serious injuries that result from a pedestrian accident.
To learn more about our services, call us today at 1-312-626-9154 or reach us online 24 hours a day, 7 days a week via our "Live Chat".
Holding Drivers Accountable For Serious Pedestrian Injuries
In many cases, a pedestrian accident does not simply end with putting the victim's arm in a cast and sending him or her home from the hospital. The impact from a bumper and hood hitting a person's legs and hips can inflict serious damage.
If the vehicle is traveling fast enough, the pedestrian may be thrown, causing head or internal injuries. Amputation may be required if injuries to the limbs are severe enough, while the most serious pedestrian accidents can result in death.
Often, these accidents happen because a driver was drunk, speeding, or distracted. In some cases, improperly maintained sidewalks or roads are to blame. Whatever the cause of the accident, an injured pedestrian needs full compensation to cover the costs of medical care and extensive rehabilitation, lost wages, and other damages.
At GWC, our lawyers have more than 40 years' experience and the resources you need for these complex claims. During four decades in practice, we have become a large law firm with a network of experienced and highly skilled professionals who can root out the cause of the accident and help you hold the negligent motorist accountable.
Contact The Experienced Lawyers At GWC
If you have suffered serious injuries or lost a loved one in a pedestrian accident, let GWC show you what a law firm with our size and resources can do.
Schedule your free, no-obligation consultation today, before evidence is lost and witnesses' memories fade. Early and aggressive action can help protect your rights and strengthen your claim.