Schedule aFREE
Consultation Today!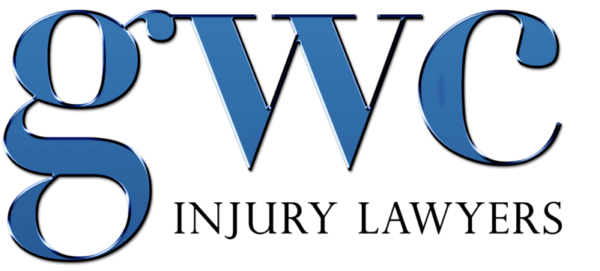 Chicago Wrongful Death Lawyers
Have You Lost A Lost A Loved One Due To The Negligence Of Another Person?
In the event of a person being fatally injured due to the misconduct of another individual or as a result of a dangerous or defective product malfunctioning, the families and heirs of the deceased may be eligible to file a wrongful death lawsuit against those who may have been responsible for their loss.
With more than $2 BILLION successfully recovered for our clients, GWC's Chicago wrongful death lawyers can provide the experience and the determination needed to get you the justice that you deserve. Our dedicated wrongful death attorneys have been helping to defend the rights of Illinois injury victims and their families for more than forty years and are ready to work for you today.
Common Causes of Wrongful Death
The unexpected death of a loved one is one of the most difficult events anyone will ever have to endure. If that loss is the result of somebody else's negligence, you may be able to pursue a wrongful death claim or lawsuit against that person and his or her insurance company in order to obtain financial compensation. Here are some of the most common causes of wrongful death in the United States.
Car Accidents
Car accidents remain the leading cause of wrongful death across the country. Each year, over 40,000 Americans die in car accidents. When a fatal crash occurs, the surviving family members may be able to recover financial damages from the party or parties at fault. However, please keep in mind that it may be challenging to identify all of the people who are liable for a loved one's wrongful death. In addition to the driver of the vehicle, there may be a separate owner who also bears responsibility.
Furthermore, if the vehicle was being used for commercial purposes, there may be another company that has contracted that vehicle to transport its goods. In cases in which the vehicle is owned by a governmental body, the amount of time available for a plaintiff's attorney to file a wrongful death lawsuit may be shortened, or other restrictions may apply. For example, if the vehicle is owned by the state of Illinois, legal actions must be pursued through the state's Court of Claims system, which could impose statutory limits on the amount of compensation that can be recovered for a wrongful death action.
In situations in which a defect in the vehicle was responsible for the wrongful death, the manufacturer of the vehicle and/or the manufacturer of a defective part in that vehicle may be held responsible. Given the number of parties that could potentially be accountable for someone's wrongful death, it is essential to retain a capable attorney who can identify and pursue everyone at fault for a fatal car accident in a timely fashion.  Otherwise, the deceased's close family members may find themselves forever barred from obtaining proper compensation for the wrongful death they have suffered.
Truck Accidents
Large semi trucks are some of the deadliest vehicles on the road. Because of their size and weight, accidents involving trucks often end in fatalities. While the average motor vehicle weighs about 2.5 tons, a large tractor-trailer can weigh as much as forty tons. If a loved one has been killed in a truck accident, and the accident was caused by the negligent actions of the truck's operator, a wrongful death claim or lawsuit may be pursued.
Obtaining adequate compensation for the victims of a semi truck accident can be a difficult task, however. In most cases, semi trucks are commercial vehicles, used to transport goods for business purposes. Because of the nature of commercial activity, a fatal crash involving a commercial vehicle may be more complex than other motor vehicle accidents resulting in wrongful death. This complexity stems from the number of parties that may be involved.
In addition to the driver of the semi truck and the driver's employer, very often another company may have hired the commercial transport company to ship its products. Other companies may be involved as well. As with car accidents, given the number of potential parties involved, it is of the greatest importance to identify and pursue everyone who may be at fault when a truck accident causes a wrongful death.
Medical Malpractice
In cases in which the negligent actions of a medical professional or facility result in a fatal illness or injury, the surviving close family members of that person may be able to bring a wrongful death action against the at-fault parties.  Medication mistakes, anesthesia errors, and surgical mishaps can all cause wrongful death and may be considered medical malpractice.
Whether someone has been a victim of medical malpractice, however, is often a complicated question, given the complexity of medicine and the need for expert witness testimony to prove nearly all medical malpractice cases.
In Illinois, medical malpractice is said to occur when a patient is injured because a physician or other medical professional deviated from the standard of care.  For a valid medical malpractice lawsuit over a wrongful death in Illinois, attorneys for the survivors must demonstrate the following:
Relationship – There was a doctor/patient relationship between the medical professional and the deceased.
Duty – The medical professional owed the injured party a duty of care.
Breach – The medical professional breached (failed to fulfill) that duty (deviated from the standard of care).
Damages – The deceased sustained physical, economic, and/or emotional damages (in this case, wrongful death).
Causation – The medical professional's "deviation from the standard of care" caused or contributed to the deceased's damages.
A wrongful death plaintiff's failure to establish all of these elements can result in the dismissal of a medical malpractice lawsuit in Illinois.
Workplace Accidents
Thousands of people die every year in workplace accidents in the United States.  Wrongful deaths on the job are especially common among those who work in dangerous industries, such as extraction or construction.  Among the elements that can lead to fatal workplace accidents are toxic chemicals, heavy machinery, explosions, electrocution, and falls from significant heights.  If the actions leading up to a worker's wrongful death fall within the course and scope of that worker's employment in Illinois, the surviving family members may pursue a claim under the state's workers' compensation system.
If, however, the employer did not follow industry safety standards as required by law, then surviving family members may have grounds for a claim for negligence.  If the workplace death was caused by an outside party who was not the worker's employer, attorneys for the deceased's family may also pursue a wrongful death claim or lawsuit against that negligent party.
Defective Products
If a person dies because of a defective product, lawyers for that person's family members might be able to seek compensation from the designer or manufacturer of that product or the vendor who sold it, depending on the nature of the defect. For such a wrongful death action to be valid, though, the victim must have been using the product as a reasonable person would have used it. The fatality must also have been the direct result of the specific defect for the family's wrongful death attorneys to be successful.
Am I Eligible To File a Wrongful Death Lawsuit?
In most instances, a wrongful death claim is filed by lawyers representing the spouse, the children, or another family member of the deceased. However, in some circumstances, other individuals may be eligible to file a wrongful death lawsuit.
Outside parties who may legally pursue wrongful death actions may include individuals who were heavily dependent on the victim or who relied on that person for some type of financial or material support.
In order to determine if you are eligible to file a claim under Illinois law, contact our wrongful death lawyers in Chicago for your free consultation and learn more about your options in the event of a loss.
How Long Do I Have to File a Wrongful Death Lawsuit?
In the state of Illinois, you typically need to file a wrongful death lawsuit within two years from when the death occurred, depending on the type of claim. This is known as the Statute of Limitations. If you do not file suit before the Statute of Limitations elapses, your wrongful death case could be forever barred. However, there may be certain exceptions permitted in Illinois wrongful death actions. To learn more about the time in which you can file a lawsuit, please contact the Chicago wrongful death lawyers at GWC to schedule a free, no-obligation case evaluation.
What Compensation Is Available for a Wrongful Death?
While each claim is unique, compensation in a wrongful death claim may be awarded for a variety of economic damages, including the following:
Medical bills
Past lost wages
Funeral expenses
Loss of services
Loss of future income
Loss of consortium
If the party or parties responsible for the wrongful death engaged in especially egregious or illicit behavior, such as operating heavy machinery under the influence, fleeing from police, or acting with criminal disregard for others, the plaintiff might be able to pursue punitive damages.  Illinois courts sometimes permit punitive compensation in extreme circumstances in the hope that additional punishment of highly negligent conduct may discourage similar misdeeds in the future.
The amount of punitive damages that may awarded can depend upon the gravity of the responsible party's misconduct, as well as his or her assets, with wealthier defendants potentially facing greater financial penalties than those of more limited means.  GWC Injury Lawyers will always work to maximize the amount of punitive damages recovered when the facts of a wrongful death case warrant them.
To learn more about what types of compensation may be available for the wrongful death of your loved one, schedule a free case evaluation with GWC today.
How Long Will a Wrongful Death Case Take?
Every wrongful death case is different, so it is impossible to know up front how long it will take to resolve your claim.
To some extent, the duration of your wrongful death case may be influenced by the Statute of Limitations, which is the amount of time a plaintiff has to file suit.  The Statute of Limitations in Illinois is typically two years after the date of death in most wrongful death cases, though some exceptions may apply.  If a claim cannot be settled before the Statute of Limitations runs, a plaintiff may need to file a lawsuit.  Failure to file suit or otherwise resolve a wrongful death claim before the Statute of Limitations elapses may forever bar financial recovery.
But though a lawsuit needs to be filed before the Statute expires, that does not mean it will take that long to conclude a wrongful death case.  A variety of factors may influence how long the process will take, including legal merit, the insurance coverage available, and the economic damages involved.  No two wrongful cases are exactly alike, so the timeline for one claim has no bearing on another case.
While we cannot predict the future, GWC can provide you with a no-cost, no-obligation consultation if you are thinking about pursuing a wrongful death case.
How Much Does It Cost to Hire a Wrongful Death Lawyer?
GWC's wrongful death attorneys work on a contingency fee basis. This means that we do not charge money upfront to any clients who retain us. Only when we successfully resolve a wrongful death case do we take a fee in the form of a percentage of the verdict or settlement, along with reimbursement for expenses.  The more a client gets paid, the more we get paid.  It is a mutually beneficial arrangement that encourages us to maximize the value of a wrongful death claim.
Proving Responsibility
As with many lawsuits, a robust argument must be built to prove that the act of the defendant was the primary factor in the wrongful death of the victim. What this means is that the wrongful conduct of the defendant must have created a direct series of events that ultimately resulted in causing a fatal injury to the deceased. If a plaintiff fails to demonstrate the causal relationship between the defendant's misconduct and the victim's demise, obtaining full and fair compensation for a wrongful death may not be possible.
For this reason, retaining strong legal representation in the event of a wrongful death may mean the difference between the success and failure of a wrongful death lawsuit.  To learn more about what you can do to build the best case possible if you have lost a loved one, schedule a no-cost, no-obligation wrongful death consultation at GWC Injury Lawyers.
Need Help? Contact Our Wrongful Death Lawyers Today
With more than $2 BILLION successfully recovered in verdicts and settlements, GWC is one of the premier Personal Injury and Workers' Compensation law firms in Illinois. Click here to learn more about just one of the many wrongful death cases that we have successfully handled over the years.
For more information about how we can help you, call us today at 1-312-464-1234 or reach us online by filling out our "Free Case Evaluation" form and we will contact you shortly after we receive your inquiry.