Schedule aFREE
Consultation Today!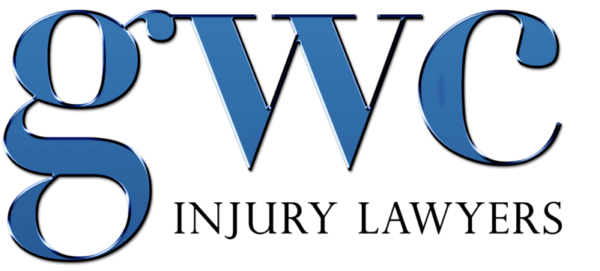 Chicago Construction Amputation Injury Attorneys
At the law offices of GWC Injury Lawyers, our personal injury attorneys have represented a number of workers who have lost a limb to an amputation-type injury. In some instances, the worker lost a leg or arm on the job site. In other cases, the worker suffered such severe injury that the limb had to be amputated at the hospital.
Crush accidents – when a worker is caught in a cave-in or is pinned between equipment – often lead to amputation because the damage is so extensive.
The physical recovery period after loss of a limb is much shorter than rehabilitation for burn injuries, brain injuries, or spinal cord injuries. The extent of damage is clear and rehabilitation can begin almost immediately. The psychological trauma of the accident, however, will take time.
Financial Recovery For Amputation Injuries
If you lost a leg, a foot, a hand, or an arm in a construction site accident, and you believe that someone else may be to blame, the Chicago construction accident injury attorneys at GWC Injury Lawyers stand ready to help. GWC has the network, the experience, and the substantial resources necessary to litigate even the most complex injury case. Contact our Chicago law office to speak with a lawyer about your amputation injury.
Proving Amputation Injury And Dismemberment Cases
There are two parts to every third party injury case: proving who was at fault for the accident and proving the extent and cost of the injuries over a lifetime. GWC is well prepared on both counts.
We've been handing construction accident claims involving amputation injuries in Chicago for more than 40 years. We understand the building trades inside and out. We have access to a range of experts who can help us determine causation. We also have our own internal investigators who work to secure evidence from the accident scene.
In amputation cases, the cost of recovery will focus on immediate medical expenses, physical and occupational therapy, and prostheses to allow you to regain function. Some things in your home may need to be adapted to allow you maximum independence.
There may be certain things you cannot do that you could do before. You deserve compensation for any loss of function, particularly if it means you can no longer do the work you were trained to do. (See our verdicts and settlements page for examples of financial recoveries we've made for clients who could no longer work in construction.)
Contact A Chicago Amputation Injury Attorneys Today
Talk to a knowledgeable construction accident lawyer. Your consultation is FREE and you are under no obligation. Simply call our Chicago office toll free, 1-312-273-6745, or contact an Illinois amputation injury attorney online by completing our "Free Case Evaluation" form.