Schedule aFREE
Consultation Today!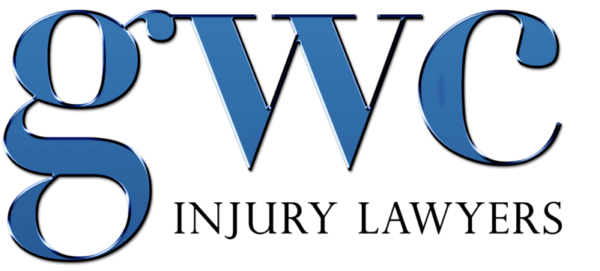 Chicago Bicycle Accident Lawyers
Bicycle Accidents Are Common
Bicycling is a popular activity amongst children and adults alike. Its health benefits are well known and it can provide great enjoyment. But this hobby is not without its hazards.
According to statistics compiled by the Illinois Department of Transportation, on average there are thousands of cyclists that are injured each year on the roads in our state.
Did you know that while many people were injured in the majority of these incidents, 28 of the collisions caused fatalities?
Have you or someone you love become one of those victims due to the negligence of another motorist?
The Chicago bicycle accident attorneys at the law offices of GWC Injury Lawyers have successfully represented numerous injured Illinois bicyclists, and we look forward to doing the same for you.
Take control. Call us today at 1-312-273-6745 or reach us online by completing our "Free Case Evaluation" form and let us discuss the merits of your claim.


We Win Cases
$6,117,000
Settlement
Truck Accident
For a driver and passenger who sustained multiple injuries when hit by a semi-truck driver.
For an avid motorcyclist who collided with a sedan making an unexpected left turn at a Winnebago County intersection.
$4,450,000
Settlement
Automobile Accident
An Iraqi war veteran sustained fatal injuries after striking a pothole while riding his motorcycle in the City of Chicago.
$1,900,000
Settlement
Auto Accident
26 year old was killed in a devastating multi-car semi-truck collision.
$1,700,000
Settlement
Auto Accident
A motorcyclist seriously injured his legs when he was struck by an SUV.
$1,250,000
Settlement
Auto Accident
Three brothers were involved in a major car accident resulting in surgery and broken bones.
$800,000
Settlement
Auto Accident
Female passenger sustained a devastating ankle injury when a semi-truck made an improper left turn in front of her vehicle.
$5,800,000
Settlement
Auto Accident
A mother was the sole survivor of van crash succumbed to catastrophic injuries.
$5,500,000
Settlement
Auto Accident
A mother and daughter suffered multiple injuries in an auto accident when another car disobeyed a stop sign.
$4,400,000
Settlement
Auto Accident
A male driver suffered a fatal accident as a result of a semi-truck driver swerving his truck into west bound…
$435,000
Settlement
Auto Accident
An automobile driver sustained aggravation of preexisting degenerative neck condition that necessitated surgery.
$295,000
Settlement
Auto Accident
An elderly woman was knocked down by a cab and sustained a broken leg.
$100,000
Settlement
Auto Accidents
A policy limits settlement on behalf of a pedestrian that was struck by a car while crossing street at night.
$8,000,000
Settlement
Auto Accident
A male driver sustained a traumatic brain injury after a truck from a major trucking company collided with his vehicle.
Legal Rights Of Bicyclists
Because a bicycle is considered a vehicle, under Illinois law, bicyclists have the same responsibilities and corresponding rights as operators of other vehicles like trucks and automobiles. Oftentimes, collisions involving bicycles occur because a distracted driver carelessly fails to notice a bicycle in its path, or otherwise neglects to follow the rules of the road. When you call GWC, a knowledgeable bicycle accident attorney will immediately assess the facts to identify any people and/or entities whose fault may have played a role in causing your injuries or those of your loved one.
Especially when the other party to the crash is driving a larger vehicle, the chances of serious or fatal injuries runs high. In the case of head injuries – one of the most common types of injuries sustained by bicyclists – the effects can be long-lasting or permanent. The accompanying medical expenses and time missed from work may seem overwhelming. If you were injured while riding your bicycle and believe that your injuries resulted from someone else's negligence, contact GWC today.