Schedule aFREE
Consultation Today!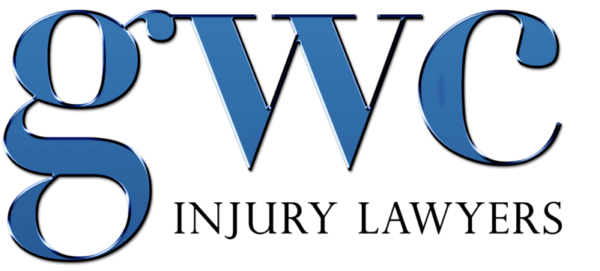 Chicago Bair Hugger Warming Blanket Infection Lawyers
Doctors Have Concerns About Using Bair Hugger Warming Blankets.
Patients who have suffered from deep joint infections and other life-threatening complications after surgeries involving Bair Hugger Therapy have filed lawsuits against the manufacturer of the device, 3M.
Some doctors have concerns about using Bair Hugger warming blankets because of a higher risk of contamination during surgeries. Patients who were diagnosed with serious infections following joint replacement surgery that involved the use of this therapy should contact our firm immediately.
Our lawyers are handling potential lawsuits on a contingency fee basis, which means you will not pay any fees unless we receive a settlement on your behalf. Dedicated to justice, the personal injury attorneys at GWC Injury Lawyers will fight for you.
Potential Benefits of a Bair Hugger Warming Blanket Lawsuit
At GWC Injury Lawyers, we work for you. If you are an injured victim of a forced air warming blanket, it is wise to seek free legal advice in a consultation. In addition to having someone to talk to, knowing your attorney is litigating for you may ease your mind and stress levels.
Potential benefits of a Bair Hugger warming blanket lawsuit may include compensation for:
Medical expenses
Lost wages
Disability
Pain and suffering
Funeral costs
If you or someone you know has been injured by a Bair Hugger warming blanket, contact the law firm of GWC Injury Lawyers today. Do not delay another minute. Experienced personal injury attorneys are waiting to speak with you about your claim.
Bair Hugger Infection Risk
It is estimated that hospitals have treated more than 180 million people since the device came on the market in 1988. However, multiple studies have found that forced air warming carries a high risk of contamination at surgical sites.
Possible problems and risks associated with the warm air blanket include:
Increase of bacterial infections in people treated with the device
Amputations
Longer hospitalization and additional surgeries
Increased risk of joint infection
Intravenous antibiotic treatment
Physical therapy
Bair Hugger Forced Air Warming System
A Bair Hugger warming system or forced air warming blanket (FAW) works by circulating warm air through a hose into a blanket that covers the patient. The blankets, which are often used during hip and knee replacement surgeries, use pressure points to keep surgical patients warm by regulating body temperature.
Operating rooms have a specially designed air-flow system which pushes cool air down and draws it away through return air inlets. This is designed specifically to keep bacteria or contaminants out of the surgical field. Studies indicate that the Bair Hugger forced air warming blanket may disrupt these airflow systems, substantially increasing the number of particles over the surgical site.
Bair Hugger Inventor Issues Warning
Dr. Scott Augustine, an anesthesiologist, is the inventor of Bair Hugger. It was FDA approved in 1988, the same year it came out. In 2010, Augustine announced that his warming blanket was dangerous. Because air can recirculate and pull contaminants off the surgical floor and deposit them into sterile sites, patients in surgery may be at risk for deep joint infections.
Signs of a joint infection after surgery may include:
Wound drainage
Fatigue
Swelling
Redness or warmth around the wound
Fevers or chills
Increase in stiffness or pain in joint
It is important to contact your doctor immediately if you notice any of the above infection signs and receive treatment right away.