Schedule aFREE
Consultation Today!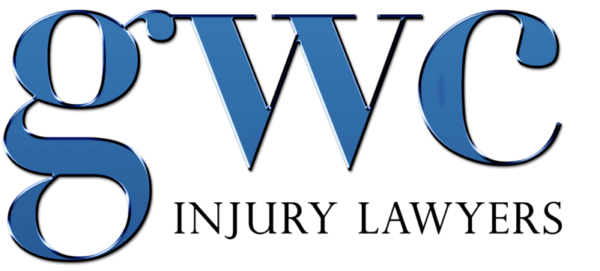 Chicago Stryker Hip Implant Recall Lawyers
Injured By Defective Metal Hip Implant Devices?
One of the most unsettling feelings in the world is finding out the device that is implanted in your body and that was supposed to help you heal is now injuring you. It only adds to feelings of fear and unrest to learn that the device has been recalled and that you may have to undergo revision surgery.
If, like thousands of Americans, your Stryker hip implant device harmed you and required revision surgeries, please know that you are not alone.
The personal injury attorneys at GWC Injury Lawyers are working with injured patients and their families who have been victims of recalled hip replacement medical devices. Have you been injured by defective metal hip implant devices? Contact our law firm immediately.
About Stryker Devices
In 2009, the FDA approved Rejuvenate and ABG II hip implant devices. The devices produced by Stryker are metal-on-metal hip implants. Because of the nature of the devices, they pose serious risks to patients. Researchers found that the metal in the hip implant devices had a high-failure rate. It often became corroded and seeped into patient's bloodstreams, causing metallosis.
Interestingly enough, these devices belong to a new class of hip replacement devices that have emerged over the past 20 years, with similar devices produced by Johnson & Johnson also being subject to recall. Stryker Corporation is a large Fortune 500 company based in Michigan. The company's orthopedic division specializes in producing joint replacement medical devices, including the very dangerous metal hip replacement systems that have injured thousands across the globe.
The devices, including the Rejuvenate Hip Replacement Systems (Rejuvenate) and the ABG II Modular Neck Hip Stems (ABG II), were recalled after patients were harmed in 2012.
Stryker Injuries and Complications
It is not an exaggeration to say that patients who have received Stryker hip implants have suffered debilitating and devastating injuries and complications.
Medical researchers have found that the use of the Stryker implant devices can cause severe tissue damage and organ degradation. Additionally, researchers have identified that the devices also carry a heightened risk of dangerous metal poisoning.
Additional dangerous side effects of the hip recall systems include:
Pain
Swelling
Metallosis
Inflammation
Kidney or liver damage
In July of 2012, the company voluntarily recalled its most popular metal hip implant devices after numerous complaints that the devices corroded within the bodies of patients causing injuries.
The devices were recalled after more than 40 patients complained to the U.S. Food and Drug Administration (FDA) that they had been injured. Since that initial recall, more than 90,000 patients have been affected by the device.
Stryker Hip Recall Lawsuits
Medical device manufacturers have a legal obligation to design, test, and manufacture products that are safe. This obligation is especially important when the medical devices will be implanted in the bodies of vulnerable adults.
When companies fail to fulfill this obligation, the legal system allows patients and their families to pursue personal injury lawsuits in federal and state courts.
More than 2,000 cases are currently pending in litigation surrounding Stryker's hip implant devices. The company has already attempted to settle thousands of cases that were consolidated in federal court in Minnesota and state courts in New Jersey in large multi-district litigation proceedings.
November 2014 Settlement
Stryker Corporation announced a settlement on Nov. 3, 2014 for thousands of claims that were pending against the company.
Under the terms of the Nov. 2014 agreement, the company agreed to pay each patient with a defective implant a base price of $300,000.00. Additional monies were also allocated for patients who were particularly harmed by further complications on a case-by-case basis.
Eligibility for the settlement program is reserved for patients who received the implant and either already had revision surgery to replace the device or need the revision surgery but are too ill to undergo the procedure.
The deadline to file a claim for the settlement program is March 30, 2015.
Injured patients who miss the deadline or do not want to settle, however, still have the option of filing a personal injury lawsuit directly in the U.S court system.
Talk with an experienced attorney at GWC who can help you enroll in the Stryker Modular Hip Settlement Program. There are multiple steps to the process, and you may not get your compensation without proper assistance.
Compensation for Patients Injured By Stryker Hip Implants
The goal of the Stryker lawsuits is to get patients the financial compensation they deserve. Under the law, injured patients can recover for a wide range of damages, including reimbursement for medical expenses and compensation for pain and suffering.
The most important thing to remember is to contact your medical providers and an attorney for assistance. Your doctors can ensure your health and safety while a lawyer can protect your legal interests.
Legal representatives for the medical device manufacturer may reach out in an attempt to get you to sign waivers. Do not sign anything without first speaking with an attorney.
A lawyer can evaluate any proposed settlement and make sure that you are compensated for your pain and suffering and for any future financial and adverse medical effects which may occur.
Aggressive Stryker Recall Lawyers in Chicago
Over the years, we have collected more than a $2 billion in judgments, awards, and settlements for our clients.
As one of Illinois' largest personal injury law firms, we have gone up against some of the biggest and most negligent companies and prevailed.
Our team of aggressive trial attorneys devotes their time to holding companies that produce defective products accountable for the injuries that they cause.
Our clients are satisfied, and our results speak for themselves. It is not too late to get your family the justice they deserve.
If someone has been injured by a Stryker defect, do not hesitate to contact our firm for a free case evaluation. If we take on your case, you don't pay anything unless you win.
You can contact us at your convenience in one of three ways:
Call 1-312-675-4839
Use the Live Chat feature 24/7
Fill out the Free Case Evaluation form
Directions to our Chicago Office