Schedule aFREE
Consultation Today!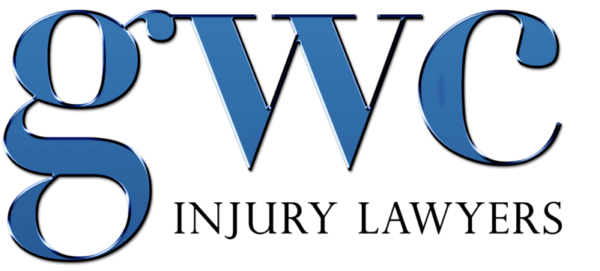 Complications from a mesh device or surgery?
Since the mid-1990s, vaginal mesh products have exploded on the market. They are used to treat pelvic organ prolapse (POP) or stress urinary incontinence (SUI).
Both of these conditions can plague women after a hysterectomy, childbirth, menopause, or a heavy lifting accident.
Unfortunately, women all over the country have been injured by vaginal mesh and pelvic sling implants that were supposed to improve the quality of their lives.
If you have experienced complications from a mesh device or surgery, you have legal options. Our skilled personal injury lawyers will investigate your injuries and guide you through the personal injury process.
What is Transvaginal Mesh?
More than 65,000 transvaginal mesh lawsuits have been filed in America. The lawsuits target the manufacturers of the products.
Some companies such as American Medical Systems have settled with the women injured by their products. Other companies, such as Johnson & Johnson, are continuing to fight.
Recently, Johnson & Johnson, the manufacturer of one of the most popular mesh implants, lost a jury verdict in the amount of $5.7 million. In 2013, Johnson & Johnson lost a lawsuit from a patient who was forced to undergo 18 surgeries after using the company's Prolift vaginal implant. The plaintiff in that case won $11.11 million for her pain and suffering.
For women who have complications arising from the implantation of transvaginal mesh, the effect on their daily lives can be devastating. The long-term health complications associated with these products have robbed women of their ability to work and care for their families.
Our attorneys are assisting injured patients by arguing that the companies knew about the dangers and complications to women and still failed to warn them about the products that they sold.
Negligent pharmaceutical companies should be held responsible for the injuries that they cause. This is especially true when they were aware of the dangers and failed to warn doctors, federal safety regulators, patients, and their families.
GWC Injury Lawyers attorneys are currently reviewing claims by women who have suffered painful injuries. To discuss your case during a free consultation, contact our law firm.
Transvaginal mesh and pelvic sling medical devices are used to reduce and address complications with urinary incontinence or organ prolapse. When designed properly, the purpose of these medical implants is to ensure that the bladder and uterus remain in place to supplement the abdominal muscles that no longer work well.
These products first received approval from the U.S. Food and Drug Administration (FDA) in the 1990s. With more than 500,000 surgeries conducted each year, the use of transvaginal mesh implants to address pelvic organ prolapse is very common. However, despite doctors embracing these products to replace older, surgical products, over 4,000 injuries and complaints have been filed with the FDA about complications involving pelvic mesh products.
The largest manufacturers of mesh implants, who have also been sued, include:
C.R. Bard
American Medical Systems
Boston Scientific
Coloplast
Ethicon (Johnson & Johnsons subsidiary)
The top five manufacturers of vaginal mesh products listed above use multiple brands to market their products and generate billions of dollars in profits each year.
Transvaginal Mesh Recalls
Although many mesh products are on the market, very few have actually been recalled. The first transvaginal mesh to be recalled was ProtoGen Mesh, produced by Boston Scientific.
The device was recalled in 1999 because of injuries to women.
Mentor Corporation's ObTape was also recalled and Johnson & Johnson, one of the biggest players in this field, has been forced to recall four of its mesh products, including:
Gynecare Prolift Kit
Gynecare Prolift + M Kit
Gynecare TVT Secure
Gynecare Prosima Pelvic Floor Repair System Kit
At least 100 different types of vaginal mesh implant devices have been on the market at one time or another. More than 40 medical device companies have produced these devices to be implanted in women.
Transvaginal Mesh Dangers & Injuries
Thousands of women have experienced severe pain and suffering after undergoing surgery to receive a transvaginal mesh implant.
The FDA first announced that women who use surgical mesh products are at greater risk for complications in 2008. Then in July of 2011, the FDA issued a safety communication detailing how thousands of women reported serious complications from using pelvic mesh inserts.
Serious complications arising from these mesh products include:
Pain
Infection
Bleeding
Organ prolapse
Erosion of the mesh
Perforation of organs
Perforated blood vessels
Difficulty engaging in sexual intercourse
Many women require surgery to attempt to remove portions of the transvaginal mesh from their bodies. Complicating these surgeries is that the mesh can adhere to a woman's body, making an attempt to remove it extremely painful if not impossible.
Women injured by these products have retained attorneys to pursue litigation against the manufacturers.