Schedule aFREE
Consultation Today!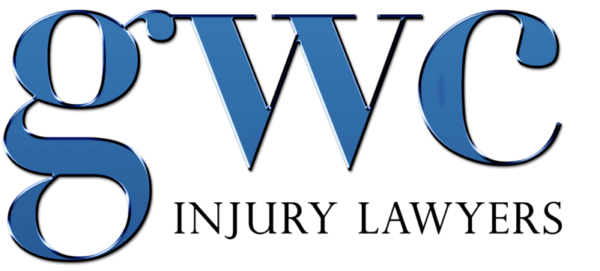 Illinois Construction Site Fall Injury Lawyers
In a construction site fall accident, workers are often performing their duties on scaffolding or a roof that either gives way or fails to support the weight of the employee.
There can be many different reasons, which can include defective equipment, lack of safety precautions, or bad weather. In Illinois, there are very specific laws that outline the type of safety measures that need to be implemented on a job site to help ensure the safety of the workers.
Unfortunately, many of these regulations are not followed, and, consequently, workers get injured. Have you or someone that you love been injured after falling at a construction site? Did you know that you or that victim may be eligible to file a damages lawsuit?
For more than 40 years, the law offices of GWC Injury Lawyers have been helping injured workers to fight for the justice that they deserve. In fact, we are the preferred attorneys for many unions and trade organizations in the state. As a result, our highly trained attorneys have DETAILED knowledge of the issues that many injured workers and their families face.
To find out if we can help you, call us today at 1-312-675-4839 or contact us online "here".
Spinal Cord Injuries From Work Place Falls
A spinal cord injury is often the result of damage to nerves, muscles, tissue, or bone that occurs due to a forceful blow or compression.
While most head and spinal cord injuries occur in car and truck accidents, they also result from falls on Chicago construction sites, as in the following examples:
A worker falls from a roof, scaffolding, a ladder, or wood planking
A worker is hit in head by a piece of falling equipment, suffering a traumatic brain injury
A worker trips over cords or construction material and hurts his or her back
These sudden, forceful blows to the head, neck ,and back can result in devastating, often permanent damages, including traumatic brain injury, paraplegia, and quadriplegia. Workers who have suffered brain and spinal cord injuries often need substantial long-term medical care or day-to-day assistance with life tasks, and recovery from brain and spinal cord injuries is costly.
Financial Recovery For Construction-Related Back And Head Injuries
If a loved one has sustained a brain or spinal cord injury and you believe that someone else is to blame, the Chicago injury attorneys at GWC Injury Lawyers stand ready to help. GWC has the network of experts, the experience, and the substantial resources necessary to litigate even the most complex brain and spinal cord injury case.
Example Case: Our client, an ironworker, suffered a serious spinal cord injury and became quadriplegic after falling off the roof of a one-story house because the decking sheets on the prefabricated metal building contained excessive amounts of oil. We secured a $10 million verdict from two manufacturers.
Proving Damages From Back And Head Injuries In Falls
At GWC, we are passionate about procuring full and fair compensation for construction workers and families who are suffering the devastating physical and emotional effects of brain and spinal cord injuries.
These are not simple cases. Brain and spinal cord injuries involve complex medical issues. Your attorney will work with medical specialists to determine the extent of the injury, the type of rehabilitative services needed, the level of recovery that may be possible, and the services you will need over the course of a lifetime.
Medical experts can be costly. Not all law firms are equipped to extend their own resources over the length of time it may take before the extent of disability is fully known. But GWC is a large firm with the resources to invest in your case.
Contact Our Illinois Spinal Cord Injury Lawyer
The traumatic brain and spinal cord injury attorneys at GWC welcome the opportunity to answer your questions about fall-related injuries on Chicago construction sites.