Schedule aFREE
Consultation Today!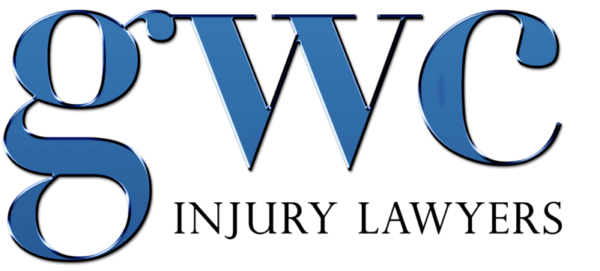 Illinois Hit-and-Run Accident Lawyers
A hit-and-run accident is a type of automotive collision involving one or more vehicles, where the at-fault motorist does not stop at the accident scene.
The law in Illinois makes it clear that a driver who hits someone with a car or other motor vehicle needs to stop and stay at the scene. Failure to comply with this mandate can be considered a felony, and it adds significant risk to the other driver whose injuries can continue to worsen if no one else is nearby to help.
Have you have suffered serious personal injuries or lost a loved one as a result of a hit-and-run driver?
We can help. The attorneys of GWC Injury Lawyers take a strategic, aggressive approach, marked by early intervention and a shared commitment to client service. Call our highly trained legal team today at 1-312-626-9154 or reach us online 24/7 via our live chat or "Free Case Evaluation" form and let us review the details of your hit-and-run accident.
We offer free consultations and only get paid when a recovery is made on your claim.
Common Causes Of Chicago Hit-And-Run Car Accidents
A hit-and-run is a reckless act. Most people would never simply drive away from an accident unless they had good reason. The majority of the time, hit-and-run drivers flee the scene because they are hiding something:
Fault: When drivers know that it was their own speeding or distracted driving that caused an accident, they are more likely to flee.
Lack of valid driver's license or insurance: Fearing further legal trouble, unlicensed, uninsured, or underinsured motorists are common candidates for a hit-and-run.
Alcohol: Drunk driving is one of the most frequent causes for a hit-and-run.
How We Can Help With Your Hit-And-Run Damages Claim
With more than 40 years of representing injured clients in Illinois, we have built up an impressive array of resources to help with your case:
Investigators: We work with professional investigators who will promptly explore the circumstances surrounding the accident to determine the vehicle owner's identity and establish causation.
Accident experts: We work with forensic experts and accident reconstructionists who can detail the events of the accident to the judge and jury.
Expert medical witnesses: We have a network of highly skilled expert witnesses to help establish damages in your case.
Our own attorneys: Of course, our attorneys are the most important resource for your claim. Our experienced Illinois car accident lawyers will take a smart, aggressive approach to settling or trying your case.