Schedule aFREE
Consultation Today!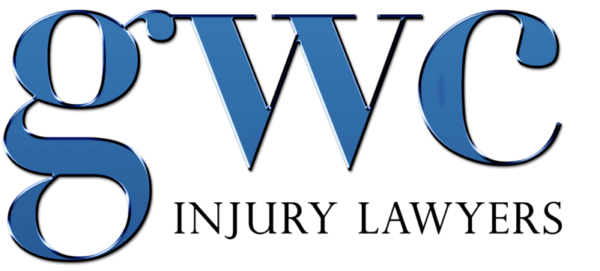 Chicago Rear-End Car Accident Attorneys
Rear-end collisions are among the most common types of motor vehicle accidents. They occur most commonly in slow-speed situations at intersections, but they can also occur at high speeds, as when one driver rear-ends another driver on the highway. Even when they occur at slower speeds, rear-end accidents can cause severe injuries and property damage.
Have you been injured in a rear end accident that was caused by another motorist?
At the law offices of GWC Injury Lawyers, our Chicagoland area attorneys have been helping clients injured in rear-end accidents for more than 40 years and have successfully recovered more than $2 BILLION in compensation. We are big enough that we never have to back down, no matter how high the stakes.
Take control and learn more about your legal options. You may be eligible to file a damages lawsuit that claims financial compensation for any injuries and/or losses that you may have sustained in the accident.
Call us today at 1-312-626-9154 or reach us 24/7 online via our Live Chat or Free Case Evaluation form.
Proving Causation In Rear-End Collisions
Traffic laws require every driver to remain at a safe distance from the next driver forward.
Although this can make a rear-end collision case appear to be a foregone conclusion, the fact is, skilled legal representation is important for getting the best outcome possible in your case. In addition to tailgating, distracted driving and drunk driving are common causes of rear-end car accidents. We have substantial experience in these cases, and we know how to demonstrate what caused your injuries.
Our top team of lawyers will take immediate action to begin the investigations and the case preparation. We work with accident reconstructionists to establish the fault of defendants, expert medical witnesses to establish the full extent of our clients' medical costs, and other specialists to help bolster our clients' cases. We will do everything we can to help you receive the full compensation available to you under the law.
We are one of Illinois' leading workers' compensation and personal injury law firms and handle serious injuries and wrongful death claims arising out of rear-end accidents. Whether you have suffered whiplash, spinal cord injuries, amputations, brain injuries, or the loss of someone you love, we have the legal experience and knowledge to help you obtain whatever compensation is available to you in your case.
Contact Our Chicago Lawyers Today
If you have been injured in a rear-end collision or suffered property damage in this type of auto accident, do not hesitate to call us.
It is important to get us involved as early as possible, so that important evidence is not lost, witnesses do not become unavailable, and we are able to more accurately reconstruct the accident to build your case.
Contact the legal team at GWC Injury Lawyers by calling 1-312-626-9154 or reach us online via our "Free Case Evaluation" form for your 100% FREE consultation.