Schedule aFREE
Consultation Today!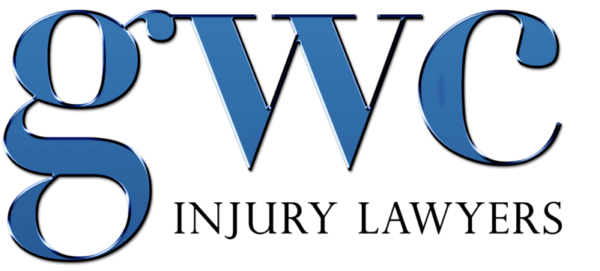 Chicago Texting and Driving Accident Lawyers
Have You Have Been Injured By A Distracted Driver?
Distracted drivers, particularly those who are texting as they drive, are a menace on the roads. Studies show that distracted drivers are actually six times more dangerous than drunk drivers. If you or someone you love has been injured by a driver who was texting, you know the devastating impact that such an accident can have on your family. What you may not know is that you may be entitled to financial compensation for your injuries. Each year, hundreds of accidents in Illinois are caused caused by distracted drivers.
If you have been injured by a distracted driver, let our lawyers help you fight for your rights. We are the one of the leading personal injury law firms in Illinois and have successfully recovered more than $2,000,000,000.00 in compensation for our clients.
Texting While Driving Is Against The Law
In Illinois, texting and driving has been illegal since January 1, 2010. It is illegal to text on a cellphone, a tablet, a PDA, or any other device that can send an electronic message.
Many drivers believe that they are an exception to the rule that most people cannot drive safely while texting. However, this is simply not the case. There are no exceptions.
Texting and driving was outlawed in Illinois for a reason. Research has demonstrated that texting while driving significantly increases the likelihood of a crash.
The injuries from texting and driving can be serious and even fatal.
The National Highway Traffic Safety Administration (NHTSA) estimates that more than 3,000 individuals were killed in accidents involving distracted driving, including texting and driving, in 2013.
Common Texting And Driving Injuries
While there can be many contributing factors in an auto accident, the reality is that most collisions are caused by negligent drivers and could have been prevented.
It's unfortunate that despite recent advancements in automotive safety devices like automatic braking, lane changing sensors, and other accident avoidance technology, human error is still a dominant factor in almost all serious auto accidents.
Car accidents are most frequently caused by:
Driver negligence
Drivers who are texting
Bad weather conditions
Fatigued drivers
Mechanical failure
Have you been involved in an accident in Chicago and need effective legal advice from an experienced lawyer?
At the law offices of GWC Injury Lawyers, our attorneys have the resources and the tenacity to see your case from beginning to end.
Finding Evidence Of Texting And Driving
Drivers who cause an accident while texting and driving are acting recklessly.
Many drivers believe they won't get caught, but our experienced attorneys know precisely how to gather evidence that a driver was texting when he or she caused an accident.
If your accident was caused by a negligent driver, our attorneys will:
Interview and cross-examine witnesses
Subpoena cellphone records
Hire telecommunications experts
Building an excellent legal case takes time, patience, and motivation. At our firm, we will use all of our considerable resources to prove that your car accident injuries were caused by a distracted driver who was texting when he or she should have been focused on the roads.