Schedule aFREE
Consultation Today!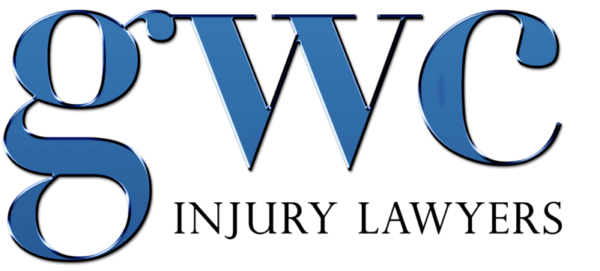 Can I Claim Wage Loss for a Car Accident?
Wage LossIf you have been wrongfully injured in a car accident in Illinois, there is a good chance that you are thinking about pursuing a personal injury claim to obtain financial compensation. You imagine you might be reimbursed for your medical treatment, but that may not be the only cost you have incurred. If you have been unable to work because of the incident, you could be wondering, "Can I claim wage loss for a car accident?"


Yes, you can. In Illinois, you can pursue compensation for a number of damages in car accident cases – not just for medical bills, permanent injuries, or pain and suffering, but also for lost wages. If your car accident injuries prevent you from going to your job, the amount of your settlement could reflect the earnings you lost because of the incident.
We Win Cases
$6,117,000
Settlement
Truck Accident
For a driver and passenger who sustained multiple injuries when hit by a semi-truck driver.
For an avid motorcyclist who collided with a sedan making an unexpected left turn at a Winnebago County intersection.
$4,450,000
Settlement
Automobile Accident
An Iraqi war veteran sustained fatal injuries after striking a pothole while riding his motorcycle in the City of Chicago.
$1,900,000
Settlement
Auto Accident
26 year old was killed in a devastating multi-car semi-truck collision.
$1,700,000
Settlement
Auto Accident
A motorcyclist seriously injured his legs when he was struck by an SUV.
$1,250,000
Settlement
Auto Accident
Three brothers were involved in a major car accident resulting in surgery and broken bones.
$800,000
Settlement
Auto Accident
Female passenger sustained a devastating ankle injury when a semi-truck made an improper left turn in front of her vehicle.
$5,800,000
Settlement
Auto Accident
A mother was the sole survivor of van crash succumbed to catastrophic injuries.
$5,500,000
Settlement
Auto Accident
A mother and daughter suffered multiple injuries in an auto accident when another car disobeyed a stop sign.
$4,400,000
Settlement
Auto Accident
A male driver suffered a fatal accident as a result of a semi-truck driver swerving his truck into west bound…
$435,000
Settlement
Auto Accident
An automobile driver sustained aggravation of preexisting degenerative neck condition that necessitated surgery.
$295,000
Settlement
Auto Accident
An elderly woman was knocked down by a cab and sustained a broken leg.
$100,000
Settlement
Auto Accidents
A policy limits settlement on behalf of a pedestrian that was struck by a car while crossing street at night.
$8,000,000
Settlement
Auto Accident
A male driver sustained a traumatic brain injury after a truck from a major trucking company collided with his vehicle.
How Can I Ensure Full Compensation For My Wage Loss?
Wage loss claims can be challenging. Insurance adjusters and defense attorneys tend to object to lost wages as a form of damages. It is generally beneficial to have a written note from a doctor ordering you off of work because of your medical condition. Nevertheless, even with a prescription, the defense may require extensive documentation about your income and continue to cast doubt about whether your injuries really prevented you from working.
In these cases, it often helps to have a skillful car accident attorney who can compellingly present your case to an insurance company, a defense attorney, or a jury. Only by conveying the full extent of your damages – including wage loss – can you hope to obtain a settlement or judgment that accurately reflects what your car accident injury claim is really worth. To help ensure that this happens, consider retaining the car accident attorneys at GWC Injury Lawyers LLC.
With more than $2 billion recovered in verdicts and settlements on behalf of our clients, GWC is one of the premier Personal Injury and Workers' Compensation law firms in Illinois. Our car accident lawyers have the experience, the determination, the resources, and the reputation necessary to get you and your family the justice you deserve.
To schedule a free, no-obligation consultation with a dedicated car accident attorney, contact GWC today. You may call us at (312) 757-7462 or click here to chat with a representative.