Schedule aFREE
Consultation Today!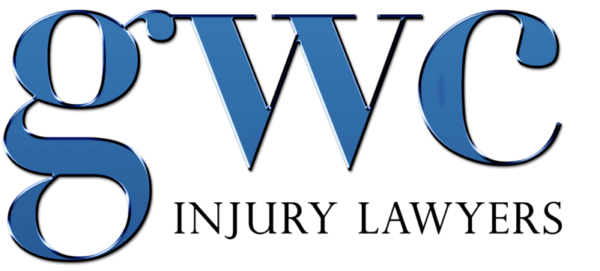 Chicago Fatal Construction Accident Attorneys
Nothing can compare to the intense feelings of loss and grief that overwhelm families when a loved one dies as a result of workplace safety and OSHA violations or another's negligence.
At the law offices of GWC Injury Lawyers, we consider wrongful death cases to be some of the most important work that we do for client families. In addition to outstanding legal representation, our clients receive a degree of emotional support and kindness rarely found at a personal injury law firm.
Read about the case of Ernesto Oliva, a carpenter who lost his life in an elevator shaft fall, and the results we secured for his wife and young children.
If you need to consult an attorney about the wrongful death of a loved one, contact a Chicago fatal construction accident lawyer at GWC by calling 1-312-675-4839. We are here to help you through this difficult time and have a proven track record of success.
Although It's Difficult, Do Not Wait To Talk To A Lawyer
It is very important that your lawyer be able to investigate the facts of the accident as soon as possible. As time goes by, more and more evidence is lost or covered up, and witnesses become increasingly unavailable or unreliable. Although this is a particularly hard time, calling a lawyer now can be very helpful for you later as your family may be able to receive substantial compensation.
The Illinois' Wrongful Death Act allows families to recover economic damages such as loss of earnings and benefits that the deceased family member would have earned throughout his or her lifetime.
As significant as that monetary award may be, it pales in comparison to the damages you may be awarded for loss of your relationship with your loved one – be that a spousal relationship, a parent-child relationship, or a child-parent relationship.
In some cases, a claim can be made under Illinois' Survival Act for compensation for the physical and mental suffering your loved one endured between the time of the accident and his or her death.
Workers' compensation also allows families to recover financially.
The Resources You Need For A Successful Wrongful Death Claim
We feel strongly about winning justice for families torn apart by wrongful death. We spare no expense in putting together a strong case to ensure maximum recovery for our client families.
Because the deceased worker cannot testify about how the fatal construction accident occurred, we secure accident reconstruction experts to determine causation and to provide testimony in court.
Videos are often an important tool in maximizing the value of a case because they help the jury understand how the accident occurred as well as complex medical information about the deceased worker's injuries.
Contact Our Chicago Lawyers Today
Has a family member or loved one suffered a fatal injury after being involved in a construction site accident?
Knowing who to contact following such a devastating event can cause many families significant amounts of grief and concern.
At the law offices of GWC Injury Lawyers, our team of experienced Chicago trial lawyers have been helping the families of injured or deceased construction workers for more than 34 years and will fight for the justice that you deserve.
Your consultation with our experienced Illinois injury attorneys is FREE and we only get paid when we obtain a recovery on your behalf.